Pioneering Applications: The Potential of Embedded Finance
Pioneering Applications: The Potential of Embedded Finance
Embedded finance -- where financial functions are integrated with general business applications -- is gaining market support and offering numerous benefits.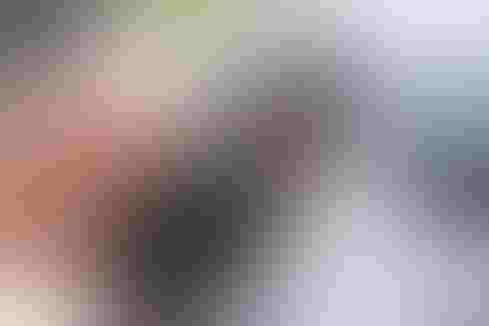 Andriy Popov via Alamy Stock
Embedded finance is revolutionizing the financial services landscape by seamlessly integrating financial tools into non-financial platforms, offering users efficient and convenient access.
According to McKinsey, embedded finance reached $20 billion in revenues in the United States alone in 2021, and it is expected to more than double in size between 2024 and 2026.
As embedded finance continues to evolve, an array of emerging use cases is showcasing the versatility and potential of this innovative approach.
Healthcare: Integration of embedded finance into telemedicine platforms can streamline payment processes and facilitate more efficient access to insurance claims. This approach simplifies healthcare transactions while enhancing patient experiences.

Education: Embedded finance can be employed to enable seamless tuition payments, student loan management, and distribution of scholarships and grants. Incorporating financial services directly into educational platforms allows students and institutions to navigate financial transactions with ease and transparency.

Sharing economy: In services such as car-sharing or home-sharing platforms, embedded finance can be utilized to manage payments and deposits. This seamless integration streamlines transactions, fosters trust among users, and enriches the overall user experience.
Why Embedded Finance: A Broad Appeal
Let's take a quick look at why embedded finance is becoming a popular choice besides supporting faster transactions and increased convenience:
Democratization of financial access. By incorporating financial services into everyday platforms, embedded finance reduces entry barriers and democratizes access to vital financial tools for a larger audience.
Financial inclusion. Embedded finance can help bridge the divide between the banked and unbanked populations by providing convenient and accessible financial solutions, particularly in underserved communities or areas with limited access to traditional financial services.
Innovation and growth. By nurturing a more open and collaborative financial ecosystem, embedded finance promotes the development of innovative financial products and services, driving growth in the fintech sector.
Improved user experience. Embedded finance streamlines financial transactions by diminishing the need for multiple platforms, accounts, and apps, resulting in a more efficient and enjoyable user experience.
Augmented revenue opportunities. For businesses, embedded finance generates additional revenue streams by offering financial services to their customers, enhancing customer loyalty, and producing valuable data for targeted marketing initiatives.
Embedded Finance for Entrepreneurs and Individuals
Embedded finance offers a wealth of opportunities for both entrepreneurs and individuals, providing innovative solutions that add value and streamline financial management across various platforms. Practical examples for each group include:
For entrepreneurs
E-commerce: Incorporating point-of-sale financing options or payment solutions directly into the checkout process, simplifying transactions and boosting customer loyalty and repeat business.

Subscription services: Facilitating easy subscription management and auto-renewals to ensure a seamless experience, resulting in increased sales, customer retention and satisfaction.

Freelance platforms: Embedding invoicing and payment functionalities, enabling freelancers and clients to manage financial transactions effortlessly within the platform, streamlining the process and fostering trust.
For individuals
Personal finance management: Integrating budgeting, expense tracking, and investment tools into popular social media or lifestyle apps, simplifying financial management and promoting better decision-making.

Insurance: Offering streamlined access to insurance policies, claims, and premium payments within travel, automotive, or health-related platforms, ensuring a seamless and hassle-free experience.

Savings and investment: Embedding savings goals, investment options, and financial planning tools within banking or retail apps, enabling users to effortlessly manage their financial growth and long-term planning.
These real-world applications of embedded finance showcase the endless possibilities for entrepreneurs to distinguish themselves in the market and for individuals to enjoy greater convenience and control over their financial well-being.
The Future of Embedded Finance
As technology continues to progress, the growth of embedded finance is anticipated to accelerate, transforming the financial landscape along the way. Here are some key trends to monitor:
Expansion into new industries and business models. Embedded finance is rapidly spreading across industries, with new partnerships and collaborations emerging in areas such as healthcare, travel, real estate, logistics, and more. As embedded finance potentially removes the classic financial middleman, businesses can develop innovative models and services, such as tokenized securities or digital assets.
Integration of blockchain technologies. Cryptocurrencies and blockchain-enabled solutions are likely to be integrated into existing embedded finance products, providing an additional layer of security and trust.
Growth of open banking. The open banking model, which allows access to financial data with the user's consent, is expected to gain further traction as it facilitates the development of embedded finance solutions.
Enhanced regulation. As the embedded finance industry expands, regulatory authorities will need to adapt their frameworks to ensure consumer protection, data privacy, and security while fostering innovation and growth.
Conclusion
Embedded finance is reshaping the financial landscape, providing inclusivity, accessibility, and innovation. This trend will redefine the future of financial services, offering opportunities for entrepreneurs, individuals, and the financial sector.
By embracing embedded finance, stakeholders can unlock new revenue streams, enhance user experiences, foster financial inclusion, and drive innovation. Businesses, individuals, and the financial community must adapt and capitalize on the potential of this transformative approach to finance.
Never Miss a Beat: Get a snapshot of the issues affecting the IT industry straight to your inbox.
You May Also Like
---