Red Hat KVM Virtualization Powers Banking Startup
Red Hat KVM Virtualization Powers Banking Startup
Financial services firm Ganart's experience with the open source code as the basis for its check cashing kiosks indicates how Red Hat is positioning itself for growth in private clouds. Slideshow: Cloud Security Pros And Cons
Red Hat's revenue grew at a 20% rate in its first quarter of fiscal 2011, despite the lingering effects of the recession. One of its customers, Ganart Technologies, a financial services firm, illustrates how Red Hat is positioning itself in the era of cloud computing and how virtualization may prove to be one of the contributors to its ongoing revenue growth.
Ganart's reliance on several forms of open source code as the basis for a set of software-as-a-service products also shows how Red Hat poses an alternative to Oracle, another fast-growing company through the recession. In its most recent quarter, Oracle said its revenue grew 48%. Like Red Hat, Oracle has ambitions to become a supplier of the private cloud and virtualization. It issues a Linux distribution, Oracle Linux, based on the CentOS knockoff of Red Hat Enterprise Linux, and offers technical support at prices below Red Hat's.
A considerable tension exists between the two firms as they compete in different ways for some of the same Linux users. As Oracle tries to move onto the turf of the skinnier Red Hat and kick sand in its face, the Ganart example suggests how Red Hat may stick around and fight back as a competitor.
Ganart VP of software development Kristopher Glover said his firm supplies financial transaction management and check cashing services to "the unbanked and underserved" who lack easy access to banks or bank ATM machines where they have accounts. Using Ganart services, a check can be deposited or cashed at a generic kiosk machine provided by Ganart or a partner to fulfill the function of what used to be a bricks-and-mortar check cashing store.
Ganart services are allowing a new form of banking transactions to take shape, primarily in California and Texas, through its kiosks, touchscreen devices, and mobile devices that generate a browser window to provide transaction services to those who don't have ready access to a bank, Glover said.
Ganart transaction processing host software runs on a cluster of seven Dell PowerEdge R710 rack mount servers, each with 64 GB of RAM, attached to five different networks, said Glover. He runs Red Hat Enterprise Linux on the servers, with Red Hat's KVM hypervisor generating and managing eight to 10 virtual machines per server.
Glover said policies for the virtual machines are set through the Red Hat Enterprise Virtualization management console. Enterprise Virtualization is the management system that Red Hat has built out around the KVM hypervisor since its acquisition of the Israeli firm Qumranet two years ago. The VMs can be moved around while running through point-and-click decisions made at the console. Features of the console include calling up additional virtual machines for workload balancing or consolidating virtual machines on fewer servers for power savings.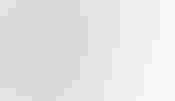 Analytics Slideshow Calculating Cloud ROI(click for larger image and for full photo gallery) "Ninety-five percent of what we do is through Red Hat Enterprise Virtualization," Glover said. When he started the virtualization process three years ago, he considered VMware but would have had to push a larger than approved capital budget through his company's executive committee to make the investment. "I probably could have forced my way through" the process, but Glover thinks "part of my responsibility is being a good steward of the company's money." As a VP of the Carrollton, Texas, startup, he opted for the open source code route instead.
"Having a lot of expertise with Red Hat (products) gives us power and flexibility in our approach. It was a significant savings over the VMware option," he recalls. Ganart even runs its MySQL database systems in KVM virtual machines.
"With REV (Red Hat Enterprise Virtualization), we can see CPU and random access memory usage, and inspect the network connections," Glover said. Getting the maximum from his virtualized resources is a requirement since Ganart's business is cyclical, with customers making heavy use of their kiosks and other means of connection to deposit paychecks and pay bills at the start of each month. "Our services go to the people at the bottom of the pyramid, those who are living paycheck to paycheck," he said.
The transactions must have the isolation, privacy, and security guarantees set by the payment card industry standards and SAS 70. The switches serving the host servers have themselves been virtualized and serve to direct VLAN traffic to the virtual machines.
Glover said there's a thriving open source community around the KVM hypervisor and he expects it to remain closely tied to the Linux operating system itself. KVM stands for kernel virtual machine because the KVM hypervisor works inside the Linux kernel, making use of its scheduler and memory manager instead of duplicating those functions in the hypervisor itself. "KVM itself does everything we want it to do. As an open source project, it's a great thing to build on," he claimed.
In Glover's view, Ganart has been operating as a private cloud or highly virtualized server cluster managed through the virtualization layer for the past 12 months, and will continue to do so as more servers are added to the cluster. "There's a lot of elasticity in our rack. We can move things around as we need to," and he's counting on open source and Red Hat development to continue to keep him abreast of industry changes.
Only if it does will Ganart remain competitive, he realizes. "It has to be fault tolerant, secure, reliable, and able to deliver services from a constrained amount of space." There's still room for improvement, he said.
But from the Ganart point of view, "People are fleeing the banks, swelling our opportunity." Red Hat, Linux, and KVM are helping him move into that opening and benefit.
Never Miss a Beat: Get a snapshot of the issues affecting the IT industry straight to your inbox.
You May Also Like
---