Surgeon Cuts Vendors Out Of EHR Quest
Surgeon Cuts Vendors Out Of EHR Quest
When spine surgeon Dr. Lloyd Hey couldn't find commercial EHR software that met his needs, he hired a full-time programmer to build a custom EHR system using FileMaker.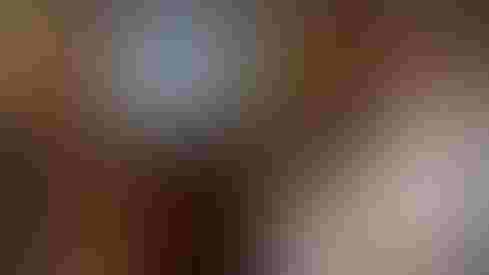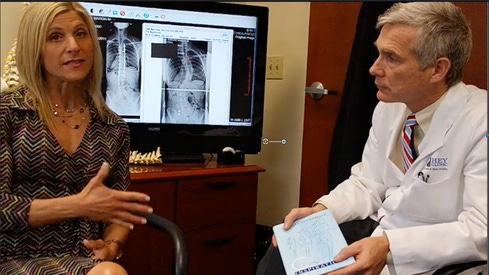 Dr. Lloyd Hey designed his own EHR software. Here he chats with Marcia Delbarone, author of <em>Curved Inspirations</em>, about families facing the life-long effects of scoliosis. (Source: <a href="http://drlloydhey.blogspot.com/search?updated-max=2014-05-01T16:30:00-04:00&max-results=5"target="new">The Hey Clinic</a>.)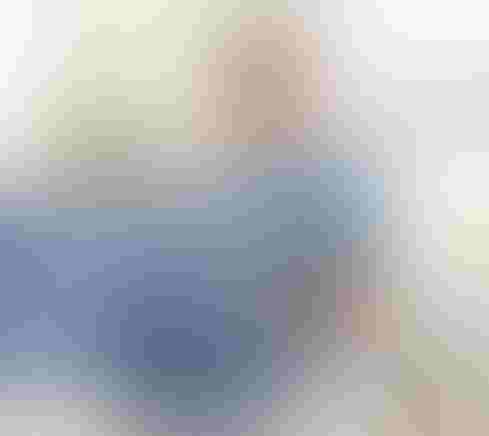 Healthcare Social Networks: New Choices For Doctors, Patients
Healthcare Social Networks: New Choices For Doctors, Patients (Click image for larger view and slideshow.)
When Dr. Lloyd Hey grew dissatisfied with his packaged electronic health record (EHR) software, the surgeon didn't just replace it. He built his own. In the process, he defined his own version of "meaningful use."
A self-confessed tinkerer and founder of the Hey Clinic for Scoliosis and Spine Surgery, Dr. Hey wanted his EHR software to bring process and quality control to healthcare. He knew technology could maximize care, minimize errors, and continually improve processes -- but the commercial application was creating, not solving, bottlenecks, he told us in an interview.
"The problem was that [the EHR] system wasn't really built for a surgeon. It was built more for a primary care physician," he said. "And the [vendor's] programmers weren't really willing to improve it, and it didn't interface well with my practice management system. We had these silos of information that didn't talk to each other well."
[A doctor's doubts: How Meaningful Is Meaningful Use?]
The EHR had separate modules for different tasks; for example, there was a scheduling module, a clinic module, and an appointment module, making the application counterintuitive and time-consuming. The practice performs between 200 and 300 surgeries per month, including complex operations, so time savings are essential, said Dr. Hey. In the future, the doctor expects to add a partner, making an integrated EHR even more critical.
Figure 1: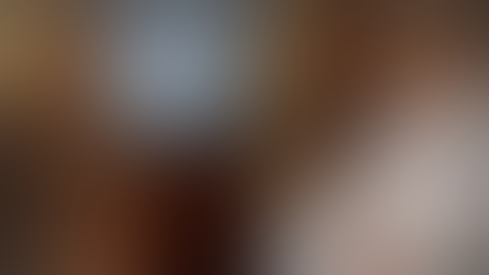 Dr. Lloyd Hey designed his own EHR software. Here he chats with Marcia Delbarone, author of Curved Inspirations, about families facing the life-long effects of scoliosis. (Source: The Hey Clinic.)
Other surgeons have criticized EHRs. In a Rand Corp. study across healthcare professionals, several surgeons censured today's EHRs for their lack of integration, duplication of data entry, and information siloing. Hospitals sometimes purchase a separate EHR for surgery, healthcare executives said.
Despite a plethora of alternatives available from a bevy of developers, after almost five years of making do, Dr. Hey could not find a solution designed specifically for his surgery practice. At that point Dr. Hey -- who has a background in programming and had launched several businesses -- opted to design his own EHR system.
"[EHRs] didn't take care of the whole flow like consent forms and operating room bookings and so on. I knew I wanted to be able to tweak and have all those modules work together and to have the freedom to improve those
modules over time," he said. "When you buy licensed software you don't have the freedom to let it grow as you learn things."
Surgical practices need many details when booking appointments, for example. Information must securely transfer to the hospital -- in this case, Duke Hospital -- and all images must be complete, he said.
The practice hired a full-time programmer, and Hey got input from all employees who used the software, from the head of billing to nurses.
"Everybody in my office could contribute to the creative process. We could literally make improvements every day, every week. That creates this learning and development cycle that is much more rapid. That gets the staff excited and we're much more productive. We have to have an adaptable system because, not only are we learning new things we have to change, but new things are being forced on us. You're always going to have to deal with change, so we need systems that can rapidly evolve and change with us.
"Everybody in my clinic feels they have contributed to building our system, and they have. It's not my system. It's our system. Our scheduler knows more about scheduling than I do. Our billing people know more about billing than I do."
Under the new software, dubbed Aqueduct, staff members enter patient data only one time. Created in FileMaker, Aqueduct allows Dr. Hey to review patient information, record critical data, and view images via his iPad while in the operating room or on a desktop in his office.
 "I think a lot of surgeons are frustrated with the big EHR systems because they're not very doctor-friendly. This allows us to be a little more nimble, because it's not a system for everybody because it's specifically for surgeons."
One thing Aqueduct does not accomplish is qualification for Meaningful Use, the federal program that provides incentives for EHR adoption. The program requires healthcare organizations to use a product certified to meet Meaningful Use program standards. That typically means a commercial EHR, although some hospitals have secured the certification for internally developed software.
A year or two ago it would have cost between $20,000 and $30,000 to seek recognition via the Certification Commission for Healthcare Information Technology (CCHIT), according to the clinic's estimates, said Jennifer Hardy, office manager, in an email. Since receiving word in January that CCHIT no longer offers testing and certification, Hey Clinic is now "back at the drawing board on how to certify [its] homegrown product," she said. "We either have to add an electronic prescriptions database and figure out how to maintain it or see if we can bridge Aqueduct with another service and still qualify for certification."
Each phase includes separate costs and testing; it will take three to six months for the clinic and the Office of the National Coordinator for Health Information and Technology (ONC) to test each phase, Hardy said:
Aqueduct has not required many changes to accommodate for MU phase 1. We were already gathering most of the information, and now it is a matter of being certified to report what we have been doing all along. MU phase 2 will be a bit more difficult considering the patient electronic access requirement. This was always a dream of ours even before MU came along, and we are in the design/development process to get it just right before launch. This has its own unique challenges with Internet security, questions about how much access the patient really may want or need, and how it will impact our daily processes and quality controls.
Today, the Hey Clinic provides patients with a paper or emailed copy of their clinic notes, and images are embedded into the note. Whether Acqueduct gets certified or not, the software helps the practice and patients, said Hardy.
Honestly, the incentives may not be enough to justify certification for our clinic in the end. That said, the outcomes data we have been collecting for the past eight or so years has been invaluable to our practice. We have been able to enhance our internal quality processes/matrix and thereby provide a better overall experience and encourage healthier lives for our patients. Having personally designed software means we can finetune our practice at a moment's notice if we find an opportunity to improve safety and quality for our patients and staff alike. If we had purchased something out of the box, we would have to submit requests for upgrades and wait for the company to determine the request's value and wait for implementation.
Healthcare providers must look beyond Meaningful Use regulations and start asking: Is my site as useful as Amazon? Also in the Patient Engagement issue of InformationWeek Healthcare: IT executives need to stay well informed about the strengths and limitations of comparative effectiveness research. (Free registration required.)
Never Miss a Beat: Get a snapshot of the issues affecting the IT industry straight to your inbox.
You May Also Like
---