The Quest For Population Health Management
The Quest For Population Health Management
Vendors large and small seek to prove they have the right tools for proactively managing patient health, coordinating care across providers, and supporting accountable-care models.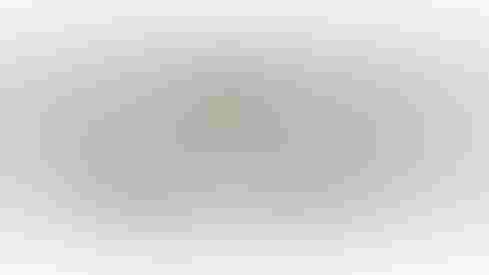 (Image: Siemens Healthcare)
continuity of care. "I think of this as HIE 2.0," Agrawal said, with the focus the addition of a portal "for clinicians to see all the data they need to do their job."
The UPMC Windows 8 tablet app I wrote about the other day takes advantage of similar healthcare data integration and population health technology platform from Caradigm, a joint venture of GE Healthcare and Microsoft.
The technology firms pursuing population health management are not all big systems integrators, nor are they all taking the same approach.
InformationWeek contributor Mark Braunstein, who leads the informatics program at Georgia Tech, mentioned ClarityHealth as one of the startups doing impressive work that he encountered during his tour of the show floor.
In addition to sharing data recorded in software at hospitals and doctors' offices, many of these systems aim to promote evidence-based medical decision-making by providing easy access to research on what treatments are most effective for any given disorder. That factual information can also be combined with clinical data and analytics to make projections. MEDai, which is part of LexisNexis, takes this approach.
Every population health management venture claims to provide actionable information, but often it's more backward than forward-looking, said Peter Edelstein, chief medical officer for MEDai. "Once my diabetics have lost their kidneys, they're not really actionable anymore," he said. "What really you want to do is identify these groups of people while there's time to make a significant impact on the quality of care, which in turn reduces the price."
MEDai's approach combines access to troves of reference data with proprietary predictive analytics, he said. One future approach the company is likely to pursue tapping all the public information indexed by LexisNexis. For example, one way to compile a better predictive score of how likely an individual is to adhere to a doctor's orders for medication, rest, or exercise might be to look at how disciplined they are in other areas of their lives -- like whether they are current on their mortgage, Edelstein said.
Athenahealth took advantage of HIMSS to introduce AthenaCoordinator Enterprise, a version of its cloud software aimed at hospitals and large healthcare networks for care coordination across multiple providers and EHR systems. That may not be a complete population health offering, but "anyone who says they have a complete solution is not thinking about the problem clearly," said Athenahealth COO Todd Park.
Park, the original developer of the AthenaNet cloud software platform, was at HIMSS to give a presentation (mirrored in an essay for re/code) on "What Healthcare Can Learn from Amazon.com." He sees the transition from fee-for-service to value-based reimbursement as "massively overhyped," in the sense that new reimbursement models are catching on slowly overall, with big regional differences in the rate of adoption. The consumerization of software is an even bigger trend, he said, and care coordination will have to get better for that reason alone.
"Care coordination, in some ways, is customer service," Park said.
Download Healthcare IT in the Obamacare Era, the InformationWeek Healthcare digital issue on the impact of new laws and regulations. Modern technology created the opportunity to restructure the healthcare industry around accountable care organizations, but IT priorities are also being driven by the shift.
Never Miss a Beat: Get a snapshot of the issues affecting the IT industry straight to your inbox.
You May Also Like
---