A Check-Up for Artificial Intelligence in the Enterprise
A Check-Up for Artificial Intelligence in the Enterprise
As organizations get ready to invest (or further invest) in AI, some recent research efforts offer insight into what the status quo is around AI in the enterprise and the barriers that could impede adoption.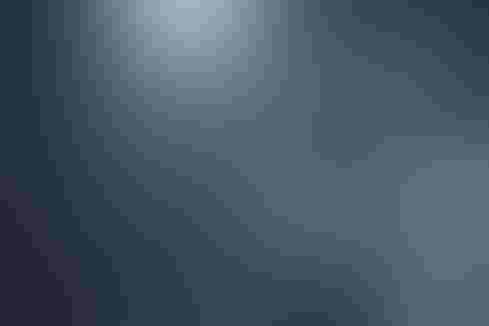 According to a recent Teradata study, 80% of IT and business decision-makers have already implemented some form of artificial intelligence (AI) in their business.
The study also found that companies have a desire to increase AI spending. Forty-two percent of respondents to the Teradata study said they thought there was more room for AI implementation across the business, and 30% said their organizations weren't investing enough in AI.
Forrester recently released their 2018 Predictions and also found that firms have an interest investing in AI. Fifty-one percent of their 2017 respondents said their firms were investing in AI, up from 40% in 2016, and 70% of respondents said their firms will have implemented AI within the next 12 months.
While the interest to invest in and grow AI implementation is there, 91% of respondents to the Teradata survey said they expect to see barriers get in the way of investing in and implementing AI.
Forty percent of respondents to the Teradata study said a lack of IT infrastructure was preventing AI implementation, making it their number one barrier to AI. The second most cited challenge, noted by 30% of Teradata respondents, was lack of access to talent and understanding.
"A lot of the survey results were in alignment with what we've experienced with our customers and what we're seeing across all industries -- talent continues to be a challenge in an emerging space," says Atif Kureishy, Global Vice President of Emerging Practices at Think Big Analytics, a Teradata company. 
When it comes to barriers to AI, Kureishy thinks that the greatest obstacles to AI are actually found much farther down the list noted by respondents.
"The biggest challenge [organizations] need to overcome is getting access to data. It's the seventh barrier [on the list], but it's the one they need to overcome the most," says Kureishy.
Kureishy believes that because AI has the eye of the C-suite, organizations are going to find the money and infrastructure and talent. "But you need access to high-quality data, that drives training of these [AI] models," he says.
Michele Goetz, principal analyst at Forrester and co-author of the Forrester report, "Predictions 2018: The Honeymoon For AI Is Over," also says that data could be the greatest barrier to AI adoption.
"It all comes down to, how do you make sure you have the right data and you've prepared it for your AI algorithm to digest," she says.
How will companies derive value out of AI? Goetz says in this data and insights-driven business world, companies are looking to use insights to improve experiences with customers. "AI is really recognized by companies as a way to create better relationships and better experiences with their customers," says Goetz.
One of the most significant findings that came out of the Forrester AI research, says Goetz, is that AI will have a major impact on the way companies think about their business models.
"It's is very resource intensive to adopt [AI] without a clear understanding of what [it] is going to do," says Goetz, "So, you're seeing there's more thought going into [the question of] how will this change my business process." 
The Forrester Predictions research also showed that 20% of firms will use AI to make business decisions and prescriptive recommendations for employees and customers. In other words, "machines will get bossy," says Goetz. 
Goetz also says that AI isn't about replacing employees, it's about getting more value out of them. "Instead of focusing on drudge work or answering questions that a virtual agent can answer, you can allow those employees to be more creative and think more strategically in the way that they approach tasks." 
And in terms of how you can get a piece of the AI pie? Focus your growth on data engineering skills. Forrester predicts that the data engineer will be the new hot job in 2018.
A Udacity blog post describes data engineers as, "responsible for compiling and installing database systems, writing complex queries, scaling to multiple machines, and putting disaster recovery systems into place." In essence, they set the data up for data scientists to do the analysis. They also often have a background in software engineering. And according to data gathered in June of 2017 and noted in the Forrester Predictions report, 13% of data-related job postings on Indeed.com were for data engineers, while fewer than 1% for were for data scientists. 
Never Miss a Beat: Get a snapshot of the issues affecting the IT industry straight to your inbox.
You May Also Like
---