AI at Your Service
AI at Your Service
Here's how artificial intelligence in customer service optimizes employee and customer experiences.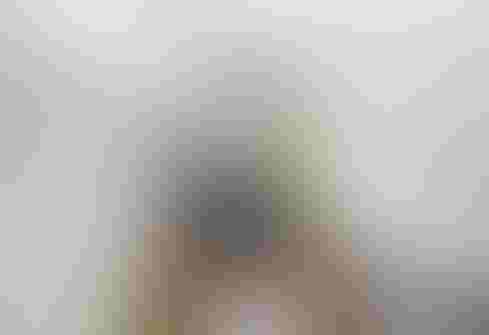 Image: blacksalmon - stock.adobe.com
Advances in technology are evolving at what feels like lightning speed. As organizations grapple with the changes brought on by 2020, many have turned to artificial intelligence to manage customer data and enforce new, more efficient processes. This is happening at both a granular, departmental level as well as across major industries and sectors.
Specifically, the customer service field is undergoing a significant transformation thanks to advanced AI functionality. In fact, according to a global study conducted by Salesforce, service teams ramped up their adoption of artificial intelligence by 32% since 2018, and their adoption of chatbots shot up by 67%.
AI's quick ascent in the last several years means organizations have realized the true potential of this progressive technology and its benefits to both the employee experience (EX) and the customer experience (CX). But how does it really work, and how can it bring value to customer service departments in the short- and long-term? Let's break down the three key benefits.
1. AI provides an emotional response
Traditionally, customer service departments leverage a static analytics platform that is programmed to answer "FAQ-type" questions (e.g., What is your store's return policy?). Conventional data analytics addresses common business questions, and solutions are predefined in advance, so the system knows how to respond to common customer queries.
Answering new questions or prompts can take systems days or weeks if not programmed properly and may eventually need assistance from a data analyst. That's why it is important to take the time to train machine learning algorithms to develop three crucial conversational elements: complexity, speed, and perspective.
On the other hand, AI-powered analytics platforms think and respond much differently. Because AI is dynamic, it answers the "why" and "how." For example, AI systems that support a conversational interface interact with users and ask questions in a natural language. AI analytics is driven by data: Most voice assistants are adaptive and can use its learnings based on customer interactions to determine mood. This is referred to as sentiment analysis or emotional AI. It involves analyzing views, positive or negative (e.g., angry, happy, or frustrated), from written text or verbal interactions to determine the answer. While there are risks, there is still a notable difference when compared to standard analytics that simply pulls answers from an FAQ database.
This capability to interpret emotion and sentiment and deliver responses that are empathetic and humanlike enhances customer experience while identifying the customer's needs. Then, relevant business teams can respond appropriately and quickly.
2. AI enables a more efficient operations system
From a CX and EX optimization perspective, the point of an AI system is to increase automation efficiencies. If AI can resolve an issue while communicating in a humanlike manner, operations have been optimized effectively and that particular issue doesn't need to be escalated to a live person and tap into limited resources. Every time you involve a live service representative, it's a hiccup in the process and a step back in terms of CX streamlining. This also empowers the employees to refocus on more complex, rewarding tasks that require human attention.
Let's look at an example of how AI is utilized in the healthcare industry. A patient comes in with a skin problem. If it's an anomaly, the doctor may have to do more research, run a series of tests, get a second opinion, etc. Compare that to an AI system, which can look at hundreds and thousands of cases of a similar skin condition and, in a nanosecond, give a diagnosis that's 90% accurate. That's a genuine interactive process between a human and an AI system.
3. AI personalizes the experience
In addition to reducing costs and freeing up personnel for more business-critical tasks, AI can build brand loyalty for an organization. In Formation.ai's study, Brand Loyalty 2020: The Need for Hyper-Individualization, 79% of consumers stated that the more personalized tactics a brand uses, the more loyal the customer is to the brand. In fact, 81% of consumers will share basic personal information in exchange for a more personalized customer experience.
For example, a customer that has called several times inquiring about order status doesn't need to explain the issue and conversation history with every service representative each time they call. An AI system can utilize integrated data to pull up a person's history for the service rep, so they know where that person is in their support journey. Customers will naturally lean more to a brand that can offer intuitive, empathetic experiences and swift resolutions to their problems.
The future of AI in CX and EX
Although 2020 is in the rearview mirror, organizations are still reeling from the tumultuous business disruption brought on by the pandemic. It affected every part of the business -- down to the customer service department. In fact, 78% of service organizations have invested in new technology as a result of the pandemic, according to a Salesforce global survey of customer service agents.
As AI gets deployed in other industries and becomes more sophisticated, most companies will need to invest in a customer service AI strategy to remain competitive. It is likely that an organization's success will come to depend on how well they use listening tools and sentiment analysis to effectively engage with their customers and provide an optimized experience for their customers and employees across all touchpoints.

Wanda Roland brings over 17 years of consulting experience to Capgemini's DCX practice where she advises clients on strategy, leading large-scale implementations, agile transformation, architectural design review and digital design. She is highly skilled in transforming marketing, sales and customer service to improve customer experience and customer lifetime value. Wanda lives in San Francisco.
Never Miss a Beat: Get a snapshot of the issues affecting the IT industry straight to your inbox.
You May Also Like
---