AI Chips Shortage a Growing Concern
AI Chips Shortage a Growing Concern
With demand for AI-powered applications expected to rise sharply, a lack of advanced chips could slow innovation -- but the crunch could offer smaller firms a chance to break through.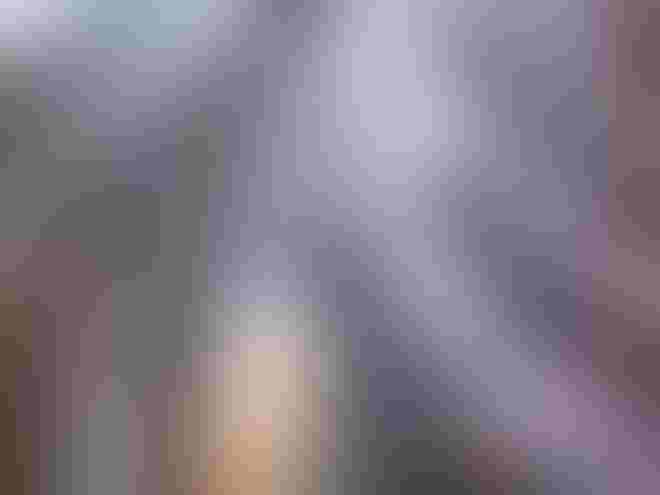 Canvan Images via Alamy Stock
The number of companies with the technical capabilities to manufacture advanced chips is incredibly small. Of this small number of companies, there are even a smaller number that have the capabilities to manufacture advanced chips for artificial intelligence. This lack of supply options, coupled with the significant and swift increase in demand, has caused the current shortage that is being experienced.
"AI takes an enormous amount of computing power, and it requires chips that are capable of processing large amounts of information in an efficient and effective manner, so that power and latency are minimized, and efficiency is maximized," says Scott Almassy, partner and semiconductor trust solutions leader for PwC US
He explains GPUs happen to be very good at this because they can run many operations at the same time.
"While it is clear that AI has hit the mainstream and it is unlikely that anything will prevent its widespread adoption, the chip crunch could negatively impact the broader roll-out of AI technologies in the near-term," he notes.
The larger companies that have the capital and resources to secure the limited supply will be able to deploy AI across their offerings and provide access to companies and individuals.
"However, we often see smaller companies come up with the most innovative uses of new technologies, and that might be slowed down if companies below the top tier have trouble securing AI chips," Almassy says.
Rapid Adoption, Spurred by Large Language Models (LLM)
Irene Signorino, managing director advisory, strategy for KPMG, points out that on the demand side, the biggest factor is the rapid adoption and interest in this next generation of AI/LLM, which wasn't widely forecasted.
On the supply side, since these products use the most advanced nodes and technologies, the supply side is constrained by the time and costs and resources it takes to build additional capacity, even once the demand is forecasted.
The chip crunch could mean some AI learning might need to be done on older chip designs -- Signorino notes supply constraints are not unusual when new technologies are introduced.
Overall, the limited supply and rapid rise in demand will drive prices up and force companies to prioritize their development efforts. 
"Free market economics will come into play with high prices for the latest and greatest design and additional players being attracted to the market," she says. "Accessible capital and government funding can turbocharge the supply side of the equation."
She adds the current leading companies in the chip manufacturing sector have an advantage.
"Still, we expect the same dynamics played in many new technology waves before: the market growth will attract new entrants and spur more innovation," Signorino says. "There will also be opportunities for market participants to enter at different price points and serve various niche markets."
Fabrication Expansion Needed to Stabilize Supply
Mike Burns, co-founder and chairman of iDEAL Semiconductor, says ensuring a stable supply of advanced chips for AI applications would require an expansion of global fabrication for advanced logic nodes and near shoring some level of advanced chip fabrication, especially within the US. 
"While innovation and new start-ups may emerge to address this challenge, many would be reliant upon the same advanced logic foundry capacity," he says. "So much of this depends upon the available foundry capacity."
While the CHIPS Act should help address this issue, workforce development will remain a key challenge to ramping up foundries and reshoring.
"In addition to AI programmers and data scientists, we will need engineers and technicians in our foundries," he says. "There is a shortage of qualified workers in the US chip sector, which could delay production from the capacity expansion projects."
Burns notes he is seeing strategic alignment between companies deploying data centers and those developing advanced hardware. "Within an AI data center, operators require access to advanced AI-compute chips as well as high-performance power chips. Many of these have lead times," he explains. "NVIDIA and its peers, both established and emerging, will remain a vital enabler for AI proliferation." 
Julian Warchall, senior lead engineer with Booz Allen's microelectronics practice, says to prevent crunches in the long-term, improving transparency in the supply chain and communication between foundries, back-end firms, chip designers, and end-users will be critical. "When demand forecasting is easier for the foundries and back-end, everybody wins as they can more effectively allocate capital," he says.
It will also help keep the foundries and advanced packaging firms flush with cash through government subsidies.
"That's something we have seen so far for foundries but not yet substantially for back-end players like chip testers and advanced packaging firms," he says.
He adds while traditional large-scale AI is the playground of GPU vendors and big cloud firms, there is a big opportunity for impact from real innovation in alternative algorithms and hardware approaches in places that cloud AI can't touch.
"In the wake of the semiconductor shortage and with the prospect of future supply chain disruptions, there is room for smaller firms and new players to take advantage of changes in mindset and government subsidies to carve out new space in the market," Warchall says.
What to Read Next:
Communications May Take Brunt of Next Chip Material Shortage
As Tech Layoffs Continue, Chip Foundry Plans Become Vital
July 2022 Global Tech Policy Bulletin: From Biden's Chip Victory to Data Privacy Post-Roe
Never Miss a Beat: Get a snapshot of the issues affecting the IT industry straight to your inbox.
You May Also Like
---