AI Slashed 3,900 US Tech Jobs in May Alone: Report
AI Slashed 3,900 US Tech Jobs in May Alone: Report
An outplacement firm's survey of US employers found the alarming trend, seemingly confirming job replacement fears.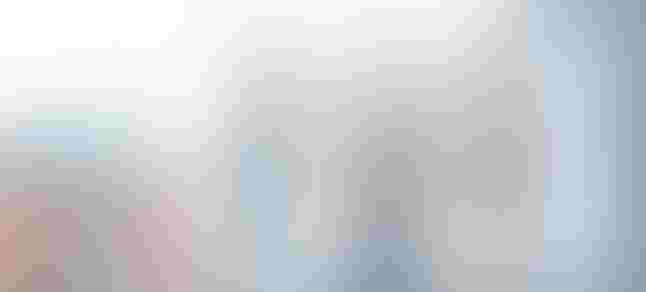 Anna Kanishcheva via Alamy Stock
A report released last week says artificial intelligence has stripped 3,900 technology jobs from the US economy in May alone -- evidence supporting critics' concerns about the technology's potential to disrupt livelihoods.
Outplacement firm Challenger, Gray & Christmas claims their data shows roughly 5% of the 80,000 jobs cut by US-based employers could be attributed to AI, making it the seventh highest factor for job losses last month. The report follows an earlier prediction from Goldman Sachs that said 300 million jobs could be lost globally because of AI.
 Mid-level technical writing jobs, office administrative support, paralegal work, architecture and engineering, human resources, art, and design are all sectors that will likely be targets for automation. Challenger, Gray & Christmas's report does not detail or break out which positions were impacted, but tech firms looking to cut costs are turning to AI. A spokesperson said the 3,900 jobs impacted by AI were all in the tech sector.
 "AI is evolving so rapidly and the tech industry is adopting it quickly, more so than other industries right now," says Andy Challenger, senior vice president and labor expert at Challenger, Gray & Christmas. "Coupled with the fact that many tech firms are cost-cutting and going through layoffs, tech workers whose functions could be replaced by AI should enhance their own skillsets or work on projects with high visibility."
He said other workers with a more "repetitive or predictable" role, such as data entry and customer service reps, will have more time before companies try to deploy AI on a large scale.
A Concerning Trend
IBM raised eyebrows last month when CEO Arvind Krishna told Bloomberg that as much as 30% of its workforce (or 7,800 jobs) would be on the chopping block in favor of AI in the next five years. Roles affected include back-office functions in human relations and other non-customer-facing roles.
The report comes on the heels of several high-profile efforts to raise awareness about AI's potential to harm humanity. OpenAI (creator of ChatGPT) CEO Sam Altman appeared before lawmakers and advocated for government intervention in the field. Weeks later, many prominent tech leaders endorsed adire statementwarning of AI's potential to cause human extinction.
Others are calling for calm and a reserved approach.
David Lewis, CEO of OperationsInc, is not quite ready to panic about HR workforce reductions due to AI implementation. "It's hard for me to see this as a legitimate concern at this stage," he says. "I'm embracing the presence of this technology as a tool to get more done versus being a tool that will create obsolescence." However, he adds, "(generative AI) is something you have to have a concern about and try as best you can to think four or five steps ahead. You'd hope there's a balance in input between the people creating the technology and the government to have some oversight."
During atkeynote at the Rev4 data science conferencein New York last week, astrophysicist Neil deGrasse Tyson said it was important to bring calm to the discussion of AI. "AI, I don't think is uniquely placed to end civilization relative to other powerful tools," he said. He added, "We should fear it enough to monitor our actions closely."
What to Read Next:
InformationWeek's 2023 US IT Salary Report
Microsoft and SAP's AI Recruiting Gambit: Changing the Face of HR
Never Miss a Beat: Get a snapshot of the issues affecting the IT industry straight to your inbox.
You May Also Like
---