Microsoft and SAP's AI Recruiting Gambit: Changing the Face of HR
Microsoft and SAP's AI Recruiting Gambit: Changing the Face of HR
A quickly evolving technology landscape -- along with a widening talent gap -- is changing the way companies recruit new workers. Could AI be the next frontier? And should HR department workers worry?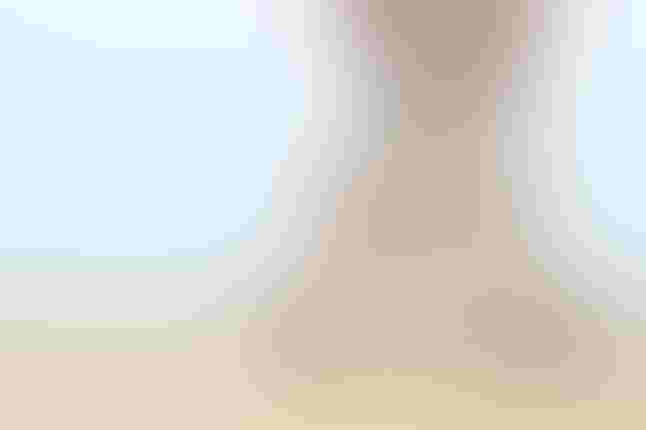 Paradee Kietsirikul via Alamy Stock
Microsoft and German software group SAP this week announced they would deepen their generative AI collaboration with tools aimed at streamlining recruitment and employee learning -- a development that could intensify worry about AI's potential to replace human workers, specifically in human resources roles.
The companies will work to integrate SAP's SuccessFactors solutions with Microsoft 365 Copilot and Copilot in Viva Learning, along with the latter's Azure OpenAI Service. In late April, SAP said it would embed Microsoft-backed OpenAI's ChatGPT in its products. The two companies have a longstanding collaboration effort on generative AI projects.
"We have an incredible opportunity to deliver next-generation AI that will unlock productivity growth for every individual, organization, and industry, including the human resources function," Satya Nadella, chairman and chief executive officer at Microsoft, said in a release. He said the collaboration would "transform how organizations attract and develop their most important resource -- their people."
But those streamlined functions could come at huge expense to back-office employees, including those in human resources departments. Earlier this month, IBM publicly confirmed its plan to pause hiring for jobs AI could accomplish. According to a report by Bloomberg, IBM CEO Arvind Krishna said the company could suspend or slow back-office functioning roles (including human resources) by as much as 30% -- or 7,800 positions -- over a five-year period.
That news seemed to fuel growing fears that unchecked generative AI deployment could prove devastating for the information economy workforce.
During a Congressional hearing on AI, ChatGPT creator OpenAI's CEO Sam Altman fielded questions from concerned lawmakers on the dangers of AI. Sen. Josh Hawley (R., Mo.) brought up IBM's cutback plans as a major concern. Altman used his time to suggest that lawmakers provide explicit guidelines to regulate powerful AI tools.
David Lewis, CEO of OperationsInc (one of the largest HR consulting firms in the US) is not quite ready to panic about HR workforce reductions due to AI implementation. "It's hard for me to see this as a legitimate concern at this stage," he tells InformationWeek. "While there are definitely benefits to the way we do those kinds of things -- considering people through the hiring process -- the technology is flawed enough that the demise of humans in the HR field is greatly overstated. I'm embracing the presence of this technology as a tool to get more done versus being a tool that will create obsolescence."
Still, Lewis does think it would be wise for companies to work with the government to come up with guidelines for ethical use. "Like anything, (generative AI) is something you have to have concern about and try as best you can to think four or five steps ahead. You'd hope there's a balance in input between the people creating the technology and the government to have some oversight."
Employers Already Using AI Tools in HR Roles
According to a Littler survey of more than 600 executives, companies are already using AI's HR tools for a variety of functions. Respondents identified advantages like speeding up processes (63%) and reducing workloads and providing cost-efficiencies (59%).
Those uses don't come without risks. Survey respondents "expressed concerns about the potential for systemic biases (59%) and employment-related discrimination (59%)."
In a report on Big Tech companies' AI moves, GlobalData expert Saurabh Daga said Microsoft's latest AI investment needs oversight and expects that companies will form a consortium of sorts to deal with ethical questions. "… as AI technologies become more powerful and widespread, there is a growing concern around the ethical and societal implications. Companies are likely to invest more in developing guidelines, tools, and procedures to ensure the responsible use of AI. This includes transparency in AI decision-making, mitigation of bias, privacy protection, and more."
Microsoft and SAP's recruitment solution will leverage Microsoft's Azure OpenAI API to create highly targeted job descriptions. A new employee learning feature will integrate SAP SuccessFactors solutions and Microsoft Viva Learning to let employees use Copilot in Viva Learning to conduct natural language queries.
"SAP has long embedded AI into our solutions, and we're very excited about opportunities generative AI unfolds for our industry and our customers," Christian Klein, CEO of SAP, said in a release.
What to Read Next:
The Future of HR Tech: How AI Is Transforming Human Resources
Never Miss a Beat: Get a snapshot of the issues affecting the IT industry straight to your inbox.
You May Also Like
---