Analytics Salaries Steady Amid COVID Crisis
Analytics Salaries Steady Amid COVID Crisis
The COVID-19 crisis has changed attitudes toward working from home for many professionals. Will that continue for analytics pros in 2021?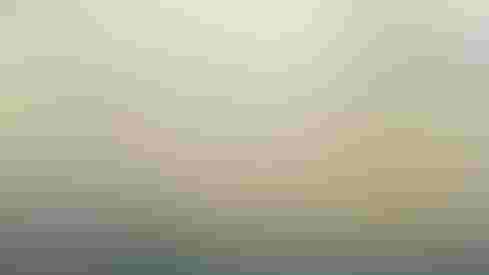 Image: tashatuvango - stock.adobe.com
Even as layoffs have piled up across a wide swath of industries due to the economic impacts of the COVID-19 pandemic, enterprise IT and other technology workers have largely been spared.
That job strength also applies to data and analytics professionals in these organizations, and a new salary survey from quantitative recruitment firm Burtch Works shows that salaries are holding steady, too, for both predictive analytics professionals (PAPs) who work with large sets of structured data and the data scientists who also have the skills to work with unstructured data.
The 2020 survey report also took a deeper look into how COVID-19 has changed the work experience for these analytics pros during a turbulent year in terms of working from home, cost-cutting measures taken at their companies, their sentiments about personal job stability and their company's business stability, and more.
Here's more about tech careers in COVID times:
Data and Analytics Pros Navigate Job Market Changes
IT Jobs Remain Strong Despite the Pandemic
How Machine Learning is Influencing Diversity & Inclusion
Tales of the Work From Home World
The salary survey, in this case, may be a bit of a lagging indicator because it looks at how salaries have changed from 2019 to the period ending in April 2020, just a month or two after most companies experienced sudden shutdowns and instituted work-from-home programs. At that point organizations were still in crisis mode and perhaps just beginning to move into a new phase of managing the response to the pandemic for the longer term.
That said, the Burtch Works survey showed that across all job levels for both data scientists and PAPs that salary medians remained within a few percentage points of the 2019 report.
The median base salary of individual contributor PAPs at level 1 (0-3 years experience) is $80,000 and increases based on job level up to $135,000 for those at level 3 (someone considered a subject matter expert with 9-plus years experience). The full study provides information about regional differences, too, with the west coast salaries typically the highest, but plenty of variations among the other regions depending upon experience level. PAP managers at level 1 earned a median base salary of $132,000 and managers at level 3 earned a median base salary of $250,000.
For data scientists, median base salaries for individual contributors ranged from $95,500 at level 1 to $165,000 at level 3. For managers the median base salaries ranged from $150,750 at level 1 to $250,000 at level 3.
Data scientists continue to earn more than other predictive analytics professionals at comparable job levels, and the difference is the biggest for individual contributors where data scientists earn from 19 to 30% more than PAPs. The salary premium decreases for managers. The top salary level is equal for PAP and data scientist managers.
That's "likely due to the fact that in leadership positions, management skills tend to be more critical than educational background and heavy technical expertise," Linda Burtch, managing director of Burtch Works wrote in the report.

Linda Burtch
The survey also showed that more workers, both new grads and career changers, are getting into the data and analytics field. A full 64% of PAPs and 72% of data scientists have 10 or fewer years of experience. In addition, more women are entering the field. In 2015 women individual contributors accounted for 28% of those with 0-3 years of experience. In 2020 that percentage has increased to 36%.
COVID-19's impact
Burtch Works has also been following the impact of COVID-19 on analytics pros in the workforce, and by the end of May the number of companies experiencing staffing impacts had nearly tripled over the prior two months to 53.4%, according to the report. Large companies are experiencing less of an impact than small ones. Not all companies have taken cost-cutting action with staffing, but among the 35.7% that have taken such actions, salary cuts have been the most prevalent at 80%, followed by layoffs (32%) and furloughs (16%). The fact that layoffs and furloughs are less common may show the importance of analytics in helping organizations navigate through the pandemic economy.
"We're seeing many data scientists and analytics professionals being pulled into projects related to COVID-19 since their skills are well suited to tracking and predicting trends related to the pandemic's increasing impact," Burtch wrote.
Indeed, 7.6% of teams actually have increased hiring due to the crisis, according to data scientists and analytics pros surveyed.
In terms of working from home, 15.4% of those surveyed reported that they already were working from home before the crisis. A little more than 28% are now working from home and not sure when they will return to the office. Another 25.4% said they will return to the office sometime next year. Nearly 20% said they would return to the office between now and the end of 2020. Only 3.7% said their new work-from-home arrangement had become permanent. Just 3.7% said they had already returned to the office.
Analytics pros also reported feeling positive about their personal job stability. Nearly 68% reported feeling very positive or somewhat positive. Nearly 65% reported feeling very positive or somewhat positive about their company's business stability.
What's coming in 2021
Looking ahead to next year, Burtch Works identified a number of possible trends for analytics salaries in 2021. One big one that will be hitting soon is that childcare and school closings will lead to increased requests for modified or flexible schedules among analytics pros. That could have an impact on salaries in the year ahead. Layoffs and furloughs could make it harder for analytics pros to negotiate higher salaries.
Meanwhile the interview and hiring process is likely to speed up because people are less likely to be traveling either for business or vacation. As remote work continues, there's no need for new hires to relocate, a process that typically takes about 5 weeks, according to Burtch Works. That means they can start right away.
Remote work may make it easier for candidates to leave the west coast for less expensive markets, and they may take a salary cut to do so.
Finally, remote work will speed up the transition to the cloud for many companies, so experience working with cloud technologies could be a boon for analytics pros in the year ahead.
Never Miss a Beat: Get a snapshot of the issues affecting the IT industry straight to your inbox.
You May Also Like
---