Apple Watch And The Threat To Rolex
Apple Watch And The Threat To Rolex
Watchmakers are now firmly in the software business, like it or not. You probably are, too.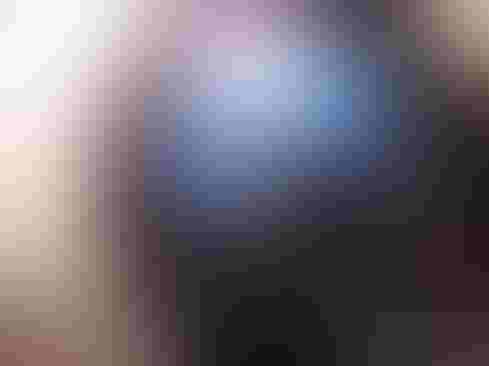 I don't know if I want a smartwatch like the new Apple Watch, but I'm certain that the next watch I buy will be a smarter watch. That reality is the simple lesson of this week's Apple Watch launch. No matter your business, if your company doesn't innovate with software, you risk losing your intimate tie with customers and surrendering profits to someone else.
Apple Watch starts with the premise that people will want to do myriad things from a wrist device, so Apple created a gorgeous platform to power all those things. Some people will want that $349 instrument.
It's just as likely, though, that people will want a watch that only does two or three of those functions extraordinarily well. Tell the time and track their activity like a FitBit, so competitors better have something as nifty as Apple Watch's circle display that fills in as you approach your steps-per-day goal.
Many watchmakers understand this software push. Timex's latest Ironman One GPS+ aims to be the do-all smartwatch for fitness fiends, complete with wireless connectivity without a smartphone tether.
But my headline mentions Rolex. It's absurd, right, that a luxury item you might spend $10,000 (on up) for could face any threat from a $349 gadget? But the threat isn't Apple Watch per se; it's software. Is there any software that Rolex customers will want? Think about payments, like the new Apple Pay. Customers might want everything a Rolex brings them today, plus just the convenience of paying by watch. If so, can Rolex write and blend in software that has all the elegance, strength, and class that the brand represents? Leaders at BMW and Mercedes stare down this challenge every day.
My colleague Thomas Claburn puts the Apple Watch challenge this way: "It marks the migration of technical functions into the objects and activities of everyday life."
Everyone who makes a physical product or provides a service must ask: What's my software strategy? What's just the right amount of technology to bring into my product? Could someone create a better interface that steals the value of my product, so that they're the star and I'm the supporting cast?
Fiat Chrysler CEO Sergio Marchionne has said he worries that his company will shoulder the cost of bringing apps into vehicles, only to "provide a venue to host other people's parties."
Capital One is striving to act more like a software company, courting developers and engineers because it knows a bank's customer experience will be delivered via software. 
Apple Watch begs the question for IT leaders: Who's leading the software development charge in your industry? Hopefully it's someone at your company.
Need to deepen your tech leadership skills, or those of your team? Join me at the one-day InformationWeek Leadership Summit Sept. 30 in New York City, to engage with IT leaders tackling these very issues. Use promotion code BLSUMMIT for a half-off discount for InformationWeek readers.
Never Miss a Beat: Get a snapshot of the issues affecting the IT industry straight to your inbox.
You May Also Like
---