Big Data Analytics Helps Protect Communities
Big Data Analytics Helps Protect Communities
Police forces are using predictive analytics to better equip officers and improve public safety -- but must rethink traditional organizational structures and practices to maximize ROI.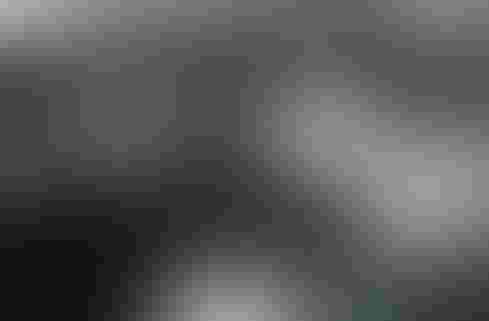 Los Angeles Police Department cruiser equipped with a rugged Dell laptop and wireless data access. <br>(Photo courtesy of Greg Rynerson Bail Bonds.)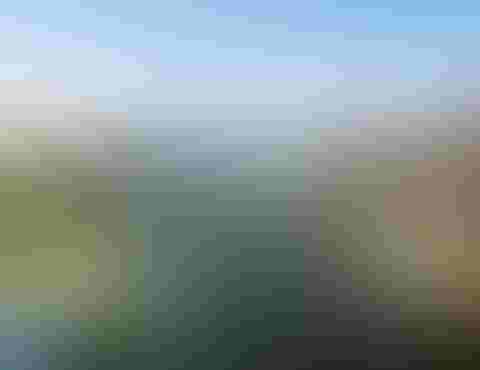 Internet Of Things: 8 Cost-Cutting Ideas For Government
Internet Of Things: 8 Cost-Cutting Ideas For Government (Click image for larger view and slideshow.)
Police officers must have the right information available when and where they need it in order to protect the public. Such information can help officers not only solve cases, but also prevent crimes.
But in recent years gathering, assessing, and sharing that intelligence has become increasingly complex. The active chatter of social media networks, powerful geographic profiling techniques, video CCTV footage, and other data-intensive factors reinforce the need for data analysis tools that can sift through the noise and identify reliable intelligence.
But with many police departments facing flat or declining budgets and limited human resources, how can police services manage this wealth of information?
Forward-thinking police forces are using predictive and other analytics tools as a quicker, smarter, and more accurate way to analyze the huge amounts of data that can inform daily operational decisions and enable more effective day-to-day policing. By combining new digital technologies with analytics capabilities, police forces can, for the first time, generate important intelligence insights without the help of large teams of intelligence analysts.
[There are many big data analytics platforms to choose from. We compare them for you. Read 16 Top Big Data Analytics Platforms.]
The concept of intelligence-led policing is not new and many forces already make the most of proven techniques such as hotspot and time series analysis to support investigations. However, only with full industrialisation, automation, and integration of data analytics across operations can forces generate new operational and investigative insights without the need for large teams of intelligence analysts.
Analytics, of course, is only as powerful as the data it utilizes -- "garbage in, garbage out" still applies. Police departments face the additional challenge of consolidating and integrating data -- much of it existing in complex, disparate legacy systems -- as well as leveraging data available through sources such as schools, health authorities, and prisons.
And there is the delicate matter of the need to access enough information to be able to protect citizens while not accessing too much information so that an individual's privacy could be compromised or that citizens feel "Big Brother" is watching and their civil liberties impacted.  
Predictive analytics techniques that build on information shared between different police services, courts, prisons, and other organizations can help identify locations where crimes are most likely to occur, helping officers identify offenders and even prevent future criminal activity.
Law enforcement services in the US and overseas are using predictive analytics to conduct investigations more efficiently, deploy the right people where they are needed, examine security threats and behavior patterns, and deliver intelligence to officers when and where they need it. Here are some examples:
Following the successful trial of PredPol analytics software, the Los Angeles Police Department (LAPD) reported that property crime rates fell 12% within six months.



According to police in Memphis, Tenn., serious crime decreased by 30% between 2006 and 2010, thanks to predictive analytics.



In the UK, the Metropolitan Police (the world's oldest police force) used an automated analytics system across 32 boroughs, reducing criminal activities in seven neighborhood crime areas. They also discovered that analytics data makes it easier to prioritize and deploy limited resources.



In Singapore, city authorities have undertaken an innovative pilot program to integrate advanced analytic capabilities into existing CCTV systems in order to improve response times to public safety incidents. When an incident is identified, an alert is issued to the government agency or authority required.
Getting the right data at the right time, and presented in a format that officers can use, remains a huge challenge for police forces. New technologies -- though highly beneficial at a tactical and operational level -- will have limited value strategically if police forces do not also consider the impact they must have on the way force resources are organized and deployed.
New analytic technologies will be most effective if used within a force that has structured itself to exploit technological benefits, trained its officers in how to use the technology, and provided appropriate tools for them to access the technology when on the move. A police force that operates effectively and efficiently and understands how best to allocate officers and employees to meet service demands will gain most from technology adoption, while forces that seek to preserve traditional organizational structures and practices will struggle to maximise returns on investments in analytics or any other technology.
Analytics is a crime-fighting tool that law enforcement forces can manage relatively easily, assuming they have centralized, interoperable systems and crime databases in place. But it's a tool that requires constant adjustments. Analytics parameters and results must be continuously reviewed and refreshed so that police interventions can evolve and adapt to pre-empt and prevent criminal activity taking place.
Law enforcement workers can manage analytics relatively easily if they have centralized, interoperable systems and crime databases in place. But the data requires constant adjustments. Parameters and results must be continuously reviewed and refreshed so that police interventions can evolve and adapt.
Analytics above all is part of a new wave of disruptive technologies that help law enforcement agencies combat crime. It has the power to give even modest-sized operations real-time intelligence about their communities, helping better equip police officers in the field. And it promises to help law enforcement leaders develop more effective police services for the future.
IT is turbocharging BYOD, but mobile security practices lag behind the growing risk. Also in the Mobile Security issue of InformationWeek: These seven factors are shaping the future of identity as we transition to a digital world. (Free registration required.)
Never Miss a Beat: Get a snapshot of the issues affecting the IT industry straight to your inbox.
You May Also Like
---