Big Data Says Employees Want More Than Money
Big Data Says Employees Want More Than Money
MIT data scientist Alex "Sandy" Pentland, author of Social Physics, says big data shows much of what managers assume about employee motivation is false.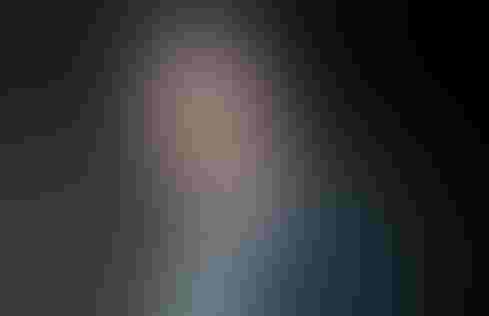 <em><b>Alex "Sandy" Pentland, author of Social Physics.</em></b>
IBM Predicts Next 5 Life-Changing Tech Innovations
IBM Predicts Next 5 Life-Changing Tech Innovations (click image for larger view)
Big data is supposed to yield big, new insights. How about this one: Everything you know about managing IT is wrong.
Take motivating employees: money is not the most important thing. The idea that people respond only to financial incentives, or some other reward that works for our own best interest, is at best a half-truth put forward by economists.
So says influential data scientist Alex "Sandy" Pentland in his forthcoming book, Social Physics.
"Everybody tries to manage things with economic incentive; you reward people for doing well and penalize them for not doing better," Pentland said in a phone interview.

What works better is to realize that people are social animals. We respond to exchanges not of money, but of interactions and favors."You do things for people, they do things for you, and that stuff is actually more powerful than economic incentives," Pentland says.
[Big data analysis has changed a lot in recent years. Here's how: Big Data's 2 Big Years.]
Big data underlies his argument. Pentland has spent the last decade looking at massive data sets from cellphone companies, social networking companies, and other sources, sometimes an entire country's worth of data. He's also devised and runs experiments at MIT, his home university, looking in-depth at people's phone and email interactions, then devising algorithms predicting things such as when people might date or would be good job interview candidates. His research is often provocative, and counterintuitive.
In his perch at MIT, Pentland gets access to data from social network deployments that fail to get much traction with users. What he's found is that memos from the CIO or some other boss saying, "Hey, use this great solution!" don't help with adoption. What works far more consistently is when peers invite them. Pentland says CIOs should foster usage of new tools by rewarding employees for getting multiple people to use the tools, or reduce costs, for example.  
That's because the group influences us in profound ways. Pentland suggests that the data show rational behavior is not about self-interest, but group interest.
To use his insights could cause companies to tread in gray areas when it comes to things like privacy. Pentland says companies have to be transparent with what they hold on customers. "You have to engage your customers by saying, 'Here's the data we have, here's the value proposition for you.'" Pentland says companies should avoid reselling customers' data, in most cases.
Pentland says taking a proactive step toward opening up data for customers will give companies a double benefit: They will get credit from their customers, and they'll likely get more specific data given to them by those customers.
Social physics is about idea flow, ultimately. Pentland argues that using group incentives helps foster idea flow inside the company, and being more open means customers will ship data and ideas from outside the company. It's a formula for better business. What CIO doesn't want to run that number?
You can use distributed databases without putting your company's crown jewels at risk. Here's how. Also in the Data Scatter issue of InformationWeek: A wild-card team member with a different skill set can help provide an outside perspective that might turn big data into business innovation. (Free registration required.
Never Miss a Beat: Get a snapshot of the issues affecting the IT industry straight to your inbox.
You May Also Like
---