Big Data Tool Analyzes Intentions: Cool Or Creepy?
Big Data Tool Analyzes Intentions: Cool Or Creepy?
Lexalytics intention analysis tool determines what you're going to do before you do it, the company says. This goes beyond sentiment analysis.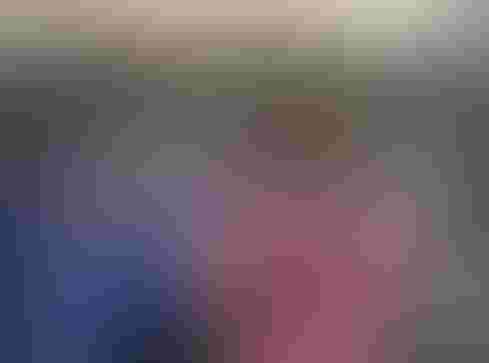 (Image: <a href="http://www.latintimes.com/iphone-6-launch-mania-see-terrifying-crowds-cause-apple-store-chaos-all-over-world-photos-262898" target="blank">Latin Times</a>)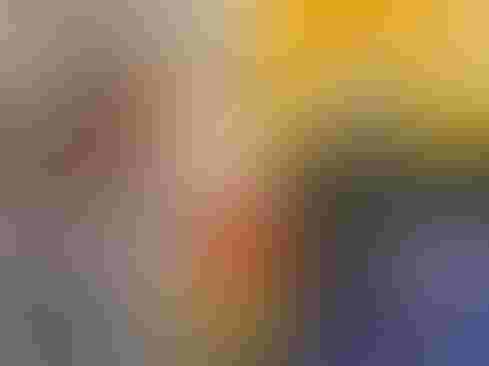 Holiday Gift Guide 2015: What Techies Want
Holiday Gift Guide 2015: What Techies Want (Click image for larger view and slideshow.)
Many organizations mine Twitter and other social media streams to gauge the online masses' impressions of their products or services. But although this sentiment analysis is an effective way to mine for opinions, it's less useful at determining people's future actions.
Lexalytics, an Amherst, Mass., provider of text and sentiment analysis software, will soon release a new feature called intention analysis, which the company claims can predict a person's objectives based on his or her online activities.
"If you can take a content stream -- customer feedback data, for example, or chat logs from a website -- you can mine that [data] for intention, not just sentiment," said Lexalytics founder and CEO Jeff Catlin in a phone interview with InformationWeek.
Lexalytics' claim to fame is sentiment analysis, which the company has been doing for a decade. An impressive roster of tech players license the company's technology, including Oracle and Microsoft, the latter of which uses Lexalytics' software to monitor social media feeds. 
[Want a year-end review of big data's accomplishments? Read Top 5 Big Data Trends Of 2014.]
At first glance, intention analysis might seem a lot like sentiment analysis. But Catlin explained the distinction between the two:
"Take a simple statement like, 'I'm gonna buy a new iPhone from Verizon,'" he said. "If you look at that from a sentiment point of view, there isn't any. There's no actual tone in that. You could argue that buying a new phone is good news, but you're putting an interpretation on it."
The person, however, is stating an intention to buy something: in this case, an iPhone.
Catlin explained via email how intention analysis software would deconstruct the following tweet: "I've been saving like crazy for Black Friday. iPhone 6 here I come!"
"There are no words like 'buy' or 'purchase' in this tweet, even though their intention is to purchase an iPhone," wrote Catlin. Here's how an intention analysis tool would tag the tweet:
- intention = "buy"
- intended object = "iPhone"
- intendee = "I"
Grammar-parsing technology is the engine that makes intention analysis work.
"Intention is kind of the sexy feature, but the grammar parser is the key that makes it go, the ability to understand what people are talking about, regardless of content type," said Catlin. "We've built a grammar-parser for Twitter, which deals with the fact that there's bad punctuation, weird capitalization, and things like that."
Companies can run this type of analysis on millions of tweets in seconds, which could help them determine customers' buying patterns, Catlin added.
Law enforcement is another potential market.
"If you're the government and worried about terrorism, you can mine Twitter streams and look for harm," said Catlin. "Is there an intention to do harm here? That's a really interesting [example]. I consider it scary, but also very interesting."
Lexalytics plans to add intention analysis to Semantria, its Saas offering, as a premium service. Catlin acknowledged that Internet giants such as Google and Facebook could pose problem competition if they build intention analysis tools in-house.
"We haven't seen Google build it yet. Could they? Sure. But even for them, it would take a certain amount of time to build some of this," he said.  
"Time-to-market matters," added Catlin. "Some cellphone vendors have talked to us and have looked at the features. They could build it themselves if they were interested, but [they] generally pick time-to-market over building it" in-house.
When asked whether intention analysis might provide companies with more opportunities to hurl unwanted sales pitches at social media users, Catlin noted that it's up to Lexalytics' clients to use the technology in a responsible fashion. 
"We're the low-level provider, and it's up to our customers to make those decisions," he said, adding that companies shouldn't "spam people based on their intention."
Just 30% of respondents to our new Big Data and Analytics Survey say their companies are very or extremely effective at identifying critical data and analyzing it to make decisions, down from 42% in 2013. What gives? Get the The Trouble With Big Data issue of InformationWeek Tech Digest today. (Free registration required.)
Never Miss a Beat: Get a snapshot of the issues affecting the IT industry straight to your inbox.
You May Also Like
---