Bill Gates: Fears AI, Likes Bitcoin, Loves Dogs
Bill Gates: Fears AI, Likes Bitcoin, Loves Dogs
In an "ask me anything" session on Reddit, Microsoft co-founder Bill Gates talks about artificial intelligence, his Secret Santa, dogs, and the future of tech.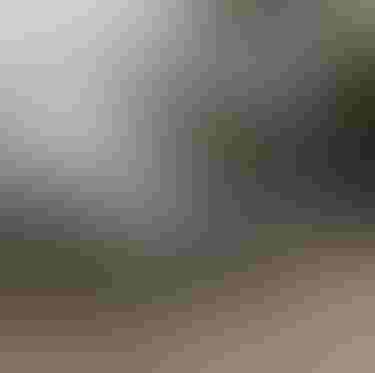 Drones, Phones & More: What Tech Will Last A Century?
Drones, Phones & More: What Tech Will Last A Century? (Click image for larger view and slideshow.)
Earlier this week, Microsoft co-founder Bill Gates participated in his third "Ask Me Anything" (AMA) session on Reddit. Participants had the chance to pepper him with questions about his philanthropy efforts, futuristic technology, and what it was like to drink water made from human waste -- which, apparently, is like drinking any other kind of water.  
Gates and his wife, Melinda, are active philanthropists dedicated to improving the quality of life in impoverished areas. As noted in the the couple's recently published annual letter, efforts for 2015 and beyond include decreasing the child mortality rate, boosting agricultural productivity, and providing mobile banking and educational software to people in poor countries.
This year, Gates predicted that life will improve faster for residents of poor countries than it ever has before, with longer lifespans, nutritious food, and access to banking and education provided by technology. His Bill & Melinda Gates Foundation is actively trying to save the impoverished world, and we hope that they will succeed.
[ Will Microsoft's mobile Outlook efforts change your life? Read Microsoft Outlook for iOS, Android Arrives. ]
We know he is dedicating his wealth and efforts to the greater good, but what don't we know about Bill Gates? As it turns out, his AMA session reveals Gates to be a funny and down-to-earth guy. Here are our favorite takeaways:
Bill Gates had a Reddit Secret Santa: This year, Gates received a quilt that was put together by a group of people, as well as a jug of maple syrup, and book titled The Promise of a Pencil. He sent Reddit user Calid7 a helmet of Loki (a villain from Marvel Universe and Thor's brother), in addition to an inscribed coffee-table book of pictures from Africa, a Microbes poliovirus stuffed toy, and a donation in her name to Shot@Life, a program that provides vaccines to children in poor countries.
He loves to read: When asked about a life lesson he learned the hard way, Gates said, "Don't stay up too late even if the book is really exciting. You will regret it in the morning." He admitted that he is "still working on this problem."
He's concerned about machine intelligence: Gates said that in machines' earlier stages they will do jobs for humans, which will bring positive outcomes if managed well. A few decades after that, however, the intelligence will strengthen further. He sides with Elon Musk and others on the idea that machine intelligence poses a risk, and he doesn't understand why more people aren't concerned.
He can only speak one language: When asked about things he regrets, Gates admitted that he wishes he could speak a foreign language like French, Arabic, or Chinese.
He believes in Bitcoin: Gates deemed Bitcoin "an exciting new technology" but will not use it to provide banking to the poor, as he said they shouldn't be using currency with value that increases or decreases compared to their local currency. Such users also need to be able to reverse mistakes in whom they pay, so the anonymity factor of Bitcoin wouldn't work in those circumstances.
His dogs are named after cookies: One is called Oreo and the other is Nilla. One Reddit user (operationopera) pointed out the password-related security risks of sharing his pets' names online, to which another (Harry101UK) helpfully suggested that Gates call his pup OreO5d02.
He predicts the rapid growth of tech: "There will be more progress in the next 30 years than ever," said Gates of technology. In the next 10, he said, speech understanding and translation will improve, and mechanical robots will be able to pick fruit or move hospital patients. He also admitted to working with Microsoft on a "Personal Agent" that will work across devices, remember everything, and help its user find and pay attention to specific things (Cortana, perhaps?).
He's not afraid of risk: The Gates Foundation chose health inequity as its global philanthropy cause and educational inequity as its national cause; Gates stated that most of its projects fit into these two areas. Part of the beauty of philanthropy, he said, is that it's "far more risk-oriented than government or private-sector spending, which makes it special when it is done right."
What's not to like about a guy who names his dogs after cookies? What do you think is most eye-opening about Gates's views? Do you have other Gates trivia to share? Tell us all about it in the comments section below.
Attend Interop Las Vegas, the leading independent technology conference and expo series designed to inspire, inform, and connect the world's IT community. In 2015, look for all new programs, networking opportunities, and classes that will help you set your organization's IT action plan. It happens April 27 to May 1. Register with Discount Code MPOIWK for $200 off Total Access & Conference Passes.
Never Miss a Beat: Get a snapshot of the issues affecting the IT industry straight to your inbox.
You May Also Like
---