CCA Turns to Analytics to Better Monitor Vulnerable Patients
CCA Turns to Analytics to Better Monitor Vulnerable Patients
Looker's COVID-19 Data Block and the Google Cloud platform boost healthcare provider's predictive analysis for patient care.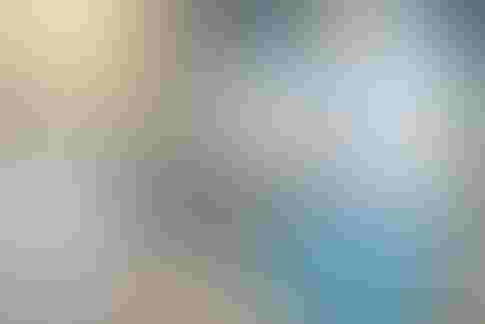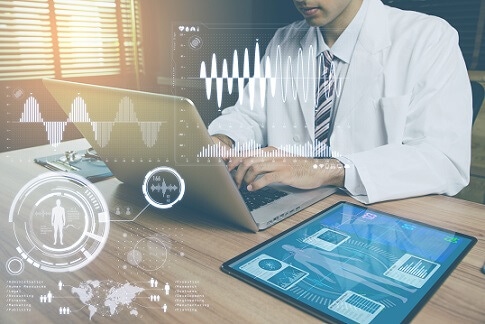 Image: metamorworks - stock.Adobe.com
Boston-based Commonwealth Care Alliance (CCA) is using a combination of data analytics resources to heighten the monitoring of its patients especially endangered by COVID-19.
Valmeek Kudesia, vice president of clinical informatics and advanced analytics at CCA, says the organization already had Looker's services deployed before the pandemic struck and soon found it helpful in monitoring delivery of critical aid. CCA is a healthcare provider and direct care provider for about 40,000 people in Massachusetts who are eligible for Medicare and Medicaid. "Their lives are very complex," he says. "They have many overlapping medical, social, and behavioral needs. They are people who are vulnerable."
Such patients receive social support, Meals on Wheels, managed care, and home services, Kudesia says. About one year ago, CCA implemented Looker along with the Google Cloud platform to support its predictive analytics and advance analysis work. When the pandemic reached Massachusetts, he says CCA needed a way to handle the evolving situation. "Information was changing day to day and week to week," Kudesia says.
Of particular concern are potential service interruptions, he says, which can adversely affect vulnerable people. CCA needed ways to adapt to the situation, reach out, and communicate quickly with its members, Kudesia says. "There's a lot of risk if you get it wrong."
Drawing upon Looker and Google Cloud, he says, gave CCA the ability to alert clinicians quickly if their patients lived in counties with known cases of COVID-19 and to prepare for potential logistical issues. "This was important for people who require oxygen at home," he says. "What if their supply of oxygen got disrupted?"
For example, Kudesia says some Google Cloud resources are used to aid with geolocation tracking to see if members might be in a congregate facility that could increase chances of infection. In February, CCA assembled quickly its COVID-19 high-risk definitions and deployed them to 200 clinicians.
With concerns of additional COVID-19 surges possible in the fall, combined with influenza, Kudesia says there is cause for further planning and preparation that Looker and Google Cloud may be used to address. "What are the best ways to give information that optimizes the way we care for patients? We could be battling two respiratory outbreaks," he says. CCA might make more use of machine learning tools in the Google Cloud platform for improved efficiency and for remote patient monitoring to better reach people who need care, he adds.
Analytics resources such as Looker may be helpful for organizations that deal with an influx of asymmetrical data from different sources. Looker's chief data evangelist, Daniel Mintz, says data collected during the early stages of the pandemic came from disparate groups in varied formats from hospitals, state and county health departments, as well as news media outlets.
"You had this onslaught of different pieces of data," he says, "which were critical to understanding the full scope of what was happening." Mintz says some of Looker's customers requested help pulling data together and making sense of it all. That included healthcare organizations and providers, e-commerce companies, and restaurant chains.
Mintz says Looker made the most of resources made available by Google Cloud, which was building components to ingest data from varying sources into the BigQuery cloud data warehouse. He says Looker fits into the equation by cleaning up the data with its COVID-19 Data Block and presents dashboards and exploration interfaces for organizations.
"If you want to make a map of county-level ICU bed capacity versus number of tests run, that's very easy," he says. Industries beyond healthcare, Mintz says, have also sought information through Looker's COVID-19 Data Block to make business decisions in these continuingly uncertain times. "Everybody's trying to run their business in a dramatically different environment," he says. "That requires access to data."
For more on analytics, follow up with these stories:
Why Everyone's Data and Analytics Strategy Just Blew Up
Supercomputers Recruited to Work on COVID-19 Research
Never Miss a Beat: Get a snapshot of the issues affecting the IT industry straight to your inbox.
You May Also Like
---