Cisco Reveals Analytics Strategy
Cisco Reveals Analytics Strategy
Cisco says insights can't wait for data to travel from Internet of Things devices to the data center. Its solution: Analysis at the network's edge.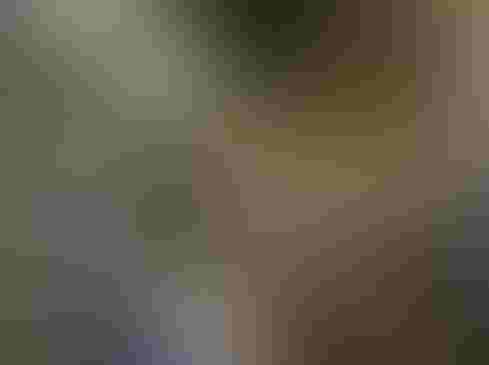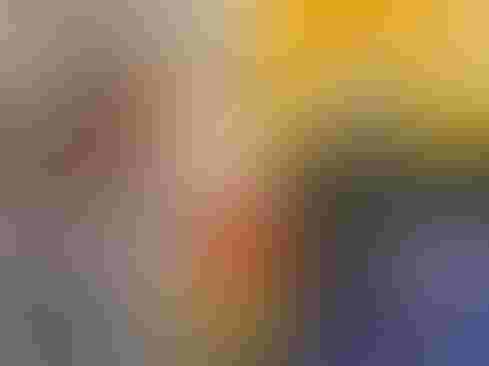 Holiday Gift Guide 2015: What Techies Want
Holiday Gift Guide 2015: What Techies Want (Click image for larger view and slideshow.)
Cisco on Thursday announced several new data analytics software packages designed to derive real-time insights from Internet of Things (IoT) devices, such as smart security cameras in retail stores, the smartphones fans carry into WiFi-enabled sports arenas, or sensors sitting on oil pipelines. The new offerings, which Cisco calls its Connected Analysis for the Internet of Everything portfolio, are broken into packages that focus on specific industries, such as retail; or uses, such as collaboration.
Cisco CEO John Chambers declared his company "all in" on the Internet of Everything (IoE), the network-centric spin on the Internet of Things that Cisco announced almost two years ago. In the time since, the company has made astronomical claims about IoE's potential value to the global economy: $19 trillion by 2020, according to Cisco. It's also framed many of its new products around this theme; execs described its Nexus 9000 switch as both a superior networking virtualization tool compared with VMware offerings, but also an IoE-enablement initiative that helps businesses manage data from IoT devices throughout the network. The results have been somewhat mixed, with Cisco suffering profit and sales drops, though recent trends suggest the company's investments in software and SDN are gaining steam.
With the new software packages, Cisco is focusing on a specific IoT problem: analytics at the edge of the network. Footage from a security camera in a store can be analyzed for useful trends, such as how customers tend to migrate through a store -- data that can be used to better estimate when and if customers will buy something and how the store might need to adjust staffing. But that analysis generally arrives long after the customers have left the store; because the data has to be sent to a data center to be analyzed, any insights derived are retrospective rather than responsive. Cisco wants to apply more of that analysis at the edge, cutting the data center out of the picture and theoretically allowing users to extract useful information in real time.
[Is your company prepared to jump on opportunities? Read IT's Role In The Business Of Things.]
"Just plugging something in doesn't create any value," Mike Flannagan, VP of data and analytics at Cisco, told InformationWeek. "The real value comes from data, from making sense of it, using it to better engage with customers, or to improve manufacturing, or to better mitigate security threats... But it has to be quick."
He used as an example a fully connected offshore oil rig, which takes around two weeks to send the data it generates in one day back to a data center, due to bandwidth constraints and other limitations. "It almost doesn't matter what you find out because by the time you find it out, it's no longer useful," Flannagan said.
Cisco believes the new packages are a big step toward solving this sort of problem. Flannagan said security cameras in retail stores can be used to generate real-time inventory analysis, providing stores with a more accurate and immediate picture of which products are out of stock and which are actually sitting on shelves. Flannagan said Cisco's software can perform this analysis even if the cameras can't see every inch of the store.
The approach encompasses more than straightforward video analytics, which identify the objects the camera sees. It also includes other technologies, such as various sensors that can be deployed in stores, and machine learning that can analyze security footage for changes and make intelligent inferences about what's happened to inventory in spaces where the camera's view is obscured.
Chambers has championed the importance of edge computing since Cisco began its IoE campaign. He calls it "fog computing"; that is, programmability that metaphorically exists just above the data-collecting endpoint, and below data centers in the cloud.
Some of the potential edge insights Flannagan discussed are somewhat speculative. Is there a correlation between when a fan uses Twitter while at a football game and when that fan decides to visit the concession stands? Will this correlation, if it exists, help the arena manage staff levels at food stands?
Time will tell if these sorts of questions pay the dividends Cisco hopes. But other potential uses are more tangible. If the arena's WiFi network knows where fans' mobile devices are headed, arena staff can better manage crowds, and security can better respond if an emergency occurs.
The idea of an arena network that tracks fan movement might seem unsettling, but Flannagan pointed out that such services would be opt in for users; if you don't find the benefits persuasive, you don't have to join the arena's WiFi network. Additionally, Cisco says data is only collected at the aggregate, anonymized level, not a personal one.
In a phone interview, IDC analyst Maureen Fleming praised Cisco's take on IoT network architectures. She said businesses learn things after the fact when they move data to a central pool for processing, but that to build responsive systems, users must abandon the notion that most data needs to be moved at all. In some cases, "every minute you haven't figured out the problem is an incremental cost," she said, adding that with analysis available on the edge, such costs can be mitigated.
Get the latest information to migrate your systems, services, and applications to the next level at Enterprise Connect. Cisco, Microsoft, Avaya, and Oracle will lead the keynote lineup, and thought leaders from enterprises and vendors will cover the full range of platforms, services, and applications that will simplify your migration to next-gen communications and collaboration systems. Register for Enterprise Connect with code DIWKAXE to save $100 off the early-bird rate. It happens in Orlando, Fla., March 16 to 19.
Never Miss a Beat: Get a snapshot of the issues affecting the IT industry straight to your inbox.
You May Also Like
---