Conversational AI Comes of Age
Conversational AI Comes of Age
The COVID-19 pandemic can have far-reaching effects on how the financial services industry interacts with customers, and service centers equipped with conversational AI will come to the fore.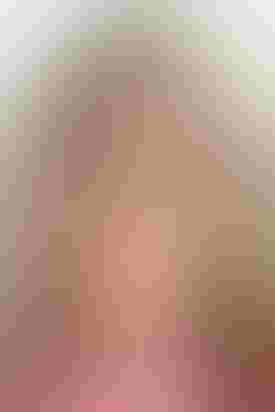 Many banks and other financial firms adapted fairly well when COVID-19 struck. They handled the rise in online and mobile transactions, kept in touch with customers and partners while working from home, and adopted social distancing measures as branches and offices reopened.
That was the easy part. Now the industry should prepare for a wave of customer inquiries as the effects of the pandemic ripple through the economy. That's likely to put their customer-service centers under stress. Most do not have enough people to handle the expected volume of calls, and most virtual voice assistant systems are not designed to handle complex customer interactions. As a result, conversational artificial intelligence (AI) is set to play a larger role. This is its moment to shine.
The current generation of conversational AI assistants are more sophisticated than their "chatbot" label suggests. They can accurately mimic human voice and intonation, understand speech patterns and make data-driven decisions in real-time. These systems can be scaled quickly to handle a surge in call volumes while providing a customer experience that is efficient and tailored to individual needs.
These features are especially important now, as millions of Americans deal with the financial effects of the pandemic. The percentage of accounts entering financial hardship status -- defined as a deferred payment, frozen account or frozen past due payment -- has risen dramatically for auto loans, credit cards, mortgages and personal loans, according to credit-reporting company TransUnion.
As an immediate response, many lenders allowed consumers to defer their loan payments. But as those forbearance programs end, consumers may still be under financial stress, and companies should engage with them in a compassionate and effective way. 
Conversational AI can make that possible, enabling customers to have a highly personalized experience. Instead of interacting with a virtual voice assistant that has a uniform digital persona, customers get an assistant based on their personal characteristics. An elderly customer, for example, may get a persona that speaks slowly, repeats numbers and allows more time for the customer to gather information. A younger customer could get a persona that speaks more quickly and offers to complete a transaction via a mobile app rather than an agent. 
Tonal analysis
The customer experience can also be enhanced through channeling and adaptive learning, so customers can quickly take the actions they want each time they call. Advances in speech recognition also enable the use of tonal analysis, so that the language a customer uses with a virtual voice assistant directs them to the right place. If a customer is angry, for example, they might be transferred immediately to a live agent. 
Tonal analysis can also determine a customer's propensity to pay. Our experience suggests that someone who uses the phrase "try to pay" is less likely to make a payment than someone who says "will pay." An AI-enabled system can use these signals to introduce negotiation prompts tailored to each customer situation. Instead of a one-size-fits-all approach, firms can collect differently based on credit scores, payment history and customer lifetime value.
Financial firms can use conversational AI assistants to adapt to a fast-changing environment while being sensitive to customer needs. If they get it right, they can retain customers, strengthen their businesses and preserve the value of their brands.
Cost efficiencies
They can also achieve significant cost efficiencies. Conversational AI can be used for routine calls, making human operators available to handle customers that need more attention. Collecting payables through proactive automated follow-ups can reduce charge-offs, too. Conversational AI can also help firms advance their business transformation by implementing engagement channels that are aligned with consumers' growing familiarity with voice assistants in everyday life.
These benefits are likely among the reasons that AI is seen as a worthwhile investment. According to Deloitte's latest "State of AI in the Enterprise" survey, 61% of respondents say AI will substantially transform their industry in the next three years, but only 47% say that they have a high level of skill around selecting AI technologies and suppliers.
The pandemic has accelerated technology shifts that were already underway for banks, insurers and other financial firms. Many were already introducing digital technologies to enhance the efficiency of their operations and improve the customer experience. 
Leading firms are now poised to introduce conversational AI to upgrade their customer interactions. As they do, they're transforming a customer experience that today feels deeply impersonal to one that is highly personal -- and leading the way to better customer retention and improved business performance.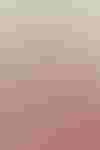 Sherry Comes is a managing director in Conversational Artificial Intelligence with Deloitte Consulting LLP and a leader within the Applied AI practice, focused on creating the future intelligent workforce with human centered AI, conversational intelligent assistants and intelligent process automation. She previously served as the Global CTO for Banking, Financial Services and Insurance at IBM.
Never Miss a Beat: Get a snapshot of the issues affecting the IT industry straight to your inbox.
You May Also Like
---