Enterprise Communications: Next Big Thing Is Embedded
Enterprise Communications: Next Big Thing Is Embedded
Enterprise communications will be delivered as capabilities of application software, not by separate generic communication systems. Are you preparing?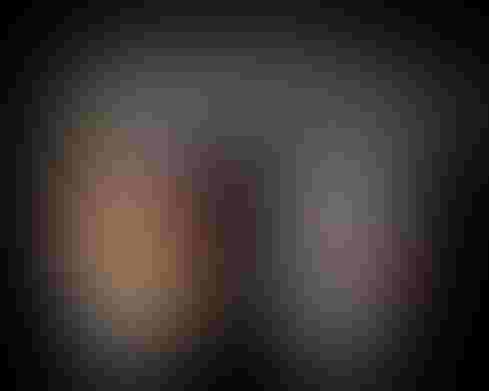 (Source: <a href="https://www.flickr.com/photos/dailypic/1459055735/in/gallery-78761730@N03-72157631798507087/" target="_blank">Joan M. Mas</a> on Flickr.)
Think carefully. Do each one of the communications activities in your enterprise serve the objectives of some specific process or function? Most likely your answer is yes. In the prior article in this series, "Secrets to Communications And Collaboration Success," we showed that communications within almost every usage profile are connected to processes and functions in the enterprise value chain.
Now think again: Have most of those processes or functions been packaged as software applications, both on-premises and in the cloud? A quick mental inventory reveals that almost everything today is being facilitated by software, from the complex processes in aerospace, financial trading, and health record maintenance to the most personal tasks of managing a contact list or finding a local restaurant.
[It's time to embrace a new enterprise communications model. See Goodbye PBX, Hello IT Architecture.]
This trend of using software applications to facilitate business processes is redefining enterprise communications as well, as application vendors build communications capabilities directly into their products or integrate with on-premises and cloud-based communication services. Some examples:
Salesforce.com is building its business mainly on managing the workflows for specific jobs. It started by focusing on sales roles, but it has expanded to include customer service, marketing, and collaboration roles. Users find that almost all of their communications are managed from the Salesforce.com user interface. Salesforce provides presence and instant messaging via Chatter and email and voice communications via IP interfaces hidden behind the user interface. Furthermore, Salesforce's "communities" support richer communication-centric engagement with customers.
At any point in their workflow, Salesforce users can initiate a text message, call, or conference with a click or touch. Office users can have voice calls routed to their desk phones (as most PBX vendors provide connectors to Salesforce.com), or they can make or receive calls via a software client on a computing device or via cellular.
Manufacturing production support systems have built-in communications capabilities. One example is Wonderware, which allows for remote and mobile monitoring of machine operations and production flows. Wonderware delivers the usual status and alert notifications to users' devices, but it also has integrated unified communications software, letting users open up chat, voice, or video conversations to resolve equipment problems. As a result, there's less of a need for phones in production areas.
In healthcare settings, communication is tied directly to the patient electronic health record and the associated care team. EHR systems provide text messaging tools that let care providers communicate immediately with other team members and with ancillary departments to initiate and accelerate decisions and logistics. Most EHR systems also include secure mobile device software to send alerts to any member of the team at any location. Some of these systems also support voice and video calls or conferences with shared access to the EHR, supporting rapid decision-making with secure, auditable communication logs. Consequently, the use of text paging, overhead paging, and phones is declining in this environment.
In higher education, most colleges and universities use learning management systems (LMSs) for class communications, assignments, student project delivery, and online instruction. Class participants can use their computers and mobile devices to communicate via messaging, group visual collaboration, one-to-one text, voice, video, and sharing. All of those communications flow through the LMS, not through the PBX or unified communications system.
In online commerce, communications between the customer and vendor usually begin with a web page or a mobile app. When customers have a question, software guides them to answers accessible on their devices or, if needed, affords the opportunity to open a chat session, send an email, talk live with an agent, or even engage in an online sharing or video session. The communications functionality of these web pages and apps is provided by built-in modules, often with no connection to the enterprise PBX or UC system.
These examples illustrate how enterprise communications will be delivered as capabilities of application software, not by separate generic communication systems with their proprietary user interfaces. The application producers are driving this communications integration as a product differentiator, often charging a premium price.
Forces within the enterprise are also driving this trend. Functional managers want to improve operational performance. IT managers want to reduce or eliminate the cost of non-integrated communications systems.
Embedded communications will be the norm for business workflow applications, and those communications will be provided by alternatives to the PBX or UC system. Now is the time to make changes to your enterprise architecture for apps and communications services. It's also the time to rethink your organizational structure so that your teams work on the opportunities of the future rather than protect the silos of the past. Our next two articles in this series will address both of those compelling issues.
IT must support employees on the go as well as build mobile apps for customers. Both initiatives still have a long way to go. Get the new Frictionless IT: Mobility issue of InformationWeek Tech Digest today (free registration required).
Never Miss a Beat: Get a snapshot of the issues affecting the IT industry straight to your inbox.
You May Also Like
---