Goodbye PBX, Hello IT Architecture
Goodbye PBX, Hello IT Architecture
It's time to embrace a new enterprise communications model and ditch the old one. Here's why, in the first of a multi-part series.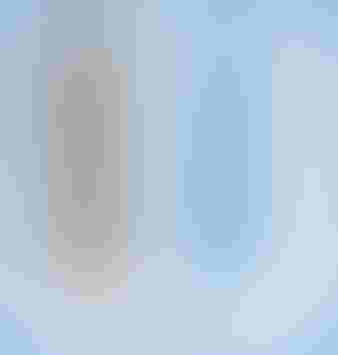 apps embedded in business applications. This capability has limited availability in the PBX model but is richly enabled in the open layered model. Similarly, there's no map from the PBX model to IP devices. Why? No PBX maker has been able to successfully produce one that has gained any market traction. 
Like its computing counterpart, the layered communications system model requires integration and management. The same approaches available to companies for managing layered computing -- in-house IT operations, systems integrators, hosted or cloud-based services -- apply to layered communications. In fact, most of the PBX vendors are acting as system integrators for their own products, using commercially available LAN/WAN, gateways, servers, and operating system software. However, they're selling and servicing the resulting package as proprietary PBX brands and models.
So what does this evolution in communications architecture mean for your company? In this continuing series of articles, you will learn how to: 
Identify opportunities made possible by this new communications model to streamline workflows and business processes so the enterprise can move faster, use fewer resources, or differentiate itself from competitors.  

Create communications usage profiles that depict how users communicate and where communications bottlenecks occur.  

Analyze those communications usage profiles to select the minimum, essential technology set for each profile from the layered communications stack.

Deliver communications tools directly in business applications and web portals. Users just connect from their apps and web pages, not from a PBX desk phone or softphone.

Adjust communications topologies to match the organization's operational model. Support mobile, customer-facing users from the cloud; let collaboration-intensive users communicate from their docs and workstations. Connect fax machines and similar devices directly to gateways.

Evolve the IT organization to capture the benefits of this new communications model. Merge the PBX team into the IT department.

Harvest savings by reducing capital outlays and maintenance costs to fund the communications-enabled applications of the future.
Enterprises in all industries have started embracing this new communications model to cut costs and improve their businesses. It can be a breakthrough for you, too. Stay tuned. 
Join Enterprise Connect for an intensive day-long series of sessions in a free event being held in New York focused on helping you design strategies for successful adoption and implementation of Microsoft's Lync. During this free program, we will help you evaluate Lync as a voice solution, address the challenges of integrating Lync into your existing UC architecture, and analyze total cost of ownership. Join your peers and leading vendor companies making Lync adoption possible in New York on June 24. Register for the Enterprise Connect Lync Tour today.
Never Miss a Beat: Get a snapshot of the issues affecting the IT industry straight to your inbox.
You May Also Like
---