Experts Ponder GenAI's Unprecedented Growth and Future
Experts Ponder GenAI's Unprecedented Growth and Future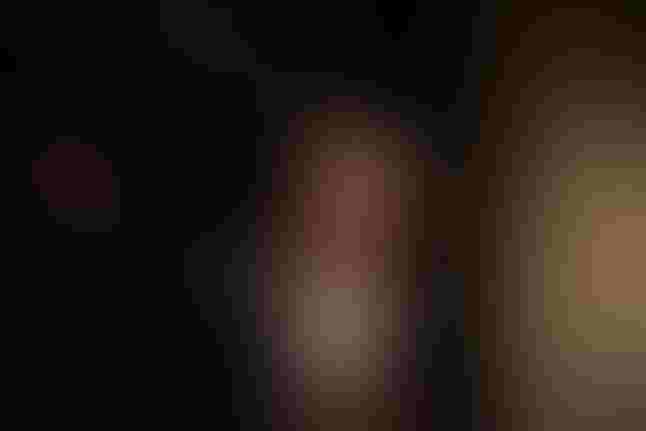 Photo by Shane Snider for InformationWeek
Brian Hopkins, Forrester's vice president for Emerging Tech Portfolio, talks about the company's recent GenAI survey findings.
Organizations' lightning-fast adoption of generative artificial intelligence proves that there's more at play than a hyped tech news cycle and ChatGPT obsession -- at least according to experts at Forrester's Technology & Innovation North America event.
Brian Hopkins, Forrester's vice president for Emerging Tech Portfolio, opened the first day of the event with a presentation about the firm's survey findings around generative AI.
The data "is telling us that most firms have blown right past those early stages and are already deep into AI."
The ease of use and current low barrier to entry is an attractive prospect for such a powerful tool, despite concerns about the emerging tech's potential ethical pitfalls. Surprisingly, the survey also shows a disconnect in how disruptive respondents think the technology will be.
The survey's top ranked answers showed respondents, while comfortable with using GenAI tools, see the potential for disruption in the industry as "worth monitoring" or "over-hyped."
Hopkins suggested that because the tech industry was already comfortable adopting emerging technologies, respondents may be underestimating the potential impacts of AI across the enterprise.
"I think a lot of us feel very comfortable when we get our hands on tools -- and we've had conversational interfaces for a while now," he said. But enterprises are just starting to explore more impactful uses, like software coding.
"Our research says that within the next five to 10 years, a lot -- if not most -- of the enterprise software code that your developers spend time coding today will actually be generated by these robots," he said. "That doesn't mean software developers are out of a job, but it means that software developers' jobs will be very different. They won't be doing the hand coding."
He also pointed to coming AI advancements in medicine and financial applications.
"This is moving at a pace we have never seen before," Hopkins said.
Rethinking GenAI in Education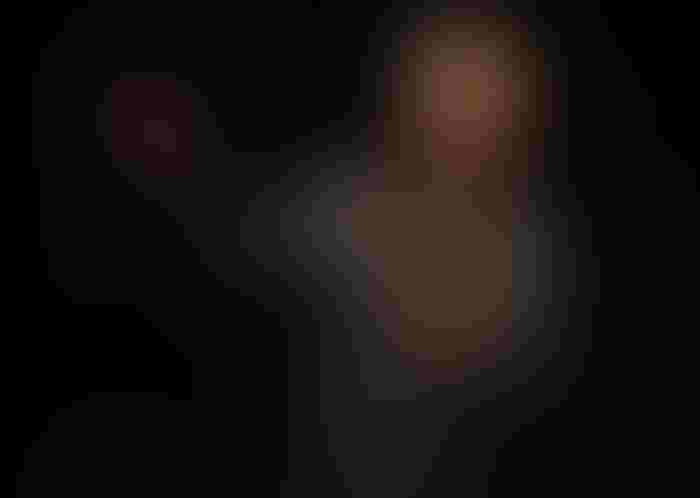 Nick Kadochnikov (photo by Shane Snider)
Nick Kadochnikov, associate clinical professor at University of Chicago, outlined in detail the history of AI and advancements in multiple fields. "The whole AI concept is not exactly brand new," he said. "It has existed for 60-plus years … What happened with ChatGPT was it brought the idea of generative AI to the masses."
An audience member asked how to prepare students for a GenAI-dominated world.
"I have to tell you -- just make a public confession -- that almost everything I've learned in the last 20-plus years, I had to unlearn in the last 12 months. The way we used to develop things is completely different. For students, it's going to be a completely different learning experience."
Kadochnikov doesn't fret about his students misusing GenAI for assignments. In fact, he encourages them to use ChatGPT and AI tools without limits.
"My policy is that I allow students to use GenAI for any homework, any applications, any test," he said. "I did not ride a horse here today. I took a plane from Chicago and an Uber. So, I believe in technology. I believe that in order for a younger generation to be nimble and to be able to be adaptable and relevant in today's workforce, they need to learn how to use these tools."
What to Read Next:
Forrester CEO on GenAI, 'Death of the Web' and 'Technology Thunderstorms'
Big Data Symposium: Generative AI Not After Your Job (Unless It Is)
Never Miss a Beat: Get a snapshot of the issues affecting the IT industry straight to your inbox.
You May Also Like
---