Forrester CEO on GenAI, 'Death of the Web' and 'Technology Thunderstorms'
Forrester CEO on GenAI, 'Death of the Web' and 'Technology Thunderstorms'
Research firm leader says generative artificial intelligence's quick ascension is one of the biggest technological shifts of our time.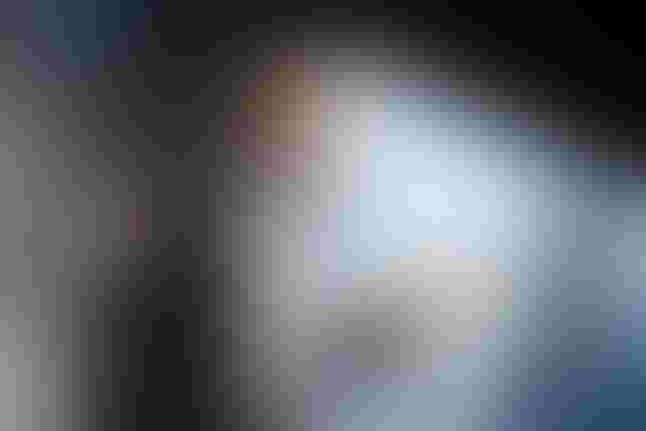 Photo by Shane Snider for InformationWeek
Forrester CEO George Colony speaks to a crowd gathered for the company's 2023 North America Technology & Innovation event in Austin, Texas.
Forrester CEO George Colony didn't mince words Monday at his company's annual Technology & Innovation North America event in Austin, Texas. The time for businesses to adopt a clear generative AI strategy is now, he pleaded.
"We've rarely ever told our clients, 'You should move forward with a technology,' we typically tell our clients, 'Wait, let's let the vendor environment rationalize. Let's let other companies make some mistakes. Let's watch this technology as it develops. But I will tell you in the case of generative artificial intelligence, we are not giving you that advice. We are saying you must do this now," Colony said.
He added, "Not next month, not next quarter, definitely not next year -- you must begin to understand and envision how you're going to use generative artificial intelligence within your company to win and retain customers. You must begin to embrace and engage with this technology -- now."
Colony's urgency is understandable, considering the drastic changes across multiple industries since juggernaut ChatGPT's public arrival less than a year ago. Nations globally are scrambling to adopt regulations and consider the broad existential and ethical implications posed by generative AI's meteoric rise. Lawsuits,court decisions, and a federal investigation are examining the impact of large language models on intellectual property and data privacy on a grand scale.
And the presence of generative AI wasn't just the proverbial elephant in the room at Forrester's event. In many ways, it was the event. Most of the keynote speakers and many of the breakout sessions were AI-focused.
"This is the most important technology change of my lifetime," Colony said.
Why Now? The Technology Thunderstorm is Here.
Colony, like many in the tech field, shrugged off those who for many years insisted that AI's impact was imminent.
"I remember back in the mid-90s … MIT invited me over there and said, 'You can't believe what we build here -- early neural networks.' And they said, 'Next year is going to change everything.' That next year was 1996. And it did not change everything."
So nearly 30 years on, what has changed? How did AI suddenly take root? For Colony, the answer can be found in the darker clouds.
"You're out in your backyard … it's a beautiful, sunny day … you come out and suddenly there's a flash of lighting and thunder. It happens suddenly. Big technology happens like a thunderstorm … Thunderstorms are triggered by a change in user interface."
Colony referenced the internet -– first used as a tool for the US government that never caught the imagination of the general public until Netscape introduced the first functional web browser in the 90s.
"Suddenly, we had a browser which enabled us to go and access that technology … and, bam, thunderstorm … the web," he said.
The Death of the Web?
"What will be the impact of generative AI? I'm going to be very, very modest this morning," Colony teased. "The first impact will be the death of the web."
While some might consider this an obviously bombastic statement concerning the paradigm-shifting importance of the World Wide Web, or internet, Colony made a case.
The web, he noted, represents the "biggest pile of data out there." And when you do a simple search, you get a hodgepodge of results based on comparatively crude algorithms and paid content. With AI, you are having a real-time conversation with the data, Colony contends.
"It's all we had. But think about it. (The web) is very, very poorly organized. The web is really a big mess."
To illustrate his point, Colony used a personal anecdote. Already boarded, his flight was about to be delayed because the tires on the aircraft needed changing. Instead of using Google to search for manuals that would give him the answer he was looking for, he did a simple prompt on ChatGPT that returned an answer in seconds and let him alter his plans quickly.
Colony's keynote served as a primer for the rest of the Forrester Technology and Innovation North America event. Much of the agenda is shaped by advancements in generative AI and its impact on the IT community. InformationWeek will be covering the event (and the Forrester Data Strategy & Insights conference) live throughout the week.
What to Read Next:
AI Hysteria: Irrational or Justified?
Generative AI: Modeling the Right Integration Plan
Never Miss a Beat: Get a snapshot of the issues affecting the IT industry straight to your inbox.
You May Also Like
---