AI Hysteria: Irrational or Justified?
AI Hysteria: Irrational or Justified?
Is it time to put out a welcome mat for AI, or is the technology about to pull the rug out from under humanity? Opinions differ, to say the least.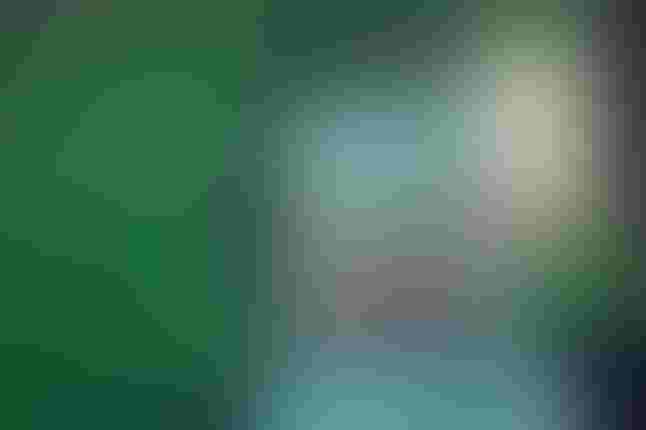 Josef Kubes via Alamy Stock
AI's emergence marks the end of the world as we know it. But is that actually such a bad thing?
Wing To, vice president of engineering at AI-based platform developer Digital.ai, believes that AI needs to be viewed in a rational, realistic context. "The possibility of sentient AI bringing down humanity is not a very real present risk," he observes.
To says that people should understand that AI algorithms are currently specialized to address specific areas, not general intelligence. "Current-day AI technology does have the ability to create code, troubleshoot issues, and make decisions and predictions, which can hugely amplify human productivity and automate mundane manual tasks," he explains. "For organizations and people to benefit from this potential ... they need tools that can bring the advances in AI to their day-to-day work in a seamless way that doesn't require a deep understanding of AI technology."
Udo Sglavo, vice president of advanced analytics at AI and data management firm SAS agrees. He notes that AI and related technologies, for all their promise, have limits. "They cannot innovate, nor invent," Sglavo says. "ChatGPT, for example, relies on existing information, but it can't add any knowledge itself."
Fears of mass layoffs are also generally unfounded, Sglavo claims. "AI technologies, including generative AI like ChatGPT, will affect some jobs and may cause some short-term disruption, but they also boost overall productivity for most workers and will propel economic growth in the long run." AI and advanced analytics will create highly efficient organizations that are more profitable and competitive, he adds. "This leads not only to bottom-line growth, but to more opportunities for workers."
"The hype machine is working in overdrive and generative AI has garnered a lot of focus," observes Cliff Jurkiewicz, vice president of global strategy at HR tech firm Phenom. He acknowledges, however, that there's still sufficient cause for concern. "Generative AI needs to be integrated responsibly," Jurkiewicz says. "Organizations should adopt a balanced approach to implementing AI by combining the strength of the technology with human intuition, expertise, and judgment, also known as human-in-the-loop."
Setting Safeguards for AI
Maybe one of the gravest threats AI poses is malevolent content drowning out legitimate content, destroying trust and impacting productivity. "This is an extension and amplification of social trends, seen over the last 10 years, involving mistrust in the media," says Eric Schorn, technical director of cryptography services at security consulting firm NCC Group. "It's imperative that we better understand the threats, identify the risks and work to mitigate their impact," he advises.
Alex Manders, a partner at technology research and advisory firm ISG, believes that many of AI's harshest critics -- helping to fuel public distrust -- are parties with a strong financial stake in the technology. These critics include many large tech firms. "The majority of those [organizations] … are calling for government regulations and intervention while at the same continuing to develop AI advancements," he says. "The enterprises that created some of the more sophisticated solutions are now saying the technology is dangerous -- almost in an effort to market their firms as having a secret weapon or solution to mitigate the threats."
Still, over time, open-source AI could pose a real threat to major tech companies, as well as other enterprises and society at large. "This should be an area where regulatory frameworks are explored," Manders says. "However, we are still in the early days of even defining what a viable threat is and uncoupling the threats from financially motivated individuals."
In the meantime, people will have to learn not to take generative AI's output at face value, Jurkiewicz says. "The real issue is that technology doesn't understand the consequences of being wrong," he states. There will be a real and frightful impact on society if bad information is dispensed as truth. "We need to hold AI to the same level of accountability as we do humans."
Inevitable AI Acceptance
Like it or not, AI is here to stay. The technology's benefits are simply too powerful to resist. "AI presents an opportunity to further an organization's commercial interests through new applications and increased productivity," Schorn explains.
AI will eventually become accepted as a mechanism to create efficiencies in our professional lives -- for example, report preparation and editing, Manders says. "In addition, the ability for enterprises to analyze large and unstructured datasets will enable businesses to compete differently in the future based on an entirely new way to interpret data and analytics."
What to Read Next:
Tech Leaders Endorse AI 'Extinction' Bombshell Statement
Neil deGrasse Tyson on Calling Out Bad Data and Appreciating AI
Never Miss a Beat: Get a snapshot of the issues affecting the IT industry straight to your inbox.
You May Also Like
---