How CIOs Can Influence the Board
How CIOs Can Influence the Board
Technology has become a strategic asset in business. Here's how to get your board to focus on technology's value.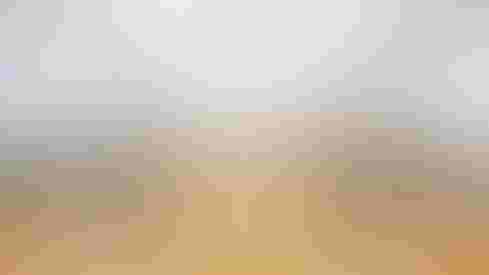 Image: Robert Kneschke - stock.adobe.com
Technology is now a strategic asset of the enterprise, providing the competitive edge that's needed for success in the market. But just how smart is your company's board of directors when it comes to technology. Shouldn't this top group of advisors have a strong understanding of the technology that is powering the business?
Shouldn't technology leaders inside the company, starting with CIOs, be fostering stronger relationships with members of the board? The answer is yes.
"CIOs need to engage better with boards," said Khalid Kark. Kark is the US CIO Program Leader for consulting firm Deloitte and has focused in his work on CIOs and leadership. He recently worked with corporate board experts and others at Deloitte to produce a new report, Technology and the boardroom: A CIO's guide to engaging the board.

Khalid Kark
Deloitte's 2018 global CIO survey found that many businesses are stuck in a defensive technology strategy. In the average organization, only 18% of the tech budget is spent on developing new business capabilities and the rest is spent on business operations and incremental business change.
Yet organizations know they need to get ahead of the technology changes that are coming. More boards these days are seeking to appoint directors with technology acumen, according to the report, but board-of-director seats don't become vacant very often. Yet, there are good reasons why it's important to have at least one board member who has a good understanding of technology. High-performing S&P 500 companies were more likely (31%) to have a tech-savvy board director than other companies (17%), according to a 2017 Deloitte study.
The study also found that 48% of board technology conversations centered on cyber risk and privacy topics, while 32% focused on technology-enabled digital transformation.
CIO interactions with board members generally happen only at quarterly board meetings, but the new Deloitte report suggests that in today's fast changing environment, it's time for boards and CIOs to have more of an ongoing conversation.
Kark offered several suggestions for how CIOs can work more closely with boards to help steer the strategic technology direction of the organization.
Make sure there is a continuous conversation -- a dialog -- between the board and the CIO and other technology leaders in the company. The more engagement technology leaders have with the board, the more likely they are to talk about innovation and digital transformation, according to Kark. A once-every-six-months board meeting is not nearly often enough.
"If you are having quarterly or monthly engagement with the board, you are much more likely to have conversations around digital."
Why does that make a difference? Kark said that when the engagement is more frequent, both parties are much more invested in making it about an opportunity for growth, and both parties are less likely to make it about taking defensive measures.
Kark suggested that IT leaders, CIOs, and other technology leaders try to engage one or two board members in a deeper technology conversation. Perhaps set a separate meeting with these technology-focused board members a few days before the regular board meeting.
"Every CIO needs to find those ambassadors that they can relate to to engage with the board," Kark said.
Make use of subcommittees. Boards of directors will have a number of subcommittees, and tech can be a part of strategy conversations that are relevant to those subcommittees. Some businesses also now have technology subcommittees. But even those businesses without tech subcommittees will have audit committees and many others.
"Be cognizant that these subcommittees could serve as a really good input point into the overall board conversation," said Kark.
Make sure that management and technology leaders agree when it comes to technology strategy before you step into that board meeting.
"If management is not on the same page, it becomes very difficult to have a good conversation," Kark said. "Make sure you are co-presenting with other business leaders." For instance, it would be a great idea to go in with the CFO as your ally.

For more on IT leadership, check out these articles:
What CIOs and CTOs Can Learn From Smart Cities
Prepping the Enterprise for the AI Apocalypse
CIO, IT Roles Poised for a Revolution
CIO Strategies for AI Business Success
Never Miss a Beat: Get a snapshot of the issues affecting the IT industry straight to your inbox.
You May Also Like
---