How to Choose a Qualified AI Adviser
How to Choose a Qualified AI Adviser
Confused about AI and how it can benefit your organization? A knowledgeable adviser can guide you to success in this rapidly evolving field.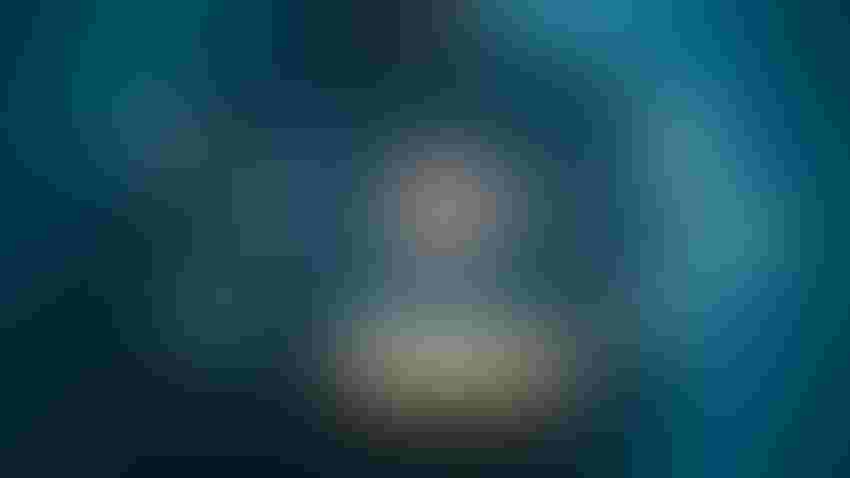 hirun laowisit via Alamy Stock
At a Glance
Qualified artificial intelligence experts can benefit your business -- if you know how to find the right one.

To determine the right adviser, business leaders must identify the right attributes.

Spotting warning signs can help businesses avoid choosing the wrong adviser.
Everybody is talking about AI these days. The problem is most people have no idea what they're talking about. Fortunately, a genuine AI expert can help you understand the technology's applications and limitations.
Without a solid professional network, it can be hard to identify advisers who are truly capable of understanding the intricacies of a real-world business, and who can ultimately help business leaders generate value with AI, says Mattia Ciollaro, assistant teaching professor of business analytics at Carnegie Mellon University's Tepper School of Business, in an email interview. "If you're a business leader, grow your professional network and create meaningful personal and professional connections with peers who are finding success in their AI adoption journey," he advises. "Then, leverage your network to source high-quality AI advisers for your own business."
Essential Attributes
The key attributes to look for in an AI adviser are a strong track record in building and/or managing AI projects and a deep, relevant educational background, says Ryan Ries, data and machine learning (ML) practice lead with managed and professional services firm Mission Cloud, via email. There are a lot of people who simply know how to make a model work and are more ML engineers rather than AI advisers, he explains. "You want to find an experienced technician who has delivered projects successfully," Ries recommends. "You need to dig in with the adviser to make sure they're not just repeating buzzwords."
The type of advice being sought plays a pivotal role in pinpointing the right adviser. Is the advice focused on launching an AI-based product, or will the adviser be expected to work on AI infrastructure and models? "If it's product-based, that's easier, because a lot of product managers have helped launch AI based products," Ries says. If you're looking for help from a true AI expert, then you'll need to dig deeper and make sure it's someone who has significant experience delivering AI projects and leading efforts, he notes. "Often, this person is going to have a Ph.D. in the sciences or mathematics and has worked at various companies delivering projects."
On-site or Offsite?
A key decision facing larger organizations is whether to rely on an independent AI adviser or to hire a full-time AI expert. External providers have an incentive to try every avenue to sell their products and services, Ciollaro warns. This doesn't necessarily mean that external providers are ill-intentioned or don't care about long-term business success. "It simply means that they might put more effort into matching their solutions to your problems rather than matching your problems to the best possible solutions," he says.
On the other hand, bringing an AI adviser onboard opens the door to an easily accessible expert who's in tune with the organization's exact needs. "A hired AI expert has incentives that are better aligned with your goals -- you're paying them to help you make the right choices, and the success of your business is directly tied to their success," Ciollaro says. He adds that it's a popular misconception that a technology expert must be a full-time employee. "Today's technologists are open to a broad spectrum of flexible collaborations, including traditional and nontraditional consulting agreements [and] fractional executive roles."
Warning Signs
Before committing to any AI expert, make sure they fully understand all of the key elements in the AI pipeline, including machine learning operations, training, testing, and inference. "If they're only focused on one piece, then they probably have never delivered a full project," Ries says.
It's also important to ensure that the candidate has a solid background in mathematics and the hard sciences. "Anyone can go out and get a model to run, but it's a lot of work to understand the models," Ries observes.
Ciollaro stresses the importance of having an AI adviser who can effectively implement the technology. Three key points to consider are:
Can they help you determine if your data infrastructure is ready for integration with modern AI systems, or whether additional development is needed first?

Can they help you evaluate the trade-offs between buying "AI as a service" and developing your specialized AI team in house?

Can they help you establish and track meaningful metrics to measure the value AI is, or is not, generating for your business?
A Negative Approach
It may sound counterintuitive, but the most effective AI advisers are those who understand which problems AI can't or shouldn't solve, Ciollaro says. "A good AI adviser is willing to challenge your belief that AI is what your business needs, if that's not the case." Such an adviser will also offer alternative solutions.
Anyone with sufficient real-world ML and AI experience knows that building and maintaining such systems requires considerable effort, time, and money. "Remember, too, that AI is not yet the simplest or most effective solution for most business problems," Ciollaro notes. "A competent AI adviser will help your business develop the capability to use AI when it really should, not just whenever it can."
Never Miss a Beat: Get a snapshot of the issues affecting the IT industry straight to your inbox.
You May Also Like
---