Kaggle Competition Aims AI at COVID-19
Kaggle Competition Aims AI at COVID-19
A challenge on the data science community site Kaggle is asking great minds to apply machine learning to battle the COVID-19 coronavirus pandemic.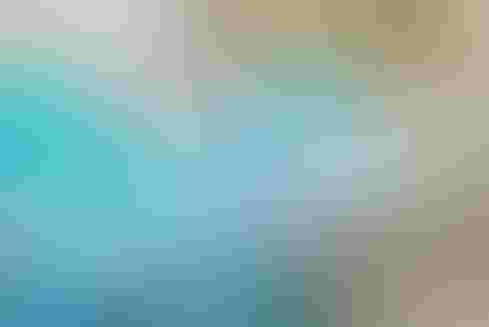 Image: wladimir1804 - stock.adobe.com
As COVID-19 continues to spread uncontrolled around the world, shops and restaurants have closed their doors, information workers have moved home, other businesses have shut down entirely, and people are social distancing and self-isolating to "flatten the curve." It's only been a few weeks, but it feels like forever. If you listen to the scientists, we have a way to go still before we can consider reopening and reconnecting. The worst is yet to come for many areas. Yet, there are glimmers of hope, too.
Among them are the efforts of so many smart minds working on different parts of the problem to track hospital beds, map the spread, research the survivors, develop treatments, create a vaccine, and many other innovations. To help spur the development, researchers from several organizations at the request of the White House Office of Science and Technology Policy have released a dataset of machine-readable coronavirus literature for data and text mining, which includes more than 29,000 articles of which more than 13,000 have full text.
The dataset is available to researchers around the world via Google's Kaggle machine learning and data science community, the White House office announced earlier this month, and was made available from researchers and leaders from the Allen Institute for AI, Chan Zuckerberg Initiative, Georgetown University's Center for Security and Emerging Technology, Microsoft, and the National Library of Medicine at the National Institutes of Health.
Together, the White House and the organizations have issued a call to action to the nation's AI experts "to develop new text and data mining techniques that can help the science community answer high-priority scientific questions related to COVID-19."
Among those answering the call is data science and AI platform company DataRobot, which announced that it would provide the platform for free to those who want to use it to help with the COVID-19 virus response effort. In collaboration with its cloud partner, AWS (which has also waived its fees), the program offers free access to the DataRobot's automated machine learning and Paxata data preparation technology for those participating in the Kaggle challenge.
DataRobot has brought those 13,000 data sets into the DataRobot platform and performed some initial data preparation, Phil Gurbacki, senior VP of product and customer experience told InformationWeek. Some of the initial projects are looking at risk factors, seasonal factors, and how to identify the origin of transmission, he said. Gurbacki said the time series forecast model capabilities of the DataRobot platform could be particularly useful to data scientists looking to model impacts of the virus.
"Innovation starts with an understanding," Gurbacki said. "We want to make sure we maximize the amount of time that researchers are spending on innovation rather than wasting time doing something that could be automated for them."

Phil Gurbacki, DataRobot
DataRobot joins many other companies that are offering their platforms for free for a limited period as the world responds to the challenges of the novel coronavirus. GIS and mapping software company Esri is also offering its platform free of charge to those working on fighting the pandemic, particularly governments around the world. It has also built templates and a hub that spotlights notable projects.
Plus, there are several vendors that are offering free trial versions of collaboration software for organizations that are now operating with a remote workforce. Those companies include Microsoft with its Teams collaboration software, Atlassian, Cisco's Webex, Facebook for Workplace, Google Hangouts, Slack, Stack Overflow Teams, Zoho Remotely, and Zoom, among many others.
For more on the tech industry's COVID-19 response, read these:
Supercomputers Recruited to Work on COVID-19 Research
Coronavirus: 8 Tech Tips for Working From Home
Coronavirus Plan: How IT Can Enable Remote Work
Pitfalls to Avoid in the COVID-19 Rush to Work from Home
C-Suite Taps IT Leaders Amid Coronavirus Crisis
The Role of AI in the Race for a Coronavirus Vaccine
Never Miss a Beat: Get a snapshot of the issues affecting the IT industry straight to your inbox.
You May Also Like
---