Microsoft Brings Generative AI to Low-Code Platform
Microsoft Brings Generative AI to Low-Code Platform
Microsoft expands generative AI to its Power Platform and launches Dynamics 365 Copilot for various lines of business. The move gives more users access to complex AI tools and gives CIOs more questions about the tech's risks and opportunities.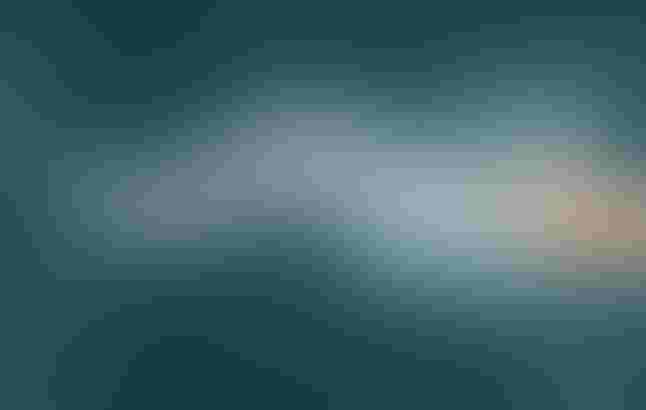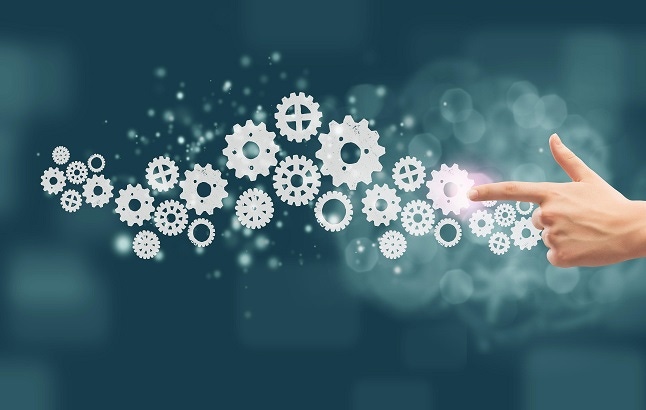 Sergey Nivens via Alamy Stock
This week Microsoft added artificial intelligence models to the Power Platform low-code developer tool and the Dynamics 365 applications to deliver new ways for workers to boost productivity.
Power Virtual Agent and AI Builder will now include the GPT large language model (LLM) technology, Richard Riley, general manager, Power Platform Product Marketing at Microsoft, wrote in a March 6 post on the Microsoft Power Platform blog.
The news follows a Jan. 23 announcement that Microsoft would make a multiyear, multibillion-dollar investment in OpenAI. In addition, Microsoft CEO Satya Nadella plans a March 16 event on "reinventing productivity with AI" to further discuss new capabilities, the company reported.
By combining AI with the low-code technology capabilities of the Power Platform, citizen developers will have new options to build software iteratively, according to Riley.
"We recognize the significance of both AI and low-code for organizations, and the benefits these technologies in union can have for all developers: a more intuitive, iterative experience for citizen developers and accelerated development for professional developers," Riley wrote.
In Microsoft Power Virtual Agents, users can point their bot toward company-specific resources on their website or in an internal knowledge base to have the chatbot answer questions in minutes, Riley said. Meanwhile, by incorporating Azure OpenAI Service, AI Builder allows developers to use a low-code generative AI model and templates along with Power Automate and Power Apps. It provides access to complex AI models for more users, according to Riley.
Generative AI uses algorithms like those in ChatGPT to create content that includes audio, code, images, text, or videos. Microsoft first incorporated generative AI in a commercially available product when it added it to Power Apps Ideas in May 2021.
Companies such as Alphabet and Baidu are also gaining momentum in their integration of generative AI, according to Reuters.
Generative AI will simplify code generation by talking in natural language, and the AI systems then build the format for that programming language. Generative AI also helps with code reviews and audits to spot problems and ensure quality, according to Neil Sahota, lead artificial intelligence adviser to the United Nations and cofounder of the AI for Good Global Summit.
"A solid generative AI system can know, understand, and review the entire code base and call out any issues," Sahota says.
New AI Capabilities for LOB Workers
On March 6 Microsoft also launched Microsoft Dynamics 365 Copilot, which adds an AI copilot into the CRM and ERP applications to help sales, customer service, and marketing professionals with automating data gathering and analysis.
"With Dynamics 365 Copilot, organizations empower their workers with AI tools built for sales, service, marketing, operations, and supply chain roles," Charles Lamanna, corporate vice president, Business Applications and Platform, at Microsoft, wrote in a March 6 blog post.
Lamanna noted that Dynamics 365 Copilot enables more line-of-business workers to use AI.
"Dynamics 365 Copilot brings the latest AI breakthroughs to every line of business, improving customer experience, employee experience, and operational efficiency," Lamanna wrote.
Microsoft incorporated AI functionality into Microsoft Viva Sales, a part of Dynamics 365 Sales. Viva Sales uses natural language capabilities from Azure OpenAI Service to help draft recaps of sales calls as well as note follow-up dates and action items, Emily He, Microsoft's corporation vice president for Business Applications Marketing, wrote in a blog post.
"Sellers often spend hours each day on calls with prospects and customers -- and nearly as much time recapping action items for follow-through," He wrote. "To help with that, conversation intelligence provides automated summaries of key topics, issues, and concerns discussed during the meeting."
Easier, More Productive Coding for All Types of Developers
Prebuilt templates powered by generative AI models can reduce development time for both citizen and pro developers.
"Microsoft sees developers as citizen data scientists and wants to equip them with automated tooling they can use to basically plug and play prebuilt models from the Azure platform," says Bradley Shimmin, chief analyst, AI and data analytics, at Omdia.
With these new AI capabilities, Microsoft could commoditize software development by allowing more types of workers, such as marketing or financial analysts, to write code, Sahota notes.
"Imagine what this will do for worker productivity when a marketing or financial analyst can write a sophisticated tool without having to put in a request and wait weeks (or even months) for something to be developed," Sahota says.
Rob Enderle, principal analyst at the Enderle Group, says because the internal software development teams are short-staffed with limited resources, they are backlogged with projects. That brings an opportunity for development teams to improve productivity and retention using GPT. "Once understood and implemented, it should enable these small teams to accomplish far more with their limited resources," Enderle says.
What AI-Powered Low-Code Software Development Means for CIOs
Incorporating GPT into platforms such as Power could streamline software development, according to Sahota.
"This should allow business resources to develop their own tools faster while also freeing up more IT resources to work on more complex, value-add activities," Sahota says.
With the growing use of AI in software development, CIOs should be mindful of the resulting IT governance needs, according to Sahota.
Meanwhile, by making it easier for more employees to write code using GPT, CIOs could challenge more employees to use it, according to Cliff Jurkiewicz, vice president of global strategy for HR tech company Phenom.
"This creates a huge power of scale in a low-code environment and, in essence, ideation becomes crowdsourced," Jurkiewicz says. "Then, once you have this large-scale ideation, the skilled IT professionals (engineers, software developers) come in to curate the code and develop the polished and high-value product. By opening up ideation to the entire organization, you allow for a much larger pool of ideas, giving your skilled engineers a larger set of resources to curate from."
By combining low-code tools and natural language, CIOs will be able to reduce the costs of deploying tools and services, predicts Jonathan Rosenberg, CTO and head of AI at Five9.
"Don't expect this overnight, though," Rosenberg says. "Vendors will need to integrate this tech into their products first before handing the reins over to IT."
What's Next for AI Integration?
By incorporating AI into the company's business applications such as Dynamics 365 Copilot, Microsoft hints at integrating generative AI capabilities into other platforms, Sahota notes.
"Microsoft is building an army of software developers that are now familiar with generative AI capabilities and will figure out other opportunities to integrate into other enterprise systems, such as accounting and marketing tools," Sahota says.
Going forward, the auto-coding market will likely expand to a wide number of players, predicts Michael Azoff, chief analyst, cloud native computing, at Omdia. He notes that AWS has launched the machine learning-powered CodeWhisperer developer platform, and a Google auto-coding tool shouldn't be far behind: "The NCLC tools market is large (there are too many players), and AI-based auto-coding will shake it up."
Azoff sees a future for auto-coding, but using it safely will be critical.
"For C-executives the message is that change is happening rather quickly in the coding world, that auto-coding is here to stay, and organizations should look to adopt a strategy in how to use this technology safely and for advantage in the organization," Azoff says.
What to Read Next:
8 Ways to Put ChatGPT to Work for Your Business
What Just Broke?: Digital Ethics in the Time of Generative AI
Never Miss a Beat: Get a snapshot of the issues affecting the IT industry straight to your inbox.
You May Also Like
---