Most Health Organizations Can't Ensure Responsible AI Use
Most Health Organizations Can't Ensure Responsible AI Use
A report finds that most industry execs haven't yet committed to investing in AI data verification technology.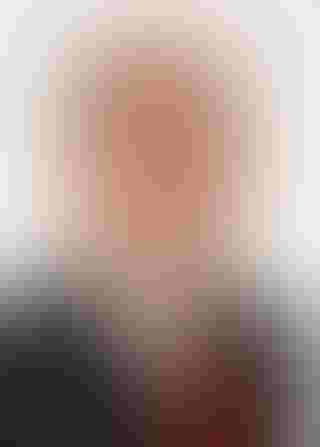 Despite a growing interest in artificial intelligence, most healthcare organizations still lack the tools necessary to ensure responsible use of such technologies, finds a report from Accenture Health.
According to the report, Digital Health Technology Vision 2018, 81% of healthcare executives said they are not yet prepared to face the societal and liability issues needed to explain their AI systems' decisions. Additionally, while 86% of respondents said that their organizations are using data to drive automated decision-making, the same proportion (86%) report they have not invested in the capabilities needed to verify data sources across their most critical systems.
Kaveh Safavi, head of Accenture's health practice, observed that the current lack of AI data verification investment activity is exposing healthcare organizations to inaccurate, manipulated and biased data that can lead to corrupted insights and skewed results. "The 86% figure is critical," he stated, "given that 24% of executives also said that they have been the target of adversarial AI behaviors, such as falsified location data or bot fraud on more than one occasion." On a positive note, the study found that 73% of respondents plan to develop internal ethical standards for AI to ensure that their systems act responsibly.

Image: Pixabay
As a growing number of AI-powered healthcare tools enter the market, hospitals, clinics and other healthcare organizations are using intelligent technologies in various ways to become more agile, productive and collaborative. "Until recently, AI was mainly used as a back-end tool but is increasingly becoming part of the everyday consumer and clinician experience," Safavi noted.
AI's ability to sense, understand, act and learn enables it to augment human activity by supporting, or even taking over, tasks that bridge administrative and clinical healthcare functions — from risk analysis to medical imaging to supporting human judgment. "In terms of value and cost-savings, there are many ways in which AI can improve and change healthcare," Safavi observed. Accenture estimates that key clinical health AI applications can create $150 billion in annual savings for the U.S. healthcare economy by 2026.
Moving toward greater compliance
Healthcare organizations recognize the value of AI not only for its potential cost savings, but also for its ability to tackle entrenched issues related to sustainability and access. Adopters are also hoping that IT will help them address the growing healthcare workforce shortage and the increasing dissatisfaction of healthcare consumers. "AI can help increase productivity and personalization in healthcare in ways that few other technologies can," Safavi explained.
Ultimately, healthcare organizations will need to turn to AI-powered automation to improve a wide range of services. "Because of this, the market will help drive compliance over time as trust both from consumers and clinicians is the only way to truly foster adoption," Safavi predicted.
In the years ahead, AI will transform the entire patient care experience, Safavi noted. A majority of the healthcare executives surveyed (85%) agreed that every human will be directly impacted, on a daily basis, by an AI-based decision within the next three years. "As intelligent technology proliferates, I believe that the discussion around transparency, reliability and trust will intensify before it subsides," he stated.
Forward-thinking healthcare organizations already understand the privacy and security challenges lying ahead and are beginning to build infrastructures designed to protect both patients and caregivers. Almost three-quarters (73%) of healthcare organizations are planning to develop internal ethical standards related to the use of AI to ensure that their AI systems are designed to act responsibly, according to the study.
Coming next
Promising to bring new clinical and patient engagement technologies into healthcare are technology-based partnerships, which will enable health networks to expand faster and move into more ecosystems than ever before. Meanwhile, most health executives believe that blockchain and microservices (an approach that structures an application as a collection of loosely coupled services implementing business capabilities) offer a great deal of promise. According to the study, 91 percent of respondents believe that blockchain and smart contracts will be critical to their organizations over the next three years, and 88 percent see the importance of microservices for scaling and integrating ecosystem partnerships.
Virtual and augmented reality (VR and AR) technologies are also set to transform healthcare, and will soon provide a bridge that connects people, places and information. About four-fifths (82%) of the health executives surveyed believe that extended reality technologies are removing the hurdle of distance in accessing people, information and experience. These tools, Safavi noted, are "closing gaps of distance by creating immersive experiences that enhance medical training, improve clinical practices and provide patients with greater access to care, no matter where they are."
For more on AI and healthcare check out these recent articles:
Novartis Seeks Hidden Cures in Machine Learning, AI
Job Loss and AI: Startups Accentuate the Positive
Never Miss a Beat: Get a snapshot of the issues affecting the IT industry straight to your inbox.
You May Also Like
---