Operate Like a Startup at Any Size
Operate Like a Startup at Any Size
A technology CEO shares his thoughts on what to consider when you are building an internal innovation hub.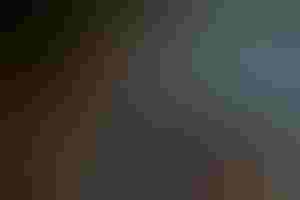 True innovation comes from bucking trends, not following them. Today, as business success hinges more and more on how fast you can execute your next big idea, companies are keeping pace by exploring the option of setting up internal innovation hubs, especially established players eager to compete with a slew of early-stage disruptors. It's like building a startup with a safety net, a corporate nest where disruptive ideas can take off and land.
You'll find plenty of mixed reactions to these types of innovation incubators, and whether they're worth the time, resources and effort to set up. For every tech hub that soars to success, there's another that bottoms out. So what's the difference between the two? It starts by recognizing there's no one-size-fits-all approach to building a successful hub. You can't just throw bean bag chairs in a room, scribble ideas on a whiteboard, and call it a day. You have to get specific about what you're trying to achieve. It's not about focusing on what's cool. It's about focusing on what moves the needle for the broader business. Here are a few observations from successful innovation hubs we've worked with:
Bring a 'GPS' mindset to your roadmap: In a traditional office setting, it's all about the destination. Projects are usually ruled by roadmaps, with every step spelled out so that teams across departments make it to the same place on time. Within innovation hubs, the destination matters, but really, it's more about the journey. So, instead of approaching innovation with a rigid roadmap mentality, use more of a GPS approach: You have a destination in mind and an idea of where you're going, but even if you deviate from the trail, swerve along a new path, find a shortcut, or take the road less traveled, you'll never be off-track. You can always re-route to find your way again by focusing on the customer, for example.
As a leader, that means loosening up the reins, without letting them go completely. Ask yourself what you want to achieve, provide your team with a jumping-off point, and then give them the creative space they need to determine what it'll take to get there.
You can't catch lightning in a silo: Innovation hubs aren't ivory towers where brilliant minds are given all the time and money in the world to sit and think great thoughts. And they're not silos,cool places where the "cool kids" at your company come up with cool ideas, cut off from everybody else. Even if they're shrouded in secrecy, like at Apple or Amazon,  dedicated spaces for creativity still have to be tethered to the business. That's where a strong infrastructure of supportive team members, of all backgrounds, comes into play. Pick a team that is passionate about innovation, and can champion the vision to various internal stakeholders. After all, no buy-in from stakeholders means no support, even when those flashes of brilliance strike.
Redefine ROI: It's tough to put a price tag on innovation. Dollars and cents are part, but not all, of the equation. That's why building an innovation hub requires a shift in the way you define the return on your investment. Start by considering why you're making the investment in the first place. Then, compare that to the cost of not innovating. In today's fast-paced market, you can't afford tunnel vision. You have to look around every corner to see what your business is facing next. Ask yourself: Why does the hub exist? What problem is it trying to solve? When you have a clear intention and mission, it's easier to see how the output of your innovation hub stacks up against it.
Engineer diversity of thought: When you're setting up an innovation hub, it's okay to start with your inner circle of hot-shot developers and engineers. But it shouldn't end there. Focus on an environment that encourages diversity of thought. Find bold, creative, outside-the-box thinkers from every corner of your organization, and bring them into the mix. If you bring together diverse people from diverse backgrounds with diverse experiences, chances are you'll find better solutions and approaches to problems.. And that's where true innovation happens.
Building your own "startup with a safety net" is a bit of a highwire act. But, if you keep an open mind, and balance creativity and innovation with business goals, you won't hit the ground. You'll hit the ground running.
Robert Vis is chief executive officer of cloud communications platform MessageBird.
Never Miss a Beat: Get a snapshot of the issues affecting the IT industry straight to your inbox.
You May Also Like
---