Oracle: Villain Or Scapegoat In Oregon Insurance Exchange Mess?
Oracle: Villain Or Scapegoat In Oregon Insurance Exchange Mess?
Even as Oregon works to exit a troubled IT services contract with Oracle, a longtime critic of the state's health insurance exchange project says the blame belongs elsewhere.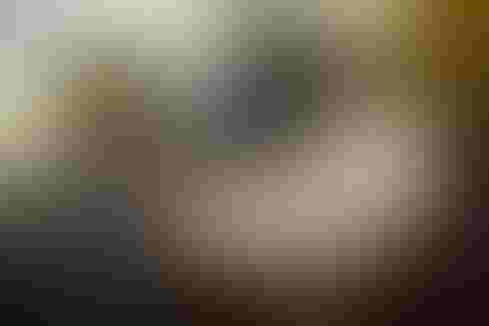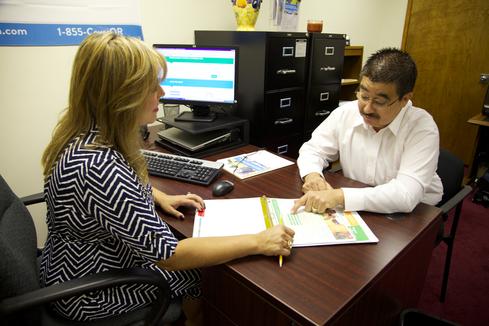 Cover Oregon still manually processes insurance applications. (Source: Cover Oregon.)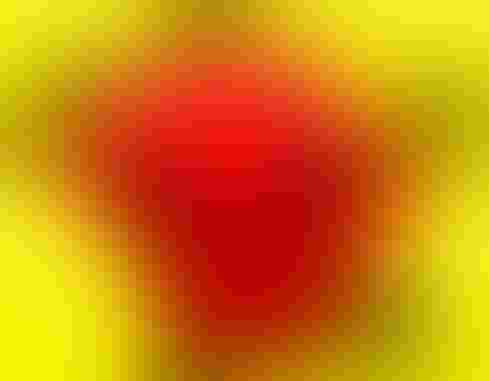 10 Biggest Tech Disappointments Of 2013
10 Biggest Tech Disappointments Of 2013 (click image for larger view and for slideshow)
Widely criticized for its work on the Oregon health insurance exchange website that has yet to start taking online applications, Oracle this week signed a "transition agreement" with the state that could lead to its exit from the project.
CNBC reported on this development as the first step toward Oracle's "ouster" from the project, while the local Oregonian newspaper characterized it as at least a partial negotiations victory for Oracle, which had threatened to walk away from the unfinished project for lack of payment. The state agreed to pay Oracle $43.9 million this week, but it is also holding back $26.5 million the vendor says it is owed. The state had previously paid Oracle about $90 million but has been withholding further payment since it "lost patience with Oracle last September," according to the Oregonian.
The transition agreement is supposed to keep Oracle personnel on the job and the Cover Oregon website operating out of Oracle datacenters while the state examines its alternatives, which could include having Oracle hand off the project to another technology partner. A renewal or renegotiation of the Oracle contract is still not out of the question.
[What are the takeaways from one of the biggest government IT flops? Read 5 Program Management Lessons From HealthCare.gov. ]
While the federal government came in for intense ridicule for its difficulties with the HealthCare.gov website it operated on behalf of states that declined to field their own health insurance exchanges, troubled state-operated exchanges have failed to recover as well as HealthCare.gov has. Oregon stands out as the worst of the lot, still completely lacking a site where consumers can sign up for coverage. The state has managed to enroll over 200,000 citizens anyway, but only by processing applications on paper. The limited online service that is live today is only for insurance agents.
This is despite the fact that Oregon was the first state to commit to building an exchange and start working on it, securing $48 million in initial federal funding for the project. Federal grants to build, test, and operate the site have since mounted to $305 million, leading to calls for a Congressional investigation, backed by both Democratic and Republican lawmakers. Oracle also has been criticized for refusing to make key employees available to talk to investigators.
Although no one involved in this project has much to be proud of at the moment, Oracle is not the only target for blame.
"There is no way this is Oracle's fault -- they're being completely scapegoated here," said Patrick Sheehan, a former state legislator and longtime critic of the state's approach to developing the software for the website. Back in December 2012, more than nine months before the website was scheduled to go live, he publicly charged that the state was wasting money by building the site from scratch rather than taking advantage of commercially available insurance exchange software, at least as a starting point. Privately, he sent a letter to Gov. John Kitzhaber (later made public as the result of a Freedom of Information Request) arguing that Carolyn Lawson, CIO of Oregon Health Authority and Department of Human Services, should be fired for "lying" to the audit and IT committee he served on about the availability of commercial solutions. He also alleged that Lawson was acting "to further her self interest -- I believe in pursuit of a consulting job with Oracle."
Sheehan also asked the FBI to investigate possible criminal wrongdoing, saying the project team fraudulently showed a mockup of the website to federal officials as if it were working code when trying to secure additional federal grant dollars.
Lawson resigned in December. Having served on the InformationWeek advisory board, she said in a message sent through LinkedIn that she regretted having to refer our interview request to her attorney. Her atttorney did not respond to a phone call Wednesday. An Oracle spokesperson said the company declined to comment on the Oregon contract.
Oracle is providing the kind of technical know-how needed to save the project, Sheehan said, but state employees have weighed it down with "completely unrealistic timelines and deliverables." In his view, the state project managers conceived of a "very ambitious business plan" for the site and by biting off more than they could chew wound up accomplishing nothing. "There were failures of leadership here, but that leadership wasn't from Oracle," Sheehan said. "They're being blamed, completely unfairly. If they were told exactly how to build something, they're not at fault for that."
Sheehan argued that the website could have been built for a fraction of the cost by spending $6 million on a commercial software product from Exeter Group and another $6 million on customizations and services to meet the state's needs. Exeter worked with other states that implemented their own exchanges -- relatively successfully, compared with Oregon -- including Vermont and Hawaii. Some of the other states that fielded health insurance exchange websites, such as California, also started with commercially available insurance exchange software.
Oregon started with more basic commercial software components from Oracle -- database, middleware, and Siebel CRM, for example -- but approached the construction of the website as a systems integration project.
Back on Oct. 1, the day health insurance exchanges across the nation were going live, InformationWeek published a column by Chris Murphy that discussed Oregon's decision to roll out functionality slowly, initially to insurance agents only (although a public version of the website was supposed to go live later that month). We called this a "play-it-safe, soft-launch approach that recognizes glitches are likely, so better to work those bugs out with a limited number of agents and lessen the general public's confusion." That column featured interviews with Lawson and Aaron Karjala, CIO of Cover Oregon, on what Lawson called the state's "ruthless incrementalism" and agile development strategy.
When the federal HealthCare.gov website and multiple state exchanges failed to work as designed, Oregon's aversion to a big bang approach to launching the website appeared to have some wisdom in it. The trouble is, the website project seems to be operating with the incrementalism of Zeno's paradox, where despite all claims of progress, it never quite gets done.
Other critics of the project have argued it should have relied on open-source software or followed a buy, not build, strategy. The only thing that's certain is that the strategy the state has followed hasn't worked.
Download Healthcare IT in the Obamacare Era, the InformationWeek Healthcare digital issue on the impact of new laws and regulations. Modern technology created the opportunity to restructure the healthcare industry around accountable care organizations, but IT priorities are also being driven by the shift.
Never Miss a Beat: Get a snapshot of the issues affecting the IT industry straight to your inbox.
You May Also Like
---