Teradata, MongoDB Get Their Databases Together
Teradata, MongoDB Get Their Databases Together
Teradata QueryGrid connector lets MongoDB-based apps tap analytics and Teradata analytics tap near-real-time transactional data without ETL.
An illustration of call-center integration between MongoDB and Teradata.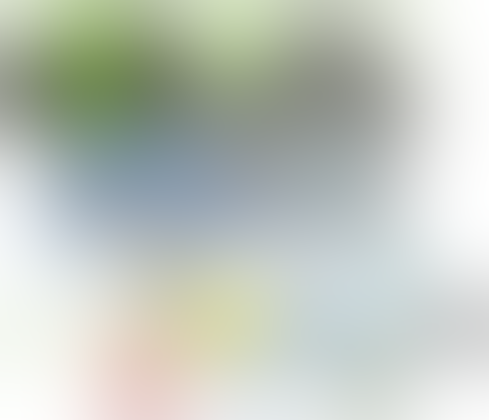 10 More Powerful Facts About Big Data
10 More Powerful Facts About Big Data (Click image for larger view and slideshow.)
Teradata on Thursday introduced a two-way connector between its eponymous database and the popular MongoDB NoSQL database.
Developed in partnership with MongoDB Inc., the vendor, the connector will let MongoDB database users tap into information in Teradata data warehouses and marts to trigger campaigns, next-best offers, or service or support offerings based on deep, historical analyses. Conversely, Teradata customers can use the connector to bring up-to-the-minute transactional data from MongoDB-based apps into a decision to ensure timely insight.
"In an Internet-of-Things, predictive service application, we might be pulling maintenance records and sensor data into Teradata on a nightly basis," said Chris Twogood, Teradata's VP of product and services marketing. "If somebody is doing service routing for repairs, they could tap MongoDB through this connector and get data from any device in that same area from within the last few hours, making the analytic more real-time."
[Want more on NoSQL? Read 16 NoSQL, NewSQL Databases To Watch.]
The connection between the two databases is made possible by a QueryGrid feature and support for JSON (JavaScript Object Notation) data added to the Teradata database in April. The QueryGrid is a virtualized execution layer that orchestrates analyses across Teradata and other sources. Teradata previously announced QueryGrid connectors for Oracle Database and Hadoop. Without the connector, data movement between MongoDB and Teradata required cumbersome ETL (extract, transform, load) processes and manual work.
"The JSON structure that we use had to be normalized into a flat file, exchanged with Teradata, processed, and then transformed back into JSON," said Vijay Vijayasankar, VP, global channels and business development at MongoDB. "Users previously couldn't get at the information they were after in real time, but the QueryGrid makes it very easy to do that."
Teradata added JSON support because it's well suited to the variable, high-scale mobile, social, clickstream, sensor, and log-file data often encountered in so-called big data applications. MongoDB stores data in a binary JSON format called BSON.
MongoDB has been busy with partnerships of late. In addition to the Teradata alliance, MongoDB announced a strategic partnership with Cloudera in April. In both instances executives said the partnerships make sense because MongoDB is focused primarily on supporting transactional applications whereas Teradata and Cloudera are focused on analytics. But there are instances when MongoDB and other NoSQL databases are called upon to deliver basic, operational analytics.
"A call center agent talking to a customer will want to see the last few orders, and that's something we can typically do in MongoDB," said Vijayasankar. "But if you want to know the next-best action based on past trouble tickets, order returns, or other history, that's likely to come from Hadoop, Teradata, or another platform."
With the annual MongoDB World conference set for next week in New York, we're likely to see more partner announcements. IBM, for example, is set to make multiple presentations at the event, and it would be no surprise to see deeper ties between the two companies. Last year IBM added support for MongoDB's query language so developers could write apps to interact with data stored in DB2 and WebSphere or users of those tools could draw from MongoDB.
InformationWeek's new Must Reads is a compendium of our best recent coverage of the Internet of Things. Find out the way in which an aging workforce will drive progress on the Internet of Things, why the IoT isn't as scary as some folks seem to think, how connected machines will change the supply chain, and more. (Free registration required.)
Never Miss a Beat: Get a snapshot of the issues affecting the IT industry straight to your inbox.
You May Also Like
---