Transform IT to Become the Agile Business Partner
Transform IT to Become the Agile Business Partner
Top-performing IT organizations are three times more likely to have positioned themselves as "partners" with the business units that they support, according to research by The Hackett Group.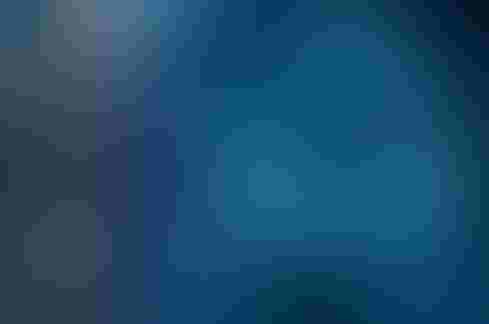 Agility is critical for businesses today. According to a survey by PA Consulting, 72% of business leaders believe their company's ability to respond rapidly to change will make the difference between success and failure. But business leaders know they can't achieve agility without IT by their side. That's why now, more than ever, IT organizations must transform from service provider to business partner.  
IT organizations have long aspired to the role of business partner, acknowledges Richard Pastore, Senior Director, IT Research Advisor for digital transformation advisory firm The Hackett Group. "But it's especially important today because other business functions, from finance to HR, and sales to marketing, realize that their success depends on the success and effectiveness of the IT organization. In the past, those business groups felt they could get by without IT. They could get objectives accomplished without IT being a collaborator or a partner, but that's changing."
According to a research report by The Hackett Group, "Top-performing IT organizations are more than three times as likely to be perceived as partners, capable of presenting ideas and recommendations for solving business problems and capitalizing on opportunities."
Pastore, who co-wrote the report with the group's Erik Dorr, says, "The expectation that IT serves as a business partner is getting more urgent, and IT is under more pressure to not just aspire to be a partner, but to fix the issues that are preventing them from being an effective partner."
Top-performing IT organizations -- what The Hackett Group refers to as 'world-class performers' -- exhibit a number of characteristics, including a reduced infrastructure complexity and better scalability and agility.
The impact of complexity on an IT organization's ability to be agile is apparent when considering automation. Referring to the results of The Hackett Group study, Pastore says, "The biggest surprise is the rate of automation of transactional processes. Whereas the world-class organizations have automated almost every traditional transactional process touching customers outside of the business, the peer group that has not reached world-class performance levels have, in some cases, automated less than half of their processes."
While Pastore describes automating routine customer interactions or processes as "low hanging fruit" for organizations that want to be more effective and efficient, he offers the following explanation: "It may be there's too much complexity in the process. People know how to automate this stuff, but if it's a very complex set of processes that have a lot of hand offs and different systems, it could be too complex to do effectively," he says.

Rick Pastore
Often times when organizations are faced with complexity, such as that presented by a 20-30 year old legacy claims system, organizations "bolt on" technology, explains Nick Mathisen, a transformation expert at advisory firm PA Consulting. "They're aspiring to be digital, and from the customer's perspective it appears to be digital, but the bolt-on automation makes it more complex and less flexible from the inside. There are more interfaces and more systems. The bolt-on strategy is useful for quick wins, but it doesn't deliver the total transformation that people aspire for."
IT organizations can't avoid addressing complexity if they want to become agile. "It is one of the reasons why world-class IT organizations have done a lot more to reduce infrastructure complexity, and that's one of the top focuses for becoming a more agile organization in the enterprise -- take complexity out as much as possible, and simplify and streamline," Pastore says.
If bolting on technology is not an ideal means of transforming IT, then what is? Mathisen describes two other approaches. "You can go to a sort of dual universe where you build a parallel environment. This comes with the freedom to build whatever you want due to the greenfield approach. And it reduces risk, but it's also expensive because you're supporting two environments over a period of time."
The last option, according to Mathisen, delivers the most value but also comes with the highest risk. He describes it as a "big bang" approach involving "major surgery where you rip out systems and build new ones." This approach requires more than technology. "Organizations must embrace agility as part of a bigger vision that spans the enterprise to enable big bang projects to succeed, he says.
No organization is better suited to reduce complexity and enable agility across the enterprise than IT. "It is really the only organization that can see across the enterprise," Pastore says. "It's up to IT to identify complexity and work with process owners to deal with it, and that's what we're advising clients to do if they're trying to transform, to become more agile, to become a more strategic business partner talking about innovation: Focus your time and attention on reducing complexity."
After all, as Mathisen points out, IT organizations and software development houses in particular, are familiar with agile. "The biggest takeaway is that IT transformation should be part of the overall evolution of the organization to be agile, and there is an opportunity for IT to lead that at least because they've been agile for a while. It's an exciting opportunity for IT, not a scary problem."
Never Miss a Beat: Get a snapshot of the issues affecting the IT industry straight to your inbox.
You May Also Like
---