UI Developers Move the Needle on Accessibility
UI Developers Move the Needle on Accessibility
One app development company is making it easier for other developers to build accessibility into their websites and applications.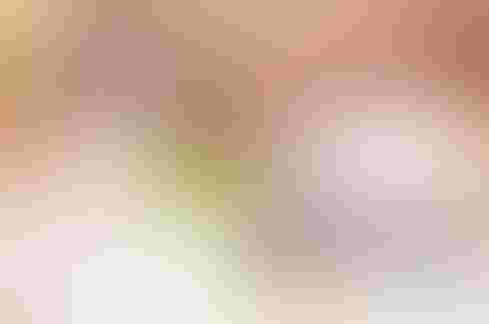 In June of this year the Web Accessibility Initiative (WAI) through the World Wide Web Consortium (W3C) process released a new version of their Web Content Accessibility Guidelines (WCAG) for creating accessible website and application user interfaces. The WCAG addresses factors to make UI more accessible, including building in code to address users with blindness, deafness, and photosensitivity. The latest version, WCAG 2.1, now addresses mobile accessibility, people with low vision, and people with cognitive and learning disabilities.
Progress, a provider of application development and digital experience technologies, recently announced that they've released a new version of their toolkit to produce modern Web UI, Kendo UI, that meets all 17 success criteria to address the additions made to WCAG. Kendo UI is the first  commercial JavaScript component toolset to fully support WCAG 2.1 compliance, according to Progress. The previous version of Kendo UI was also compliant with WCAG 2.0 standards.
[For more about accessibility and UI, check out this analysis: Good Tech Design is Accessible, But There's a Skills Gap]
Applications built with this toolset are available across myriad devices and interfaces including voice browser, mobile phone, and automobile-based personal computer.
"[Kendo UI] enables developers to be able to drop one of these components onto a page, and with some quick configuration, wire it all up and be able to have it just display within their application instead of having to write it all from scratch," says Carl Bergenhem, Product Manager, Developer Tooling for Kendo UI at Progress.
Kendo UI helps address the struggle of the developer and/or enterprise today that is stretched for time but still wants to make their web and application content accessible.
"There's a fine balance in modern day web application development because end users really expect gorgeous UI…The tricky part around that is not only getting that right, but then there's a lot of things that you have to keep in mind. You really have to thoroughly understand the W3C standards, and that is a whole other level of customization of the UI of your application. You could end up essentially spending as much time, if not more, as you did developing your UI, ensuring that it's truly accessible," says Bergenhem, adding that it can also be difficult to understand the standards to get started on an accessible web initiative.
Having a toolset that allows developers to implement accessibility into their UI out of the box is positive step in the right direction for developer community. 
"I think a big reason [for not adding accessibility] is productivity loss potentially," says Bergenhem. "Because of the fact that we can't all be accessibility experts, there's a large set of tooling to help with that…training of course you could take advantage of, but we can't all be experts not only in making great UX but also ensuring it is compliant with these standards," says Bergenhem.
Never Miss a Beat: Get a snapshot of the issues affecting the IT industry straight to your inbox.
You May Also Like
---