Weight Watchers Pursues Image Makeover
Weight Watchers Pursues Image Makeover
After four successive quarters of loss, Weight Watchers asks CTO Dan Crowe to transform the company into a sleek, digital mobile health-app startup.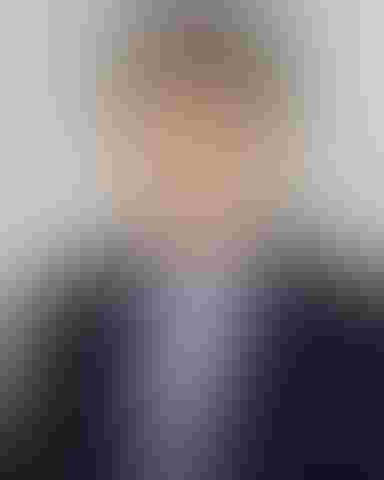 Dan Crowe, CTO, Weight Watchers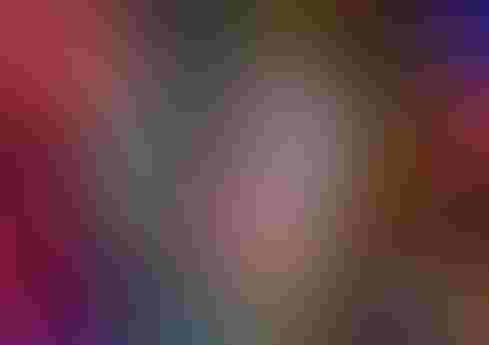 Mental Health Tools: From Office To Pocket
Mental Health Tools: From Office To Pocket (Click image for larger view and slideshow.)
Weight Watchers International, well known for helping millions lose excess pounds, is using technology to shed an aging corporate image and reveal a bold, innovative identity.
After a self-admitted slow start, the company is embracing analytics, mobile, and digital technologies to vie with younger competitors, as well as working with healthcare providers such as Orlando Health for people with type 2 diabetes. Long recognized for its successful approach to weight loss, Weight Watchers reported four consecutive quarters of declining earnings as dieters switched to unproven but slick, free apps, according to a Bloomberg article.
To help buck that trend, in late 2013 Weight Watchers hired Dan Crowe as chief technology officer, reporting directly to CEO and president Jim Chambers. Crowe, who spent six years at then-startup AutoTrader.com and two years at IBM, was tasked -- in part -- with transforming Weight Watchers from an international Fortune 500 corporation into a fleet-footed digital business with the drive and imagination of a startup but the resources of a 50-year-old success, he told InformationWeek.
"You keep the wheels moving on the car you're driving down the highway. We are bringing on new people, new talent, new methods. We have our classic system, our legacy system, and we have that well in hand, and we're spinning up new teams to work in the new mode," said Crowe. "As we are transforming Weight Watchers, the transformation we're launching here is a critical driver of our future success."
[Will social media change your health? Read Will Social Media Revolutionize Healthcare?]
Consumers can already use and see some results from this new focus. The company recently announced its Weight Watchers app integrates with Fitbit and Jawbone, with more apps and devices expected to soon follow. Now activities measured in these devices automatically convert into Weight Watchers' PointsPlus values and appear updated in subscribers' Weight Watchers' apps, giving users seamless insight into both what they're consuming and how they're burning it off without any manual processes.
In addition, Weight Watchers integrated its Weight Watchers app with Apple HealthKit, which Apple delayed due to a problem with iOS 8. Users can choose to receive push notifications to track their food at participating restaurants, enabling them to more closely monitor their caloric points. Lastly, Weight Watchers unveiled partnerships with Foodily and AmazonFresh so consumers in the online groceries' markets -- San Francisco, Seattle, and Los Angeles -- can search for more than 20 Weight Watchers recipes online, then with one click get all ingredients shipped directly to them via AmazonFresh. 
Weight Watchers has two target markets: individuals who want to lose pounds or eat more healthily, and partnerships with employers or health systems that often subsidize memberships for employees or members, especially those with chronic conditions or symptoms suggestive they might eventually have conditions such as diabetes or hypertension, Crowe said. The company wants to grow both markets globally; as CTO, Crowe has international responsibility, working with Weight Watchers' chief product officer Catherine Ulrich on mobile health apps, for example, he said.
"We have probably been a little too slow to innovate, and we let some others catch up to us who maybe had some more innovative tools or business models, but none of them have a better weight loss approach," said Crowe. "We need to drive more technology innovation in the digital space, and that's absolutely what we're working on. One of the core strategic means we're working on is to open up the brand. We want to have a tech brand. We're going from being disruptive to being a disruptor. We're moving at a pace the market is not accustomed to Weight Watchers moving."
Not only will Weight Watchers disrupt the mobile health app market; the company also wants to use its respected brand to integrate with health systems and employer wellness programs to help consumers lose weight, improve their health, and save money for themselves and payers, he said. To partner in this capacity, Weight Watchers had to be HIPAA-compliant, said Crowe, and the company aims to extend this level of security across its entire spectrum of offerings.
"We are taking steps to make sure we are HIPAA-compliant across businesses -- in the meeting room, online, both. Our members care. We have to be HIPAA compliant. We have to have a very high level of reporting capabilities. We're building a tremendous amount of capabilities to support our ability to serve those clients. It's a different game going B2B versus B2B. We're B2B2C. We're investing significantly to serve the needs of those clients."
This doesn't mean, however, Weight Watchers is ignoring its traditional base: people who come together at in-person meetings. This fall, the weight-loss giant is rolling out MEG, an iPad-based iOS 8 app that includes an automated point-of-sale app and barcode scanner to sell Weight Watchers products and securely capture members' weights. First installed across the United States before an international implementation, MEG will allow Weight Watchers to capture real-time data from meetings to fuel its burgeoning big data initiative, said Crowe.
To fuel these different directives, Weight Watchers is bulking up on new hires, recruiting mobile developers, Full Stack developers, and open source developers, he said.
The owners of electronic health records aren't necessarily the patients. How much control should they have? Get the new Who Owns Patient Data? issue of InformationWeek Healthcare today.
Never Miss a Beat: Get a snapshot of the issues affecting the IT industry straight to your inbox.
You May Also Like
---