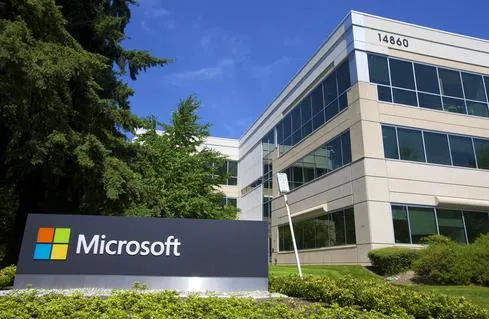 Windows 10, New Devices, Exec Shakeup: Microsoft's 2015
(Click image for larger view and slideshow.)
Microsoft is officially launching its Cortana app for select iOS and Android devices. Starting Dec. 9, users in the US and China can download the personal digital assistant on their iPhones or Android devices.
Microsoft first announced its plans to offer Cortana for iOS and Android in May. Until then, it had been limited to Windows Phone. The company's goal was to provide an alternative way for Windows 10 users to connect their PCs with competitor smartphones.
The Cortana apps are now available on the Apple App Store and Google Play, though users can also download through the Windows 10 companion app. Devices must be running iOS 8 or Android 4.1.2 for the app to work.
[Steve Baller says Microsoft's mobile strategy "won't work".]
Microsoft is also making Cortana available on One Plus One devices powered by Cyanogen later in December, with the 12.1.1 Cyanogen update.
Both iOS and Android users will be able to access basic Cortana functions. In addition to asking questions, they can set reminders, check the weather, and track packages, flights, and areas of interests stored in Cortana's Notebook.
However, there are some feature differences between the iOS and Android apps. Due to Apple's developer restrictions, Android users have access to Cortana capabilities that can't be integrated into the iOS app.
For example, Android users can prompt Cortana by saying "Hey Cortana" if they are in the Cortana app or Android home screen. Android users can also receive missed-call alerts and reply via text message on PCs running Windows 10 1511 or later.
With the Cyanogen version of Cortana, users can activate the digital assistant by saying "Hey Cortana" from any app or screen. Cortana on Cyanogen devices may also be used to toggle network modes, shut off the phone, or enter Quiet Mode, which silences all calls, notifications, and alarms.
While the most advanced mobile version of Cortana is still on Windows Phone, the development team promises more features will roll out to competing platforms in coming months.
"We start with some of the communication scenarios, and think about how we can do more of those," said Marcus Ash, Cortana program manager, to The Verge. Microsoft is exploring the potential for "task continuation," which would enable users to transfer information and continue jobs on different devices.
Beta testing for Cortana on Android first began in July. Microsoft updated the preview in August, giving users the option to access Cortana through a shortcut normally used to access Android assistant Google Now.
iOS testing for the Cortana app started in November. For both platforms, users who wanted to access the Cortana preview had to complete a survey, agree to serve as app testers, and receive an email linking to an app download.
The rollout of Cortana for iOS and Android is the latest instance of Microsoft demonstrating support for rival platforms. One of Redmond's broader goals for 2015 has been to put Microsoft services in the hands of as many users as possible -- regardless of their smartphone of choice.
Cortana has undergone major development in 2015, starting with its availability on desktops in Windows 10. Later in the year, Microsoft announced the Cortana Analytics Suite and the integration of Cortana and Power BI.
**New deadline of Dec. 18, 2015** Be a part of the prestigious InformationWeek Elite 100! Time is running out to submit your company's application by Dec. 18, 2015. Go to our 2016 registration page: InformationWeek's Elite 100 list for 2016.