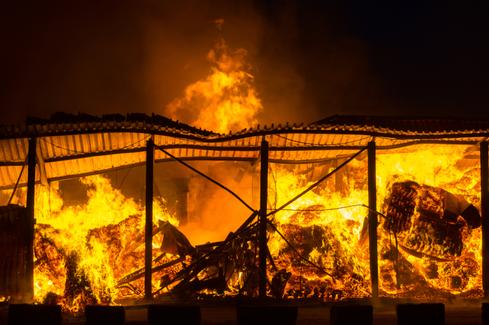 (Click image for larger view and slideshow.)
Windows Server 2003 was a great operating system released way back in April 2003 and certainly has a good installed base, but as we are approaching the end of life and end of support cycles for the product, we are forced to say goodbye.
Why not stay with the operating system that has served so well is an obvious question. If an IT organization stays with Windows Server 2003, they will no longer receive support from Microsoft as of July 14th. There will be no security updates, fixes, or online support.
So where do we go from here? Although having a few years left in its own support lifecycle, Windows Server 2008 or 2008 R2 may not be the best choice. Windows Server 2012 R2 is top choice in our recommendation. Not because it's the latest of the server OS Microsoft has to offer but for its many features and enhancements over the earlier alternatives.
Windows Server 2012 R2 is a 64-bit only OS. Sixty four-bit server platforms allow better memory and processor support and management, among other things. For example, the ability to support 4 TB of memory and 64 sockets in the data center edition opens up many possibilities and allows you to achieve scale and flexibility with your demanding applications. It also allows you to achieve greater flexibility with virtualized environments. With the ability to create Hyper-V clusters of up to 64 nodes and 8,000 virtual machines per cluster, it is consolidation at its best.
Hyper-V has come a long way since its first release in Server 2008. With Windows 2012 R2, it now offers the ability to create clusters using Shared Virtual Disks. It can guarantee application throughput requirements by leveraging Storage QoS. And Automatic Virtual Machine Activation (AVMA) allows you to license and activate your virtual machines (VMs) quickly. The updated features for Hyper-V Network Virtualization allow for achieving isolation, separation, and manageable, scalable networks for multitenancy in your own data center.
On the security front, Windows Server 2012 R2 offers many enhancements. The Internet Information Services 8.5 Web server has been improved to perform better in large scale environments and is built off of version 7.0 (released with Windows Server 2008), which was a complete redesign and all about increased security.
For Windows Server 2012 R2 security, granular password policies, Dynamic Access Control, AppLocker, BitLocker, and advanced security auditing are just some of the security-minded features included. There is also minimalistic offering of Server Core for Windows Server 2012 R2. With minimum installation, Server Core Lacks the familiar graphical user interface of Windows. Since non-essential modules of the OS aren't installed by default, it reduces attack surface, while also reducing administrative overhead of patch management.
[Want to learn more about Windows 2003 end of life? See Windows Server 2003 End Of Life: The Silver Lining.]
Windows Server 2012 R2 also offers full manageability with PowerShell. Tasks such as managing Active Directory, Hyper-V, DNS, ADFS, RMS, clusters, networking, and almost any feature that can be managed by the administrator can be executed via PowerShell. This allows for achieving data center scale that can't be achieved if administrators have to rely on manual processes when managing a large number of servers. For smaller environments, the ability to automate administrative functions frees up valuable shared resources, allowing administrators to focus on other important tasks.
Server Manager is another valuable tool that was released with Windows Server 2008, and has been greatly improved in 2012 R2. The Server Manager console can manage local and remote Windows-based servers. This will let administrators install, configure, and manage roles and features on either local or remote servers. If you want to switch from Server Manager to PowerShell to manage server features, you can simply select the server, right click, and choose Windows PowerShell.
BranchCache is another great feature to help with branch office scenarios. BranchCache allows for caching frequently-used content at branch office locations, allowing clients to access the data locally rather than utilizing the WAN bandwidth that is usually at premium. Reduction in bandwidth helps lower networking expenses, while caching provides users with faster access and better user experience when working with the formerly remote files, now cached locally.
When transitioning from Windows Server 2003 to Windows Server 2012 R2 domain controllers, Active Directory enhancements bring great benefits to the environment. Some of the highlights include the recycle bin to recover deleted objects in Active Directory (AD), fine-grained password polices to allow for multiple policies within a single domain, restart-able Active Directory, Read-Only Domain Controllers for remote locations where physical security is lacking, and Dynamic Access Control to apply governance, classification, and auditing across the file servers in your domain.
The latest features, such as Protected Users security group, help limit authentication methods to better secure the environment. When using Active Directory 2012 R2 functional level, Authentication Policy and Authentication Policy Silos offer granular administrative control to limit which machines a user is permitted to sign into.
With Windows Server 2003's end of life approaching this summer, there isn't much of a choice, but to replace trusted Windows Server 2003 servers. As good of an operating system Windows 2003 was, Windows Server 2012 R2 brings so many enhanced features and functionality, you may be asking yourself, why did I wait so long?
[This commentary was written with assistance from Kurt Jung, research analyst, strategic alliances at KEMP Technologies.]