7 iPhone Apps Worth Paying For
7 iPhone Apps Worth Paying For
Airsharing, NotepadSync, and Twittelator Pro are just a few of the inexpensive apps that can turn your iPhone or Touch into a more powerful tool. If you have any money left over after buying an iPhone or iPod Touch, consider adding power by buying a few applications. Paid apps allow you to share files and sync memos with your desktop, read RSS feeds locally, keep track of tasks, turbo-charge your Twitter experience, and more.
Don't feel like spending any more money? Visit our suggestions for free apps for the iPhone or Touch.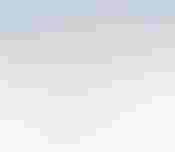 Air Sharing lets you share files between an iPhone or iPod Touch and a Windows, Mac, or Linux desktop. (click for image gallery)
However, if you're willing to shell out a few more dollars, you can make your iPhone or Touch do a lot more. And it's not all that expensive -- even if you buy every app in this article, you're only out about $50. That's hardly a crazy, extravagant expense -- not like buying a full tank of gas!
Read on for our list of great paid apps.
1. Air Sharing:
When your wife and your editor gang up on you, you're in trouble. Both of them repeatedly encouraged me to write about Avatron Software's Air Sharing, an application that lets you use your iPhone or Touch to copy documents from your desktop and view them when you're out and about. Air Sharing supports Microsoft Office formats, PDF files, Web pages, plain text, and movie audio and image files.
Air Sharing makes your iPhone or Touch appear to your desktop as a remote server on the network, which you can drag and drop files onto and off of. Air Sharing supports Windows, the Mac, Linux, and Web browsers.
While viewing documents in Air Sharing, you can pan and zoom with the same gestures you use in the iPhone and Touch's built-in Mobile Safari browser. You can access your files even when you're disconnected from the Internet.
The application has a couple of limitations: You can view documents, but you can't modify them. Also, to move documents between the iPhone or Touch and the desktop, both systems need to be on the same Wi-Fi network.
However, Air Sharing is great at what it does. My wife used it on our recent vacation, to bring along our travel itinerary and local information.
Air Sharing is priced at $6.99.

Download Air Sharing from the App Store. 2. Byline
An insidious application, Byline synchs with Google Reader, and provides an easy way to view RSS feeds on the iPhone or Touch. You can access most of the major features of Google Reader through Byline: Read feeds, star them, share them, and share with notes. That alone is nothing special; Google provides a version of Reader optimized for the iPhone and Touch that does all that, and the Google version is free.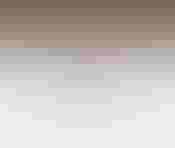 Byline is an RSS reader for the iPhone or Touch that syncs with Google Reader. (click for image gallery)
However, Byline goes Google one better by offering offline access. You can still read your feeds even when you're disconnected. The app doesn't just make local cache of the feeds, it also caches the Web pages the feeds link to, so you can read the full text of RSS feeds that only offer excerpts of articles (like InformationWeek's'), even when disconnected.
So why is Byline insidious? It's addictive. The app downloads only 200 items at a time. When you've scrolled to the bottom of that list, you can tap a link to get 200 more. The Byline developers imposed that limit to improve performance -- but the limit also enhances the program's addictive qualities. You say to yourself, "I'll just sit down and read a few feeds on Byline. It'll only take a few minutes to read 200 items." Then you say, "Done already? That was fast! I'll just tap the link to get 200 more. It'll only take a few minutes to read those." You can eat up a whole day that way.
Byline, from Phantom Fish software, is priced at $3.99.

Download Byline from the App Store.
3. Flight Status
Krishna Vegesna's Flight Status is a toolkit for air travelers. It lets you check airline schedules, gate and terminal information, arrival times, baggage claim information, and more. Salespeople making multi-city tours will like the "trips" section, which lets them input all the flights at once and check them at a glance.
Flight Status does everything to enhance your air travel experience except help you sneak bottled water through security. It's priced at $4.99.

Download Flight Status from the App Store. 4. OmniFocus
The iPhone and Touch task manager application OmniFocus can be used either by itself, or in conjunction with the Mac program of the same name.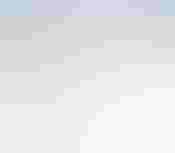 OmniFocus is an advanced task manager to help you keep track of what you need to do. (click for image gallery)
OmniFocus is based on the Getting Things Done productivity philosophy espoused by David Allen. To understand OmniFocus, you need to understand GTD. Here are the principles of GTD in a nutshell:
Break down your projects and goals into individual, physical tasks, known as "next actions." For example, "Lose weight" is not a next action, but "Google to find local Weight Watchers meetings" is a next action.
Each action should be associated to a project. For example, "Plan the 2009 marketing campaign" is a project. "E-mail sales and marketing staff to set up a meeting" might be the first action in that project.
Each action should also be associated with a "context," which is either a physical location, or a place where you have access to the tools and people you need to do the project. Examples of contexts: At home, at the supermarket, near a phone, at a computer with Internet access, in a meeting with my boss.
Write down everything you need to do as soon as you think of it, then consult and organize your list of to-dos regularly, so you won't worry about forgetting things.
The iPhone or Touch version of OmniFocus and the Mac version let you add actions, assign contexts and projects, check off actions as done, assign start dates and completion dates, and view your lists of actions a variety of ways, including by project, by context, and viewing only flagged tasks.
The version for the iPhone or Touch adds a couple of features not available on the desktop: You can set locations using the iPhone or Touch's built-in location services. For example, you might create a context at your neighborhood supermarket and tasks with that context will float to the top when you're at the supermarket.
You can also create a context using a search on the iPhone and Touch's built-in Google Maps application: For example, you might create a context for a map search on supermarkets, and tasks with that context will float to the top whenever you're at any supermarket.
You can also attach photos and voice recordings to tasks.
I don't recommend OmniFocus to everyone. It's a bit complicated. I like to say that it's good for nerdy people like me, who are by nature so incredibly disorganized they need a rigid, complicated system like OmniFocus just to keep from melting down into a whimpering pile of gelatin. I'm not sure how much I'm kidding when I say that.
The OmniFocus version for the iPhone and Touch can be a bit slow, especially when synching. That's particularly annoying when you just want to add a task quickly, and assign a project and context later. The Omni Group really needs to create a separate application or mode just for rapidly adding tasks.
Still, despite the problems, OmniFocus for the iPhone/Touch is a valuable tool to help disorganized people get a little less scattered.
OmniFocus for the iPhone or Touch is $19.99.

Download OmniFocus from the App Store. 5. Tipulator
Laugh at me if you want, but I have trouble calculating tips at restaurants. Tipulator, by Sophia Teutschler, solves that problem. Input the amount of your check into Tipulator, and Tipulator tells you how much to leave for a tip, and totals up the tab. It lets you specify the percentage tip you want to leave, total, total-per-person if you're splitting the check, and whether you want to round the tip up or down. Tipulator manages input through the thumbwheel, similar to the way you set alarm times using the iPhone and Touch's built-in Clock.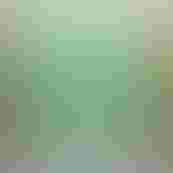 Tipulator helps you calculate gratuities. (click for image gallery)
Yes, Tipulator is a dumb little app, and you can get the same results using the iPhone or Touch's built-in calculator -- but Tipulator is faster and easier, and it's whimsical. I use it every time I go out to eat, and I smile a little bit every time I use it. It's only $0.99. So, what the heck, live large, get Tipulator.

Download Tipulator from the App Store.
6. NotepadSync
I'm surprised at how much I like Jeyo's NotepadSync. When I bought it, all I was looking for was an application that would let me write plain, unformatted text notes on the iPhone, and synch them with the desktop, and vice-versa. But I got more than I expected.
Notepadsync requires users download and install a desktop app to synch notes with the desktop computer. Currently, only the Mac running Leopard is supported for the desktop app, but the developer says he plans support for other platforms. Files are stored on the Amazon S3 service, meaning that your desktop and iPhone or Touch can sync anywhere in the world, provided both devices have an Internet connection.
Notepadsync is a very simple application, and that's part of its charm. It doesn't try to do too much. However, it does have one additional gee-whiz feature: Individual paragraphs in your notes can be isolated with border lines, and you can drag text around by moving the boxes with your finger on the iPhone or Touch, or with your mouse on the desktop. That's a substitute for cut-and-paste, which the iPhone platform doesn't support. The text blocks make NotepadSync ideal for jotting down fast lists off the top of your head, and then moving items around as needed.
Notepadsync itself is free, but the sync service is $9.99 per year.

Download Notepadsync from the App Store.
7. Twittelator Pro
If you're just a casual Twitter user, you'll be happy with the free Twitterific. But if you're a Twitter power-user you need more, and you get more with Twittelator Pro. Both apps let you read and post links from your friends, but with Twittelator Pro, you can log on to multiple accounts at once, add a map link to your current location, upload photos, and post links to Twitter directly from Mobile Safari. Twittelator Pro shows you thumbnails of linked photos that other people upload using the TwitPic service. Twittelator Pro lets you search everybody's twitters, and save the searches, search for tweets by people near you, and "retweet" particularly apt messages from other people. It's $4.99.

Download Twittelator Pro from the App Store.

Never Miss a Beat: Get a snapshot of the issues affecting the IT industry straight to your inbox.
You May Also Like
---