Amazon WorkMail: A Challenger To Google
Amazon WorkMail: A Challenger To Google
Amazon Web Services may go head-to-head with Google when it launches WorkMail in the second quarter, but it wants to be BFFs with enterprise IT.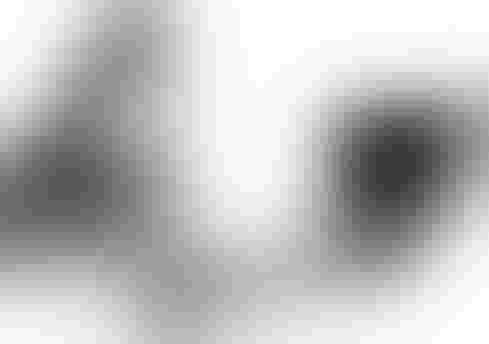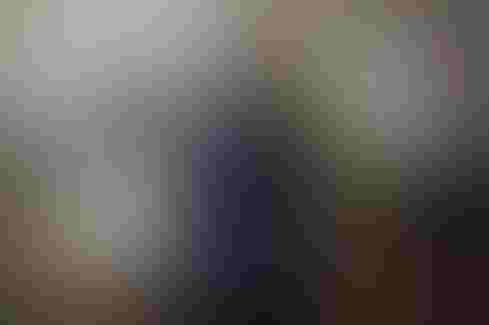 Windows 10: 7 Pressing Questions For Microsoft
Windows 10: 7 Pressing Questions For Microsoft (Click image for larger view and slideshow.)
IT executives beleaguered by employee use of cloud-based productivity apps such as Gmail and Google Docs may find some relief next quarter with the release of Amazon WorkMail. The cloud-based mail and calendar service, which will be integrated with Amazon's file-sharing and desktop virtualization apps, is squarely aimed at easing communications for business users.
In what may be music to the ears of IT execs, the app offers integration with a company's existing Microsoft Active Directory or other directory service, as well as beefy email security features. Unlike its other consumer forays, such as the Kindle book reader and the Fire smartphone, WorkMail keeps Amazon one step removed from deciding what the user interactions should be.
While WorkMail looks like an intended competitor for Microsoft Exchange and Azure-based OneDrive (the former SkyDrive) storage, in our view it's a closer match for, and more directly competitive with, Google Mail and Google Docs.
WorkMail will accept Microsoft Outlook and any existing email apps based on either Apple iOS or Android as its front-end. That leaves Amazon in the position of providing a backend, automated service from the cloud. WorkMail means more work for Amazon infrastructure but, theoretically at least, less work for enterprise IT.
On the security front, WorkMail messages are encrypted when they're sent, then decrypted at their destination, with a company key stored in EC2. That means more work for the new AWS Key Management Service, announced Nov. 12 at Amazon's Re:Invent conference in Las Vegas, but it should go a long way toward easing the minds of chief security officers.
[ Want to learn more about Amazon's foray into natural-language access? See Amazon Echo: My First 10 Days. ]
A further bonus for IT, WorkMail users will be able to select the destination in which their data will reside, which is an advantage over other online services, particularly in Europe. Due to concerns over privacy and the need to meet domestic regulatory requirements, users across the Atlantic will want their data to stay in a data center in their own country, or that of a European neighbor, not the US.
In announcing the service on Wednesday, Peter De Santis, VP AWS Compute Services, said in a prepared statement that customers had asked for relief from managing email servers on premises and wanted options that were "more secure than cloud-based offerings available today."
WorkMail lets Amazon "manage the non-differentiated heavy lifting involved in corporate email and calendaring," he said.
Will WorkMail Play Nice In The Enterprise?
If integrated with a company's existing Microsoft Active Directory or other directory service, WorkMail users would continue to access their email accounts with their existing corporate credentials. Once WorkMail is installed as the backend system, Microsoft Outlook and mobile email clients may connect to it through Microsoft Outlook's Autodiscover feature.
Amazon Web Services has previously ventured into virtual end-user desktops with Amazon WorkSpaces, and end-user file-sharing and storage with Amazon Zocalo. The latter was renamed Amazon WorkDocs and became widely available in August 2014.
According to sources briefed by Amazon, WorkMail with calendaring will retail for $4 per user mail box with 50 GB of storage per month. For $6 a month, add 200 GB of WorkDocs storage as well as a 50 GB mailbox. WorkMail is slated to become available sometime during the second quarter.
Jeff Barr, AWS chief evangelist, described WorkDocs (then known as Zocalo) in the following terms in a blog on July 10, 2014:
Reconciling overlapping suggestions for edits, sometimes spread across multiple drafts is tedious and error-prone. It is clear to me (and to my colleagues) that email inboxes are not appropriate venues for efficiently and securely sharing and reviewing complex documents."
Amazon is likely banking on WorkMail to help increase use of WorkDocs and, ultimately, WorkSpaces. In this approach, Amazon doesn't resemble Microsoft or Google as much as VMware, which waded into the application space by buying the Zimbra mail system, SocialCast social networking, and the SlideRocket presentation system. It was seeking the magic application that would draw users into VMware desktop virtualization, but it never found it. Two of three have been sold off.
Amazon is wisely approaching the market for desktop virtualization and user-productivity apps from its cloud service backend forward, rather than starting out with the interactions on the user interface. When Amazon has stuck to cloud services, it's done extremely well. When it's ventured into end-user devices with end-user interfaces -- such as Kindle, Kindle Fire, Fire Phone, and Fire TV -- it's lagged badly behind Apple, Samsung, and other Android tablet and phone-makers.
By leaving end users the option to select their own client interface, it has a different approach with WorkMail. The backend service is coming first, and that may be Amazon's place to thrive in the market.
Attend Interop Las Vegas, the leading independent technology conference and expo series designed to inspire, inform, and connect the world's IT community. In 2015, look for all new programs, networking opportunities, and classes that will help you set your organization's IT action plan. It happens April 27 to May 1. Register with Discount Code MPOIWK for $200 off Total Access & Conference Passes.
Never Miss a Beat: Get a snapshot of the issues affecting the IT industry straight to your inbox.
You May Also Like
---