Apple Launches 'Apple Store For iPad' App
Apple Launches 'Apple Store For iPad' App
Apple has released an iPad-only application that lets tablet owners shop at the Apple Store from the luxury of their couch.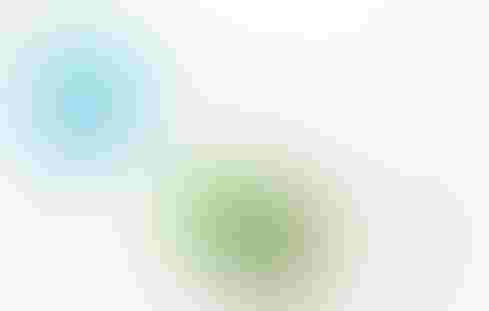 8 Phablets To Watch
8 Phablets To Watch (click image for larger view)
Apple recently introduced an app called Apple Store for iPad. As the name implies, it is a new way to shop at the Apple Store without actually going to an Apple Store. It is an attractive app that makes shopping more of a pleasure than it should be.
Apple has offered a dedicated store app for the iPhone for years. iPhone owners can use the Apple Store for iPhone app to shop for just about anything made by Apple. iPad owners, however, were stuck with surfing the Apple Store via their tablet's browser. Apple Store for iPad is the first time Apple has brought a shopping app exclusively to the iPad.
The app puts a major emphasis on imagery. Similar to Apple's website, the iPad app makes heavy use of white space filled with large, clean pictures of its products. There's a navigation bar at the top of the screen that lets users easily drill down into the product they want, such as Macs, iPads, iPhones, and iPods. Each of the product categories is further refined to clearly show the features, options, and benefits of each device.
[ Will this app help fend off the challenge from Samsung? Read Samsung Targets Apple For Tablet Supremacy. ]
When shopping Macs, for example, you can choose to view Apple's desktops or laptops. If you've selected an iMac, the app breaks down all the different models and the prices for each. It includes a nifty comparison tool that lets users see which features are installed on the different models, such as processors, memory, storage, and so on. Let's say you're going for the 27-inch iMac. Once you pick it, you'll need to select a processor option. When you press one of the options, a dialog box opens up explaining the difference between the two processors and the benefits of each. That's really neat.
But the Apple Store for iPad is much more than a tool through which to buy Apple products.
Each product category has its own set of recommended accessories and/or gift ideas (the holidays are approaching swiftly, after all). What's more, the app arranges them in a classy grid that makes comparing products a snap. There are multiple images of each product along with good descriptions, ratings, and more.
The app also makes sure to show you what's trending in the store. The products shown in this section, which appears on the main page of the app, are picked by users, not Apple. Apple says the trending products are generated by strong reviews, if they are being shared through social media, and which products are actually being purchased to offer a glimpse of what's popular.
Last, the app makes finding actual Apple Stores a breeze. The Apple Retail Store portion of the app uses location data to automatically locate all the Apple stores in the vicinity. Users can pick the one they want, add it to their favorites so it always comes up, and see store hours, set up Genius appointments, as well as look at the schedule of workshops and events.
The best part? It's free. You can download it here.
There's no single migration path to the next generation of enterprise communications and collaboration systems and services, and Enterprise Connect delivers what you need to evaluate all the options. Register today and learn about the full range of platforms, services, and applications that comprise modern communications and collaboration systems. Register with code MPIWK and save $200 on the entire event and Tuesday-Thursday conference passes or for a free expo pass. It happens March 17-19 in Orlando, Fla.
Never Miss a Beat: Get a snapshot of the issues affecting the IT industry straight to your inbox.
You May Also Like
---