Apple Resolves iMessage Glitch
Apple Resolves iMessage Glitch
Former iPhone users can deactivate their numbers to fix a bug that sent some texts via iMessage rather than SMS.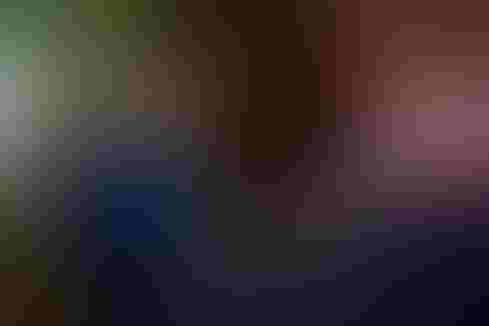 Smartphone Personality Test: Can You Judge Me Now?
Smartphone Personality Test: Can You Judge Me Now? (Click image for larger view and slideshow.)
Apple quietly released a tool over the weekend that allows people to strip their numbers from its iMessage service. The tool became necessary after a bug caused messages to lose their way when users switched from iPhones to non-iPhones. The issue has been going on for years, and the new tool should make life easier for those who change phones often, or those who switch from an iPhone to a different type of device.
This problem first arose with the arrival of iMessage. Apple's iMessage service allows iOS device users to send messages to one another over WiFi or data networks rather than over traditional cellular-based SMS services. The idea -- a noble one -- was to help defray the cost of messaging plans. When two people use iMessage between iPhones, the conversations are free. Apple made this obvious by coloring the text bubbles blue. When people send messages from an iPhone to a non-iPhone, the conversations must be paid for through a carrier-based messaging plan. Apple colored the text bubbles in non-iMessage conversations green.
[iPad users consume a lot of web traffic. See Apple Dominates North American Tablet Market.]
At issue is what happened when an iPhone user who registered his or her number with iMessage moved on to another phone. Apple retained the number in its iMessage service. When an iPhone user went to message a former iPhone user, the message would often be sent to that person's iMessage account, rather than be sent as an SMS to his phone. The result? Millions of lost or undelivered messages. You can understand how this might be frustrating.
Apple eventually offered a partial work-around. Users of iMessage could elect to send iMessages as SMS messages in the event iMessage wasn't available to the recipient. (Obviously, people using Android or Windows Phone handsets can't access iMessage.) Further, iOS allows iPhone owners to turn off iMessage completely. With iMessage deactivated, all messages are sent as normal text messages. These two bandages still didn't patch the real issue, which was iMessage's hoarding of old numbers.
Now, former iPhone and iMessage users can completely remove their numbers from iMessage. Apple suggests users first deactivate iMessage on an old iOS device, if possible. If that's not possible, former iPhone owners can deactivate their numbers from iMessage on Apple's website. Apple will then send a confirmation code via SMS. The former iPhone owner enters that code into Apple's website, and voila, her number is removed from iMessage. Moving forward, former iPhone users should be able to receive text and picture messages from current iPhone users without issue.
This solution is long overdue and should be a welcome one for any former iPhone user with messages trapped in iMessage Hell.
Get the latest information to migrate your systems, services, and applications to the next level at Enterprise Connect. Cisco, Microsoft, Avaya, and Oracle will lead the keynote lineup, and thought leaders from enterprises and vendors will cover the full range of platforms, services, and applications that will simplify your migration to next-gen communications and collaboration systems. Register for Enterprise Connect with code DIWKAXE to save $100 off the early-bird rate. It happens in Orlando, Fla., March 16 to 19.
Never Miss a Beat: Get a snapshot of the issues affecting the IT industry straight to your inbox.
You May Also Like
---