CIO Lessons Learned from Southwest Airlines' Winter Plight
CIO Lessons Learned from Southwest Airlines' Winter Plight
Severe weather and outdated software systems led to an estimated $825M loss at airline, exposing operational risks that can arise if technology is not updated.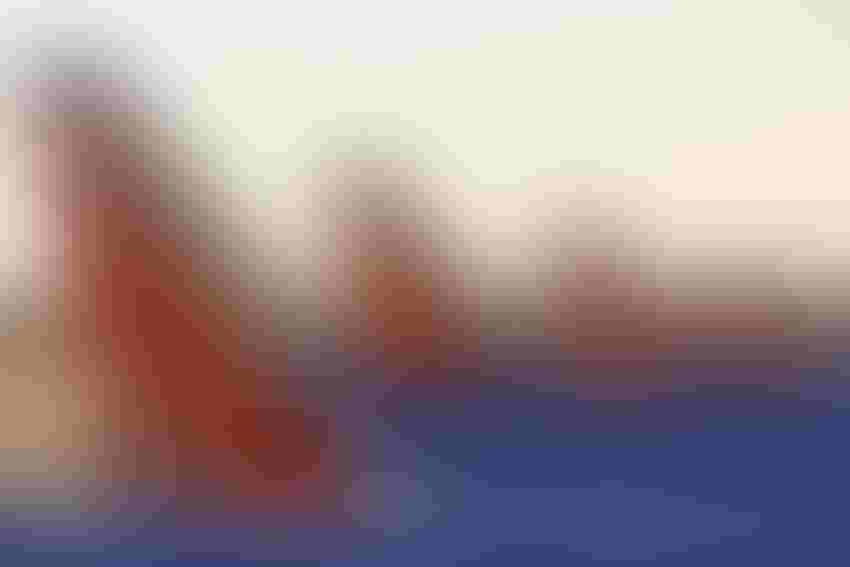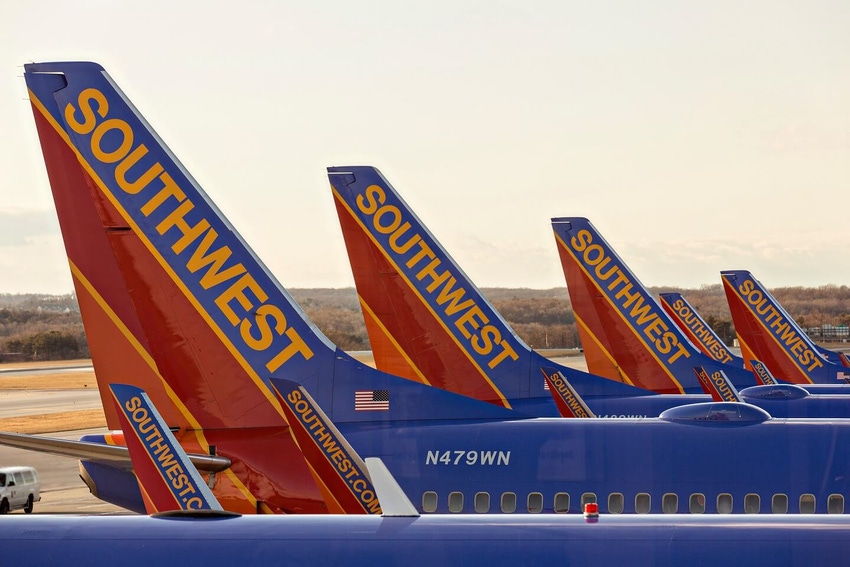 Richard Ellis via Alamy Stock Photo
The winter holiday travel season brought a costly lesson in the need to modernize technology to adapt at scale.
In a filing with the Securities and Exchange Commission, Southwest Airlines says it faces $725 million to $825 million in losses from operational disruptions in December. The airline says it canceled more than 16,700 flights during the holiday season, from December 21 through December 31.
CIOs and other IT leaders at other organizations might see this as a cautionary tale to highlight the importance of their modernization plans and strategies to scale up their systems.
A frigid bomb cyclone dubbed Winter Storm Elliot struck at the end of 2022 and grounded flights across the country, but Southwest's operational issues were exacerbated by the software system it uses to assign flight crews and planes.
Even when the skies became flyable, the airline's system apparently struggled to adapt to the situation at such scale, leaving flight crews unable to be assigned to flights and passengers waiting in holding patterns.
In an update to its customers, Southwest stated that "operational conditions forced daily changes of an unprecedented volume and magnitude" to its flight schedule and the tools its teams would use to recover remained at capacity.
Southwest's CEO Bob Jordan spoke recently about the airline spending about $1 billion annually on technology with plans for continued upgrades.
Upgrading for flexibility and scale is an increasing inevitability, according to experts from Boomi, Hazelcast, and EvolveWare.
Ed Macosky, chief innovation officer with Boomi, says there can be modernization chokepoints where larger enterprises do their best to migrate from legacy tech resources to low-code or cloud-based technology -- but issues arise. "Many times, when they're hitting these projects, they're forced to make a choice," he says.
That choice could be to lift and shift everything to the cloud, Macosky says, or to bridge into a more modern cloud or low-code environment. Boomi is a provider of a cloud-based integration platform as a service.
Organizations confronted with such choices, he says, might be reluctant to shift away from resources they have relied on for years or even decades. "Larger enterprises might say in cases like this, 'I've got mainframe systems with millions or billions of transactions running -- I can't just move that quickly,'" Macosky says.
At a Tipping Point
Companies caught in such circumstances with legacy systems may eventually result in failures, he says. "The issues that we're seeing, it's not just the scale and the volume of the transactions. Many organizations will build a big, large set of applications of data that are flowing through and it's great for the time," Macosky says. "We're at a tipping point now where with this rush to the cloud and modern applications, it's not just about the scale of the data." The scale of the applications and endpoints that have data also matter, he says. "Tying them all together is what people are challenged with. As that is happening, the risk is getting higher and higher."
With organizations such as airlines, timing of data flow and data transactions is also part of the risk. "It's continuous processing; it has to be constant," says Kelly Herrell, CEO of Hazelcast. "You can't put a batch workload in, then wait, and then do another batch workload."
For example, the first batch workload might be how a gate gets an announcement that a flight is delayed two hours, he says. A second batch workload might miss that in-between that period of time, the flight showed up earlier than expected. This could lead to communication breakdowns such as some passengers boarding the plane and departing while others, who were not notified, being left behind. Hazelcast is a real-time data platform.
There is a push to be able to process fresh data the moment it is born, an event, Herrell says, but even that may not be enough. "The data that's in an event is just a very narrow piece of data," he says. For instance, a simple announcement of a flight cancellation might be useful but can lack context. "It doesn't tell me where the flight was leaving from, where it was going to, and it doesn't tell me who was on the flight or what their contact information is."
Such information might be housed in databases, which might not respond to what is happening in the moment, while event systems lack the contextual information. "They're like two ships passing in the night that don't even know that they're there," Herrell says. Current data must converge with contextual data to resolve such problems, he says. "When the windows are really short, it's really hard to do that with multiple systems, trying to integrate them and get them to work together."
Modern Burdens
The modern burdens that legacy systems struggle to cope with are not necessarily indictments of the aging technology but rather an indication that the adoption of newer software is unavoidable.
"It's not that the legacy systems, per se, are bad," says Miten Marfatia, CEO of EvolveWare. "They've been functioning well for many, many years." EvolveWare is a provider of automated modernization tools. When legacy systems were written initially, he says, they were developed for specific volumes of data load. Much like other fast-moving sectors, there has been a dramatic increase in data in the airline industry over the last 10 to 15 years, Marfatia says.
If legacy applications and systems can be kept optimized, it may be possible to continue to use them for periods of time; however, there are limits to what optimization can do, he says. When there is a sudden change in data load, for example changing and rescheduling multiple aircrews and aircraft in the midst of a widespread storm, that legacy software might not be able to keep up.
There is some indication that Southwest saw the strain its system was under in the preceding months, Marfatia says, yet drastic action was not taken at the time. He says there may also be other issues such as knowledge drain if IT personnel versed in the legacy systems is retiring quickly, possibly hindering the ability to maintain and optimize older software. "The new generation of programmers and support personnel have no clue about the language in which those applications were written, how they were written, how to decipher them," Marfatia says.
Companies that have been getting by with legacy applications -- kicking the modernization can down the road -- may be in for increasing headaches, he says, as fewer people on staff can patch up the old, venerable software. "You will see the deficiencies of those applications with respect to managing large numbers of load of data become more frequent," Marfatia says.
What to Read Next:
When to Justify a Legacy Upgrade
Tech Modernization: How to Start Building a Foundation
Never Miss a Beat: Get a snapshot of the issues affecting the IT industry straight to your inbox.
You May Also Like
---