Federal Smartphone App Aims To End DUIs
Federal Smartphone App Aims To End DUIs
Government-backed app estimates user's blood-alcohol content, offers to call a taxi if smartphone owner can't pass the traffic games.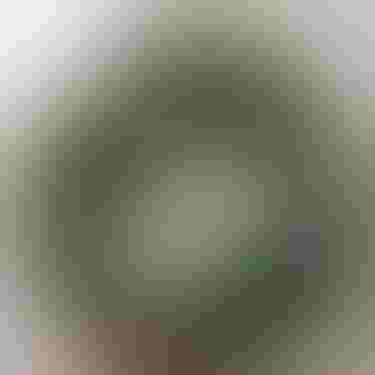 11 Ways To Deck The Halls With Recycled Tech
11 Ways To Deck The Halls With Recycled Tech (Click image for larger view and slideshow.)
With holiday parties in full swing this week, revelers may want to take a new smartphone app along for the ride. The app, backed by federal funds, is meant to help people assess whether or not they've had too much to drink. If the app determines the user may be impaired, it can hail a cab for safe passage home.
Maryland police officials and the federal government announced the application late last week. It is called ENDUI and was developed by the Maryland Highway Safety Office with $50,000 in funding from the National Highway Traffic Safety Administration. Maryland's app joins similar efforts created for motorists in California, Colorado, New Mexico, and New York.
The Maryland app uses good, old-fashioned data input and mind games to offer an estimate on blood-alcohol content (BAC). Users enter their sex, weight, and height along with the number and type of drinks they've consumed to establish a baseline. For example, ENDUI estimates that a woman who weighs 130 pounds and has consumed a single glass of wine will have a BAC of 0.04%. That may not meet the federal and state limit of 0.08% BAC, but it's enough that the app will suggest calling a taxi anyway.
[Do you trust government-sponsored apps? See Iowa Mobile ID Program Raises Privacy Questions.]
In addition to the estimates, the app includes two interactive games to test reaction times and cognitive ability. The reaction-time test has users press a red "brake" button when they see a pedestrian or other car cross their path in the game. The app measures how long it takes users to press the button once they see the obstacle. It tells them how long it would take their car to stop to avoid hitting the obstacle, and whether or not they had enough time based on their reaction. The second app flashes nine different road signs across the screen and then asks the user to recall the order in which they appeared. This test grows more difficult with each round.
"The game is meant to be a hook and pull you in," said Tom Gianni, chief of the Maryland Highway Safety Office, in a statement to the Associated Press. "Then it's meant to give you a lesson of, 'See what can happen. Imagine if you were behind the wheel.' It kind of takes the guesswork out of a situation where you've had a few drinks and you're not sure what to [do]. This takes all the brainwork out of it." Brainwork, indeed.
One shortcoming of the app is that it relies on people to be honest about, not only their personal details, but about how much they've had to drink. Users who fudge the numbers are likely to be given an erroneous result -- one that could give them more confidence in their driving ability than is warranted. Thankfully, the app gently offers to call a taxi if users surpass an estimated BAC of 0.04%. Users may also choose to call a designated driver.
The app is free to download from the iTunes App Store and the Google Play Store. The app hasn't scored so well with reviewers in its first few days of availability. Some accuse it of simply being a link to cab services (nope, no Uber integration just yet). There are dozens of similar apps available to both Android and iOS phones if you're interested in an alternative.
Attend Interop Las Vegas, the leading independent technology conference and expo series designed to inspire, inform, and connect the world's IT community. In 2015, look for all new programs, networking opportunities, and classes that will help you set your organization's IT action plan. It happens April 27 to May 1. Register with Discount Code MPOIWK for $200 off Total Access & Conference Passes.
Never Miss a Beat: Get a snapshot of the issues affecting the IT industry straight to your inbox.
You May Also Like
---