Firefox 29 Debuts, With Mozilla In Turmoil
Firefox 29 Debuts, With Mozilla In Turmoil
Mozilla has delivered a solid, customizable Firefox update, but the company must now restore its relevance.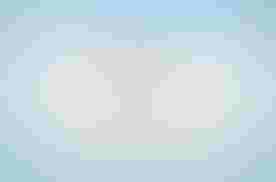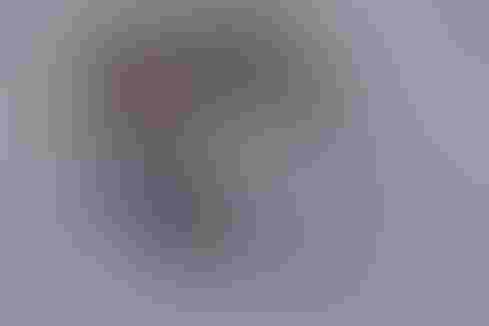 Google's 10 Big Bets On The Future
Google's 10 Big Bets On The Future (Click image for larger view and slideshow.)
On the heels of the controversial ouster of CEO Brendan Eich, Mozilla on Tuesday released Firefox 29, a major revision of its besieged browser. In July 2010, Firefox had a global market share of about 34%, according to StatCounter, an Internet metrics firm. That was more or less its high-water mark in a campaign that began years earlier, when Microsoft Internet Explorer had more than 90% global market share.
Today, with mobile devices generating more Internet traffic than desktop devices in the US and Mozilla's refusal to challenge Apple platform rules that keep Firefox off iOS devices, Firefox's global market share is about 18%. That figure is half of Google Chrome (37%), more or less the same as Microsoft Internet Explorer (18%), and slightly more than Apple's Safari (17%).
Firefox 29 arrives at a time of turmoil for Mozilla. Beyond cutthroat competition from its largest source of funds, Google, not to mention all the other mobile platform players, Mozilla must contend with a leadership vacuum. Last week it appointed Andreas Gal to be the company's new CTO. Eich occupied that position previously, before his tumultuous 11-day reign as CEO ended following the outcry over his 2008 campaign donation to oppose gay marriage.
Mozilla is being run by interim CEO Chris Beard, elevated to the job following Eich's departure. He will have his hands full making Firefox OS, the company's recently launched Web-based mobile operating system, capable and desirable enough to hold its own against the competition.
Mozilla, as a corporation run for the benefit of the public rather than purely for profit, does have one advantage: It serves one master, its users. Its competitors balance the desires of users against other considerations, such as pleasing advertisers and content providers or hobbling the Web to protect business interests. As a consequence, it can offer customization and privacy options that have made more commercially-minded competitors balk. For example, Firefox was the first browser to introduce Do Not Track, a privacy scheme that Google initially resisted because it made advertising less efficient.
Firefox 29 focuses on customization and interface improvements. Previous versions were customizable too, but users seldom availed themselves of the possibilities. Firefox 29 adds a new Firefox Menu that centralizes popular tools for browser control. It also makes customization controls more prominent, to encourage usage.
Firefox Sync has been improved, allowing those who set up Firefox Accounts to sync bookmarks, saved passwords, forms data, open tabs, and browsing histories more easily across multiple devices. Firefox Share simplifies the process of connecting to social networking services. There's also a new Add-ons Manager. Bookmark creation and management has also been improved.
Version 29 of Firefox delivers potent development technology, including WebRTC, CSS Flexbox integration, more Web APIs, asm.js, and Emscripten, to enhance performance for gaming and other computationally demanding applications.
Mozilla has opted to maintain separate input boxes for URLs and search terms, unlike Google Chrome with its unified omnibox. Forcing users to choose which box to type into may a bit of a cognitive burden, but it's a design decision that promotes privacy: Chrome users tell Google every keystroke they enter into their omnibox, unless they're not using auto-completion. Firefox users pass search queries to Google (or another search engine), but not URLs (though Google may still find out if the destination website relies on Google Analytics).
Some issues remain: Firefox 29 still seems to use too much memory, though this is a problem for other browsers too. It still doesn't run tabs as separate processes, which would make it more resistant to crashes.
As a browser, Firefox 29 is very good. It's elegant, fast, flexible, and open. Whether that's enough to woo users who defected to Chrome over the past six years is another matter. Chances are it isn't enough, because the battle has moved beyond browsers. To remain relevant, Mozilla has to make the Web a more profitable ecosystem for developers than native desktop and mobile platforms. In addition to renovating its browser, Mozilla needs focus on Firefox OS, Firefox Marketplace, online identity, online payments, and development tools.
Our InformationWeek Elite 100 issue -- our 26th ranking of technology innovators -- shines a spotlight on businesses that are succeeding because of their digital strategies. We take a close at look at the top five companies in this year's ranking and the eight winners of our Business Innovation awards, and offer 20 great ideas that you can use in your company. We also provide a ranked list of our Elite 100 innovators. Read our InformationWeek Elite 100 issue today.
Never Miss a Beat: Get a snapshot of the issues affecting the IT industry straight to your inbox.
You May Also Like
---