Google Chrome Beta Gets Hands-Free Voice Search
Google Chrome Beta Gets Hands-Free Voice Search
Like Glass, Chrome now has "ears." Say, "OK Google," and the browser will act on your spoken search.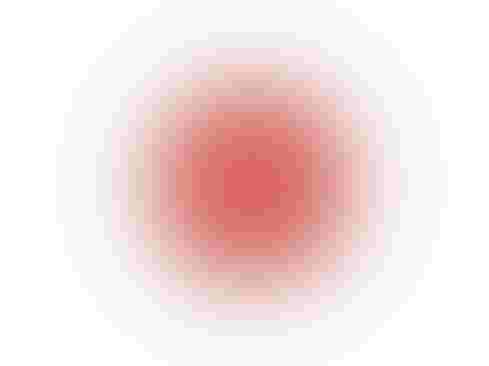 Google Barge: 10 Informative Images
Google Barge: 10 Informative Images (click image for larger view)
For years, Google has thought of its search box as a command line for the Internet, a conceit that entails typed text. But on mobile devices, speaking is often more convenient than typing, at least in places where silence is not the norm.
Google has spent considerable effort developing effective voice recognition, going back to the introduction of its Goog-411 service in April 2007, since discontinued. In 2011, it brought spoken-word queries to desktop computers through Chrome. Last year, the company made substantial improvements to its Voice Search for both mobile and desktop devices.
But invoking Voice Search required a manual trigger until last November, when Google introduced a Chrome extension to enable "hotwording," a way to make Chrome listen for a trigger word that initiates voice input, just as Google Glass listens for the "OK Glass" command.
On Thursday, the company made its voice-based -- or "hands-free" -- search available through its latest Chrome Beta for desktop users, without an extension. Consider this a sign that Voice Search now matters at least as much as typed search queries. The future is mobile, after all.
[Google Hangouts has a new look. Read Google Updates Hangouts For iOS. ]
"With the latest Chrome Beta, you can search by voice on Google -- no typing, clicking or hand-washing required," said Ji Adam Dou, an engineer at Google, in a blog post. "Simply open a new tab or visit Google.com in Chrome, say 'Ok Google,' and then start speaking your search."
At least that's what will happen eventually. The specified version of Chrome Beta for Mac (34.0.1847.11) hadn't yet learned how to listen at our deadline. As Dou's post indicates, Chrome's attentiveness "will be rolled out to English (US) users on Windows, Mac and Linux over the next few days," so check back shortly. Chrome users in the US who previously downloaded the Chrome Voice Search Hotword (Beta) extension should no longer see the now-redundant extension in their extensions list.
When Google finally activates Chrome's ears, its search service will listen not only for Voice Search queries that follow the "OK Google" trigger phrase, but also for Voice Action commands. These can be commands to set a Calendar event, send an email to a Google Contact, call a Google Contact, or set a Google Now reminder.
The latest Chrome Beta also adds the ability to copy supervised user permissions from one device to another. A supervised user may be a child subject to parental controls, a worker subject to employer controls, or an account that needs to be restricted. Simply open the Settings menu and in the Users section, add a new user. The pop-up window now includes an "Import supervised user" option. 
Engage with Oracle president Mark Hurd, NFL CIO Michelle McKenna-Doyle, General Motors CIO Randy Mott, Box founder Aaron Levie, UPMC CIO Dan Drawbaugh, GE Power CIO Jim Fowler, and other leaders of the Digital Business movement at the InformationWeek Conference and Elite 100 Awards Ceremony, to be held in conjunction with Interop in Las Vegas, March 31 to April 1, 2014. See the full agenda here.
Never Miss a Beat: Get a snapshot of the issues affecting the IT industry straight to your inbox.
You May Also Like
---