Have We Reached Collaboration Conflict? Time for Glue
Have We Reached Collaboration Conflict? Time for Glue
A swarm of collaboration tools in the typical enterprise presents challenges such as data silos and tool overload for managers. The solution just might be more, but better, tools.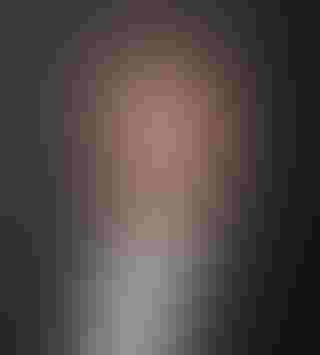 Driven by never-ending demands to bolster productivity and harness the creative talent of people, the digital workplace is being barraged with collaboration tools with functionality spanning the communications, content management and enterprise social networks landscape.
The catalyst for this: cloud-based Software-as-a-Service delivery, which reduces entry costs for vendors and democratizes access for users. But, is there a danger of going too far? Some might say we already have. There's a threat that productivity and creativity may instead wane under the overwhelming array of tools that we're being asked to use in our daily working lives.
Core team users in the sunshine
The plain fact is, people will use tools if they help them, and won't if they don't. The sunnier side of shadow IT in today's cloud computing environment is that teams and departments have far greater opportunity to try out various options. They can decide for themselves whether the benefits of a given tool outweigh the purchase price and time investment. There may well be relevant legal compliance and IT security checks to go through, but fundamentally technology investment decisions can now be made nearer the coalface.
Importantly, when tools are deployed at a team or departmental level, there's often sufficient directive and coordination to achieve strong team-wide adoption. It's more manageable to engrain them into daily routines. And with widespread adoption, the network value to the individual user often increases, and the department's reliance on that tool grows. For example, sales teams can develop a high level of dependency on tools like Salesforce, just as product development teams can with tools like Jira.
Furthermore, it can be quite normal for departmental teams to operate pretty exclusively within a given tool. A sales person will likely not need to interact with Jira directly, nor a software engineer with Salesforce. These tools may need to integrate with each other on the back end through open APIs for data sharing and workflow management, but functional users can essentially achieve a high level of job-specific utility from one or few specialist tools. This really helps adoption, value and return on investment.
So far, so good…
Management and cross-functional users in the shadows
It can be quite a different kettle of fish for more senior management and cross-functional staff.
First, there's the issue of the valuable data now residing in each of these functional tools. While they provide clear value to their respective departments, they unfortunately become distinct silos of data at the management level above or at the cross-functional periphery. One knee jerk reaction is simply to give such staff access to all these different tools. After all, we're probably talking about relative few users here, so incremental license costs are likely to be limited.
The problem, though, is the sheer number of tools that management and cross-functional staff are then asked to get their heads around. You're inevitably going to be much more of an occasional, peripheral user and it's naturally much more difficult to reach a level of comfort and proficiency.
The impact can be damaging on several fronts. You might find yourself missing out on valuable management information as well as needing to check into many more discrete places to keep on top of things. These might be conversation threads which would benefit from your input, or important items awaiting your action or decision. In days gone by, this would likely all have hit your email inbox. Now though, totally counter to the intended productivity gains, things are ending up getting delayed or completely overlooked.
Not so good…
The way forward
So where to from here?
Some things are just too hard to put into reverse, and rightly so. For a committed and invested sales team, it doesn't make sense to pry away their CRM tool. There's just too much accumulated value at stake. And the idea of fewer tools doing more things is hard to make stick in today's world. A one-size-fits-all approach is naturally going to lead to compromise, and incentivized, ambitious people are always going to want to pick the best tool for the job at hand.
Ironically, perhaps the answer lies in yet more tools! But very different tools –- ones, such as Slack, specifically designed to be the 'horizontal glue' across these great functional tools. The glue may address different capabilities such as data aggregation for management information, task and workflow aggregation, as well as communications capabilities such as channelized chat. Such tools will dip as necessary into the functional silos, and in doing so become tremendously valuable capabilities for management and cross-functional staff.
The productivity-maximizing end game could indeed be a wide array of best-in-class collaboration tools spanning everything from messaging apps to document management platforms, but where best-in-class critically means playing well with one another as well as being great at what they do.
Steve Flavell is co-CEO and co-founder of LoopUp, a premium remote meetings solution that makes it easier to collaborate in real-time. Steve is responsible for LoopUp's global commercial activities, based out of London. www.loopup.com
Never Miss a Beat: Get a snapshot of the issues affecting the IT industry straight to your inbox.
You May Also Like
---