How CIOs Can Win In The Cloud
How CIOs Can Win In The Cloud
Choosing to embrace cloud computing gets you only halfway there. Now you must reframe your strategy: Core business over costs, and employee productivity over control.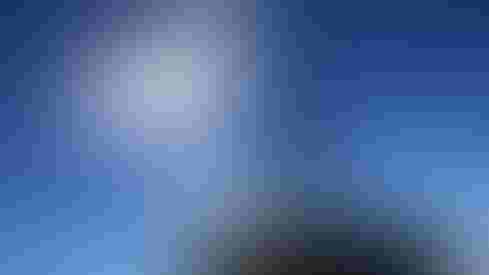 Image: <a href="https://www.flickr.com/photos/incredibleguy/6937250243/in/photolist-bz2dNP-4N8JiD-4N8Kua-9Eg22c-4NdDr2-bx1LMh-8cqvMc-5ksZcR-5kx9E9-5ksZyz-5kxhQf-9hMa2d-9hM9XQ-9hM9Hs-9hJ4e4-9hJ45x-9hJ4a8-jU3dVp-9LhWwo-6hd6ad-5kxhpE-5ksTDK-5kxbLq-5ksYt8-5ksYPp-5ksRWP-5kxa8W-5kx9dC-7HtYgd-io1t3T-e2SHjR-8Qq4ux-8Qq3QZ-8Qq3XV-8Qq46g-8Qt9Jf-8Qq4dn-8Qq4qe-8Qt9KY-5GpPns-9S5Pa8-bnVZHC-7NBakB-aMuPoz-8K6pZ6-8rwVU9-8rwVYw-8rwVRj-8rwUG9-8rwVWd"target="_blank">George Thomas</a></p>
Speaking with CIOs on a daily basis, I've gained a unique perspective on their world and the challenges they face in the cloud era. As I started thinking more about their changing role -- looking beyond the latest buzzwords like "chief innovation officer" and technology consultant -- it occurred to me that CIOs are at a new crossroads. It's a given they will move to the cloud, but now they have to figure out how they can turn that move into a competitive advantage and realize the full benefits.
Let's compare the state of cloud today to the evolution of enterprise mobility. In its infancy, some early adopters were simply "mobilizing the desktop." It soon became clear that only those companies that took advantage of the mobile context to build new apps were achieving transformational gains.
The same is being proven true as enterprises move more and more of their business applications and infrastructure into the cloud. This is why CIOs need to re-frame their strategy to elevate the core business over costs and employee productivity over control. When you start to view your move to the cloud through this lens, your options become less limited, and greater transformation becomes possible.
[Is enterprise resource planning poised to drive the next wave of cloud adoption? Read Cloud ERP: 9 Emerging Options.]
One notable early migrator to the cloud was Jim O'Neill, CIO of Hubspot, a company that reaped immense benefits in scale, growth, and productivity through its transition. Jim learned many lessons from the trials of early migration to a cloud-based SaaS platform. Another early adopter was David Strauss, CTO of Pantheon, whose company has also benefited from cloud adoption. They both shared with me some insights and personal anecdotes aligning with my philosophy about how CIOs and CTOs need to adapt to a cloud-based future.
CIO cloud strategy: Lead with employee happiness
CIOs may remember that the cost-cutting mentality in IT reached a peak during the height of the recession. While there is now a renewed focus on growth, I've still seen costs form a roadblock to cloud adoption. Yet for most businesses, especially those in growth mode, evaluating the move to the cloud in terms of cost should take a back seat to employee usage, satisfaction, and productivity.
O'Neill explained to me that at Hubspot there was a noticeable benefit to prioritizing employee preferences: "When employees do their own product selection," he discovered, "they're going to care a lot more, versus something that's pushed from the top-down." He added that Hubspot is "more about employee happiness, and productivity as a result of that. We believe that productivity gained should outweigh any incremental cost."
Further, the concept of cost-cutting itself may also be on the way out, given the proliferation and feature-sets of cloud-based services. It's not far-fetched to see future services more as commodities, where their customers reap bigger cost-savings by optimizing service levels rather than switching providers.
Which CIO are you: architect or plumber?
When I asked O'Neill about why he was an early cloud adopter, he prefaced his answer by observing that the goal was to "build a great product, not spend time on the plumbing." This is a great point, and it's worth asking yourself: Would you rather be an architect or a plumber? For Hubspot, the cloud became an enabler of this goal. O'Neill's approach was to let the business drive software selection, not IT. It became clear during rollout, he said, that "they're going to know the business better than us."
Pantheon took the "no server at the office" approach. The company's priority was to take the "path of least resistance" and to outsource its cloud infrastructure services to focus on developing a superior product with a quality user experience.
In terms of where Pantheon wants to allocate resources, it's not to the "plumbing," which is why 90% of its infrastructure is on the cloud. Strauss made an excellent point when he told me, "All code is debt." As a leader of a growing company, the less code they have to manage and maintain, the better. For Pantheon, SaaS is the ultimate way to alleviate these management burdens and enables them to stay focused on their core business.
CIOs and the cloud: walking the tightrope
As cloud apps gain traction in the enterprise, triggering business users to engage in "shadow IT" projects, some IT leaders tell me they see control being compromised in favor of flexibility. Yet, it doesn't have to feel like a constant battle between IT and employees. It's possible for a win-win relationship.
Considering that many IT ecosystems are being weighed down by software bloat, not to mention security risks, there will certainly be a real need for more innovative app management solutions to corral the current Wild West that describes the app environment today.
Strauss felt that relying on the cloud for the company's internal infrastructure enhanced security. The companies to which Pantheon has outsourced its infrastructure have better security practices than they would be able to implement internally. Had the company built its office infrastructure internally, it would have piled it on one server, leaving it pretty vulnerable.
The first step to winning in the cloud is to make decisions based on a different set of parameters than those which typically drive IT. Plan your move to the cloud so that it ties to a strategic goal, such as empowering employees to work from anywhere, or building a superior product. Making it possible for your employees to reap the full benefits of the cloud will effect real, positive change in your organization.
Simplicity drives adoption. Productivity spurs innovation.
As O'Neill and Strauss have demonstrated, there are many rewards to reap for adopters of the cloud. The true value for CIOs and CTOs is not cost-savings, nor enhancing productivity and employee happiness; it is being able to transform how IT operates, and how it is viewed by others within the organizations. IT's future value lies the way in which it becomes a business-enabler and driver of innovation.
With contribution by Akshay Bhagwatwar of Hippo Reads.
Attend Interop Las Vegas, the leading independent technology conference and expo series designed to inspire, inform, and connect the world's IT community. In 2015, look for all new programs, networking opportunities, and classes that will help you set your organization's IT action plan. It happens April 27 to May 1. Register with Discount Code MPOIWK for $200 off Total Access & Conference Passes.
Never Miss a Beat: Get a snapshot of the issues affecting the IT industry straight to your inbox.
You May Also Like
---