Is Windows 8-Vista Comparison Fair?
Is Windows 8-Vista Comparison Fair?
Windows 9 rumors spell quick burial of Windows 8. Is this is a flop of Vista proportions?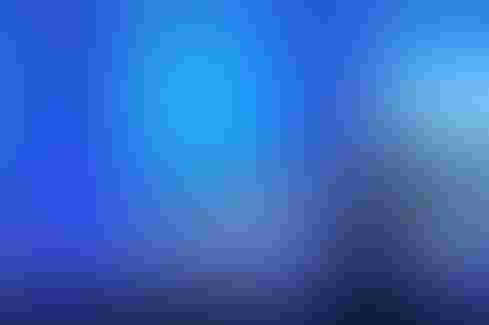 7 Mistakes Microsoft Made In 2013

7 Mistakes Microsoft Made In 2013(Click image for larger view and slideshow.)
If you've compared Windows 8 to Vista in the past, come on down and collect your prize. Well, there's not really a prize. Maybe just some righteous self-satisfaction.
What once seemed premature and over-reactive -- comparing Windows 8 to one of the biggest flops in Microsoft's storied history -- seems pretty darn accurate in light of rumors of Windows 9 arriving in 2015. As WinSuperSite.com's Paul Thurrott, who first reported the Windows 9 whispers, wrote: "In some ways, the most interesting thing about [Windows 9] is how it recasts Windows 8 as the next Vista."
Some InformationWeek readers long ago slapped the Vista label on Windows 8 faster than you could say: "Hey, where's the Start button?" Back in October -- of 2012, mind you, a couple of weeks before Windows 8 was released for general availability -- reader RichMNY commented on a story: "Windows 8 is another Windows Vista MS blunder." Harsh words considering Windows 8 wasn't even on the shelves yet; pretty good call in hindsight, though.
Rich wasn't alone, either. Augman chimed in on the same story: "Has anyone forgotten Windows Vista?" In April 2013, after Windows 8 had been out a while and Windows 8.1 reports began swirling, reader UberGoober commented on a story: "Disagree strongly about Win8 being a huge step anywhere good, and the recent uptake numbers do indeed appear to make it a turkey. Business implementation is on the same order as Vista was."
[Good news for Win XP fans: See Microsoft Delays Windows XP Antivirus Doomsday.]
These weren't the only people evoking the failure of Vista when discussing Windows 8, mind you. Fast-forward to present day, and it would appear these weren't cases of the "haters" doing what haters do.
But is it a fair comparison, even now? It's certainly a reasonable one. Windows 8.1's market share sits at a scant 3.6%, according to Net Applications data. That's almost the exact same slice of the pie enjoyed by Vista. (Yes, people still use it.) To be fair, Windows 8 is approaching 7% share -- but that's not exactly a success story for an OS that has been in general release for well over a year. By contrast, the relatively ancient Windows XP -- which is approaching its end-of-life date on April 8 -- still runs on nearly 30% of PCs. In fact, even the combined usage of Windows 8 and 8.1 (10.49%) has a ways to go to catch up with Vista in its heyday, if you can call it that. Vista's market share peaked just shy of 19% in August 2009 before Windows 7 began its steady climb to the top.
Then there's the anecdotal evidence in the case for Windows 8 as the second coming of Vista. Not since Vista has a Windows OS generated so much carping. The volume of the Windows 8 complaining has perhaps been amplified by the mainstream popularity of mobile devices, social media, tech news sites, and so forth, but Vista drew an enormous amount of criticism, too. (So much so that I'd half-wince when telling someone I had a Vista laptop, RIP.)
Ultimately, the accuracy of the Vista-Windows 8 comparison will depend on Windows 9 when it evolves from whisper to reality. (It may also depend on how well Microsoft's next CEO manages this mess.) Vista stunk up the joint, but it paved the way for Windows 7, the most popular desktop OS ever. Windows 7 might not be glamorous, but it's tough to find people who say much bad about it, particularly in the enterprise setting. We'll learn more about Windows 9 when Microsoft makes it official at its BUILD developer conference in April. Even then, though, it will still be just a preview -- one that will likely leave lots of questions unanswered.
The high stakes now riding on Windows 9 actually offer more fodder for the Windows 8-Vista parallel. Consider this InformationWeek headline from 2006: "The Next Windows After Vista Will Demand Radical Rethinking From Microsoft." Rereading that piece is more than a walk down Windows memory lane; it sounds awfully familiar.
Back then, Bill Gates was beginning to transition out of his day-to-day responsibilities in the company and execs like Ray Ozzie and Steven Sinofsky were taking on greater responsibilities. Now, Steve Ballmer is working his way toward retirement, with execs like Julie Larson-Green, Terry Myerson, Qi Lu, and Satya Nadella taking on expanded roles in the "One Microsoft" reorg.
Back then, Microsoft was figuring out Windows' future in a web world where Google, among others, was growing mighty. Now, Microsoft is figuring out Windows in a mobile world where Google and Apple have been whipping its tail.
Back then, analysts said things like: "The next version of Windows will be a transition from where Microsoft is to where it needs to be." Today, an analyst could trot out the same quote without revision.
Back then, the head of Microsoft's research lab said: "Clearly, the company is in the midst of a pretty big transition. We do have to think about making the development process shorter and more predictable." Today, the company's still in the midst of a pretty big transition, and that shorter development cycle was touted as one of Windows 8.x's innovations.
So here we are again: Big transition, high stakes, the future in the balance, etc. It's a 2006 story that sounds quite familiar in 2014.
There another inextricable link between Vista and Windows 8. The latter overcompensated for Microsoft's (very) late start in the tablet-and-smartphone race. In spite of the software's merits, the UI in particular overshot the mark, failing to account for the millions of people who use laptops and desktops for work and other purposes. Last fall, Ballmer pointed his finger at the reason why Microsoft got so far behind in the mobile race: everyone was too busy working on Vista.
Kevin Casey is a writer based in North Carolina who writes about technology for small and midsized businesses.
Never Miss a Beat: Get a snapshot of the issues affecting the IT industry straight to your inbox.
You May Also Like
---