Microsoft: 5 Must-Do's In 2015
Microsoft: 5 Must-Do's In 2015
Microsoft had a strong 2014. To continue its momentum, the company has some work to do next year.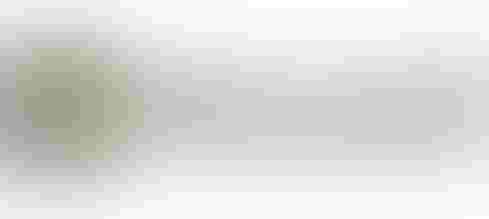 Fitness Trackers: Holiday Gift Guide
Fitness Trackers: Holiday Gift Guide (Click image for larger view and slideshow.)
will help Microsoft be more agile and responsive -- but in the real world, many of this year's Patch Tuesday releases were aggravatingly buggy, which doesn't exactly inspire confidence that Windows is ready for continual updates.
To Microsoft's credit, the company has used the Windows 10 Technical Preview as a learning environment for its new release structure. With the help of 1.5 million Preview users, Microsoft has already identified 1,300 bugs. It has also begun to explore a tiered update system in which users can opt in for more frequent updates, potentially at the risk of some bugginess, while others can wait a few extra weeks for more stable releases.
4. Build a clear vision for wearables and IoT.
Microsoft made clear in 2014 that it wants to be a player in wearable devices and IoT. As mentioned, Windows 10 will allegedly span the gamut of devices, including wearables and smart industrial machines. Microsoft also beat Apple to the wearables market with Microsoft Band, a wrist-worn, fitness-oriented device. The company also pushed IoT-themed analytics platforms, including a health platform for Microsoft Band. Rumors claim Microsoft is working on a virtual reality headset that will work with the Xbox. After missing the mobile shift, Microsoft clearly wants to be a big player in the next wave of industry disruptions.
But these emerging spaces are growing crowded, filled not only with big names such as Apple and Google, but also a slew of new startups. Microsoft's efforts are also still incipient, with its analytics platforms still in early days, Windows 10 still largely unrevealed, and Microsoft Band received as a good-but-not-great effort. There's also the question of how useful wearables and IoT devices will ultimately be, and where Microsoft will place its effort. Driverless cars would be one thing, and probably a good one, but toasters that sync with your smartphone would be another.
5. Show the value in software subscriptions.
Microsoft made a big subscriptions push in 2014, headlined by Office 365. Next year, Microsoft will surely double down on the approach, offering more and more enterprise services as cloud subscription offerings, potentially including some aspects of Windows 10. By constantly adding new products and bundles to its cloud packages, Microsoft promises customers economies of scale and flexibility that traditional standalone licenses can't necessarily match. If a company signs up to let Microsoft manage Office 365, for example, that company can rededicate its internal IT staff to business-advancing projects, rather than just daily maintenance. It's a good pitch, and one that will make Microsoft billions of dollars in coming years. But how many longtime customers will Microsoft alienate as it makes the switch? And will Microsoft's cloud businesses grow fast enough to compensate for weak points, such as decreasing revenue from Windows licenses?
Time will tell. Over the next year, many of today's Office 365 customers will have the option to renew their subscriptions. These customers include not only businesses, but also millions of consumers who received free subscriptions with new device purchases. If renewals pour in while new customers continue to sign up, Microsoft will have demonstrated its cloud model's worth. But with many customers resistant to subscriptions and plenty of competition in both hosted services and cloud infrastructure, Microsoft's continued momentum isn't guaranteed.
Attend Interop Las Vegas, the leading independent technology conference and expo series designed to inspire, inform, and connect the world's IT community. In 2015, look for all new programs, networking opportunities, and classes that will help you set your organization's IT action plan. It happens April 27 to May 1. Register with Discount Code MPOIWK for $200 off Total Access & Conference Passes.
Never Miss a Beat: Get a snapshot of the issues affecting the IT industry straight to your inbox.
You May Also Like
---