Microsoft Windows 8.1 Rises As Win XP Plummets
Microsoft Windows 8.1 Rises As Win XP Plummets
After struggling for months to gain users, Windows 8 and 8.1 finally have eclipsed Windows XP in market share.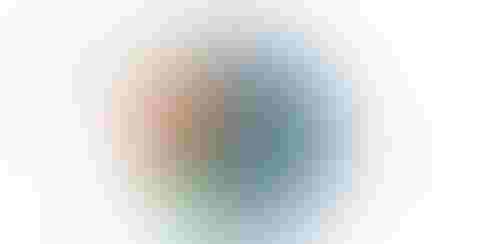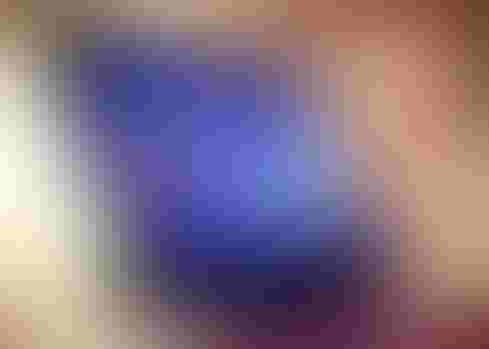 10 Windows Tablets, Laptops Under $200: Holiday Steals
10 Windows Tablets, Laptops Under $200: Holiday Steals (Click image for larger view and slideshow.)
Has Microsoft finally turned a corner with Windows 8 and 8.1? That might be pushing it, but after barely showing a pulse for most of 2014, Microsoft's divisive operating system is finally making significant strides.
For most of the year, Win 8/8.1 user share has trailed that of Windows XP. This slow progress has posed an embarrassing dilemma for Microsoft; after all, if your customers prefer an unsupported, 13-year-old product to your newest, most cutting-edge update, you've got a problem. But based on the latest web usage statistics, Win 8/8.1 has not only shot ahead of Windows XP, but could also account for one out of every five active PCs worldwide by the end of the year.
Around 18.65% of active PC users ran Windows 8 or 8.1 in November, with almost two-thirds of those users running Windows 8.1, according to web-tracking firm Net Applications. Win 8/8.1 held only 10.56% of the market in January and had grown to only 12.26% by September. Thanks both to back-to-school sales and a fleet of new, ultra-affordable Windows tablets and laptops, Windows 8 and 8.1 jumped to 16.8% in October, gaining more share in one month than it had the rest of the year and setting up November's continued momentum.
Windows XP, in contrast, accounted for nearly 30% of active PCs last January, and still represented around a quarter of the market in July. Its share has declined rapidly in recent months, dropping to only 13.57% in November.
Windows 7 meanwhile maintained its position as the world's most dominant OS, with over 53.7% of users in November. While consumers' holiday shopping has ostensibly helped Windows 8 and 8.1 gain share, Windows 7 continues to be the default in the business world.
[Will a $50 tablet make a good stocking stuffer? Read Tablet Shopping: 7 Tips To Avoid Buyer's Remorse.]
Overall, more than 91% of PCs ran some version of Windows last month, while a little more than 7% used some kind of Mac. According to Net Applications, both those statistics have remained broadly constant over the past year, though other sources -- notably Apple's last earnings disclosure -- show that Mac sales have been on the rise.
Based on the new figures, Windows 8 and 8.1 have clearly taken a bite out of Windows XP share, but it's hard to say how much. This month, Net Applications introduced a new sampling methodology designed to address Windows XP's disproportionately high use in China, where government agencies have been barred from upgrading to Windows 8 due to alleged security concerns. This means the firm's earlier statistics somewhat inflate actual Windows XP usage, making historical comparisons difficult.
Despite some noise in the Net Applications numbers, StatCounter, another firm that tracks web usage, arrived at broadly similar conclusions. StatCounter calculated that Windows 8 and 8.1 accounted for more than 15.5% of PC usage last month, compared to less than 11% for Windows XP. The firm also found that Windows 7 represented over half of all PC usage.
Though Net Applications and StatCounter's estimates somewhat corroborate one another, the firms collect data in different ways. Using its network of over 40,000 websites and 160 million unique users, Net Applications measures individual users and weights results to adjust for various geographic biases. StatCounter, on the other hand, relies on data from millions of sites but measures total web traffic, rather than individual users. As a result, Net Applications speaks more to user share, whereas StatCounter refers more to usage share.
Regardless of differences between various statistics, it's clear that after flailing for months, Windows 8 and 8.1 have finally built up some steam -- good news for Microsoft. If more people use Windows 8.1, Microsoft should see increased use of cloud services related to the OS, such as OneDrive. Also, the larger the Win 8.1 user base, the more easily Microsoft should be able to move people to Windows 10 when it launches in the middle of next year. On the other hand, many of the new, budget-priced Windows 8.1 devices lack touchscreens. Even if these models drive sales, they're not necessarily increasing user interest in Modern-style apps or Microsoft's tiled touch-based UI.
So far, Microsoft's Windows 10 Technical Preview has focused on the desktop experience, where improvements will include a new Start menu, virtual desktops, improved security, and a variety of other features. The company has revealed less about Windows 10's touch-oriented functionality, with execs promising to disclose more in early 2015. According to recent rumors, Microsoft could release a consumer preview of Windows 10 for smartphones and tablets (and perhaps also tie-ins for the Xbox) in January, shortly after the Consumer Electronics Show in Las Vegas.
Apply now for the 2015 InformationWeek Elite 100, which recognizes the most innovative users of technology to advance a company's business goals. Winners will be recognized at the InformationWeek Conference, April 27-28, 2015, at the Mandalay Bay in Las Vegas. Application period ends Jan. 16, 2015.
Never Miss a Beat: Get a snapshot of the issues affecting the IT industry straight to your inbox.
You May Also Like
---