Open Source Stress
Open Source Stress
Customers brace for the future as the intellectual-property agendas of the biggest tech companies seem ready to collide Late last month, Microsoft CEO Steve Ballmer told Wall Street analysts that the commercial software industry faces a risk: Open-source software could threaten the sector's profits in the next decade. At the same daylong meeting, chairman Bill Gates asserted the need for "increased, intense focus" on protecting intellectual property in the software business and predicted a dramatic rise in the number of patents that Microsoft files. A week later in San Francisco, a different sentiment was in evidence at the LinuxWorld trade show. IBM, perhaps the most influential patent holder in the tech industry, said it wouldn't use its hefty patent portfolio against Linux, as it released into the public domain the software code for its Java-based Cloudscape database. "No single vendor, no matter how large, can claim a monopoly on innovation," said senior VP Nick Donofrio. And Matthew Szulik, CEO of Linux distributor Red Hat Inc., denounced patent holders' "veiled threat of legal intimidation" against users of open-source software during his speech.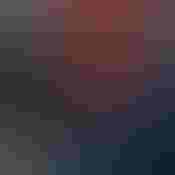 Open source will help establish a shared worldwide computing environment, Red Hat CEO Szulik says.



Photo by Bob Rives

Meanwhile, in Las Vegas, Darl McBride, SCO Group Inc. CEO and Linux public enemy No. 1, largely sat on the sidelines, defending the market for commercial Unix. There was little new information about the company's $5 billion intellectual-property infringement lawsuit against IBM and suits against some large Linux users, but, McBride told InformationWeek, "if we lose in court, then Linux is at that point a runaway train, and we never will chase it down."
Linux and other open-source software customers might fear a train wreck, given that the intellectual-property agendas of some of the largest IT companies appear to be on a collision course. The fast-growing popularity of Linux and other open-source products has garnered the attention of commercial vendors, who see opportunities for building open-source communities that ultimately contribute to the bottom lines of their for-profit software. For instance, IBM hopes to encourage developers to write applications in Java, greasing the wheels for sales of its pricey WebSphere middleware and other commercial products. But the potential to run afoul of intellectual-property claims, combined with the sheer proliferation of open-source projects, means customers need to make open-source choices carefully.
Concerns about what patents the city of Munich, Germany, might violate in moving 14,000 PCs from Windows to Linux caused city officials last week to delay those plans. Patent issues could be a "catastrophe" for the city's Linux effort, an official says. Stateside, Open Source Risk Management Inc., a startup that offers insurance against patent and copyright violations, last week released a study that cites 283 possible patent claims that might be applied against Linux. A third of the patents are owned by Linux backers, including Hewlett-Packard, IBM, Novell, and Oracle, which are unlikely to assert claims. "IBM has no intention of ever asserting its patent portfolio against the Linux kernel unless forced to," Donofrio said.
However, Microsoft owns 27 of the patents and is getting more aggressive on intellectual property. The company plans to accelerate its patent filings from a little more than 2,000 in fiscal 2004 to more than 3,000 in fiscal 2005. Protecting its intellectual property could become more important to Microsoft in a world in which the software business doesn't guarantee a lock on profits. "Will software be a business that generates a lot of profit in the future, or will it not?" Ballmer asked. "That really is the big question people ask us when they talk about open source."
What's more, the number of open-source software projects is multiplying quickly, raising the question of whether there's a development community to support them. Computer Associates last week offered a prize of up to $1 million to entice developers to program for its newly open sourced Ingres database. SourceForge.net, a Web site run by Open Source Technology Group Inc. that hosts open-source projects, now counts 80,000 of them--most obscure. And HP's top Linux executive, Martin Fink, last week said that the large number of open-source licenses is causing confusion.
Amid the open-source rush, some customers are cautious. "You can make any code you want open source," says Michael Reeves, a manager of mainframe operations for Fidelity Investments. "That doesn't mean a company is going to download it and run it in production systems." For others, large tech vendors' support of open-source software is a boon. "It gives you confidence that there will be increased collaboration among these vendors and their technologies," says Robert Taylor, senior director of IT for construction and engineering company Fluor Corp. Few tech vendors believe they can avoid the open-source movement entirely. Microsoft has been releasing more code to developers under its Shared Source licensing program and, in April, for the first time released projects to SourceForge. Last month, SourceForge said two Microsoft technologies are among the top 5% of active projects hosted on the site and that more than a quarter of the projects on its site are Windows-related.
Sun Microsystems, the largest Unix supplier, has changed its tune on the open-source model. It's putting the final touches on a plan to release the Solaris operating system, the crown jewel of its software, under an open-source license next year. "It's a priority," says president Jonathan Schwartz. "We just have to make sure we have the licensing details worked out right."
The debate about whether open-source software poses a threat to intellectual-property rights in some ways boils down to how innovative technology users can be. More freely available open-source code built around industry standards means more leeway for customers to use their IT budgets to fund new development instead of infrastructure, said IBM's Donofrio.
Open source will help establish a shared computing environment around the world, said Red Hat's Szulik, and commercial products that add value to open source will have immense markets in which to thrive. But the current patent-protectionist environment could stymie growth. Developers might labor on a product only to face patent- or copyright-infringement claims "that would make years of work a lost cause," Szulik said. "There's potential for a small number of firms, because of their financial resources, to take out a large number of patents."
SCO's McBride counters that in a world of free software "there would be no economic engine to drive the software industry forward. In the information age that we live in, intellectual-property rights will take a front-and-center role in terms of how people make money."
More than 70% of open-source development is backed by companies with commercial interests in the outcome, such as IBM or Oracle, says Bill Weinberg, an architecture specialist at Open Source Development Labs, the group backed by HP, IBM, Intel, and Red Hat that's assembling open-source software into a robust stack to appeal to businesses. That's changing the way companies buy software, he says, and giving those who want new choices more options. It's a promising middle ground, but one that still appears to be shifting.
Even companies that aggressively adopt cutting-edge technology need compelling reasons to replace what already works. E.&J. Gallo Winery uses Linux to run a handful of applications but relies heavily on Windows PCs and IBM AS/400s for its desktop and core apps. Open-source vendors and developers have to be able to show companies how their technology can be extended into business situations, how employees can be trained to use the technology, and how it can be supported. If open source can answer these key concerns, there will be a place for it eventually, says Gallo CIO Kent Kushar. "We're all trying to get more with less, and we're looking for help."
-- with TechWeb News
Never Miss a Beat: Get a snapshot of the issues affecting the IT industry straight to your inbox.
You May Also Like
---